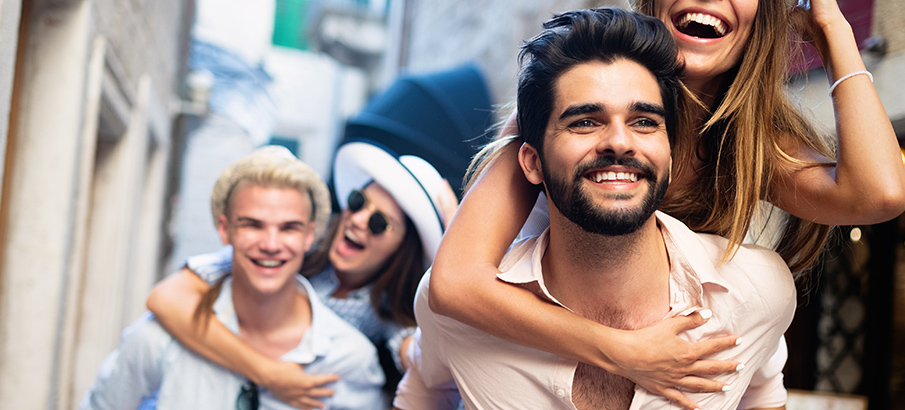 San Francisco is full of many surprises for you. There is always an event in addition to its many attractions sites. Your visit here will be worth it as you will never run out of options. There is simplify something for everyone. To find out some of the top attractions in San Francisco read here. When you visit San Francisco, you will need to get the best place to stay, dine as well as means of going around the city. With the many options that you are faced with, it might be a bit hard for you to make the right choice. You will find a solution to all this below. When it comes to finding accommodations, you want a place that offers you with convenience, comfort and one that is well priced. Those visiting the city for a couple of days can opt to stick to the SFO Airport hotels but if you will be around for an extended time, you might want to try hotels that are located further into the city. If you decide on trying hotels in the city, you can settle on our top hotel choices that we have provided here. When you visit the city, food should be on your mind. The city has a lot to offer when it comes to food. Make sure that you try sampling some of the food that this great city has to offer. You can start right in the SFO airport going through to the city. Check the top SFO hotels here. Considering that there are many attractions sites in the city, you will need a convenient way of moving around. It is not always that you will come with your vehicle especially if you are flying in from somewhere else. Luckily, San Francisco offers a great selection of car rental services. We have researched on the best car rentals based on convenience, price and customer service and have come up with the best. Check out the best SFO car rentals here.
San Francisco Accommodations & More
San Francisco offers you with a lot of things to do, from the awe-inspiring culture and cuisine to the breathtaking hikes. There are loads of activities to do in San Francisco, and we will narrow down the endless list to a tidy list of essentials. Experience the best of San Francisco attractions, best restaurants and the world-renowned culture. Do you love hiking? If you do then be ready for the best hiking experience without leaving the city. San Francisco is crisscrossed with dozens of hiking trails. You will most likely enjoy the hike with some treks like the Creek to Peak trail at Glen Canyon Park traverse the steep rocky terrain while others such as the Presidio's Bay Ridge Trail are more ideal for the leisurely wander. Whatever level of difficulty you choose to hike, you will get exposed to the city's natural landscape. Take part in beer tours. The bay area offers a bevy of intoxicating options for beer lovers. Sipping your way through San Francisco's famed breweries might be the best way to spend the afternoon. You can join beer tours that will take you through the city's renowned beer points. Start at the Alamance Beer Co. which is known for its farm-to-barrel brewing techniques; move on to the Anchor Brewing Company, to the Rare Barrel (if you love sour beer), to the Fort Point Beer. There are many other great breweries that you can try out. If you are feeling lazy to move around, why not sunbathe in the Mission Dolores Park. While the park is miles away form the ocean, it is the most popular beach in San Francisco. On warm weekends, you will find the park packed with family barbecues, tightrope walkers, hula hoppers and all sorts of people. The park has recently been renovated to expand the restroom improving its comfort. You might particularly want to try the southwest slope as it offers the best views of the downtown skyline. Nightlife in San Francisco is fun too. You can catch a movie or live music concert at the San Francisco Symphony. Whatever your taste is, you can always find something to love about the San Francisco Symphony film nights. Watching a Hollywood movies on the big screen while a full orchestra performs gives the ultimate surround sound and a glimpse of the movie magic. You will also find musicians performing here. You might want to be on the look out for the 2018-2019 season features classics such as Mary Poppins and Jurassic Park and new hits like La La Land. Get a view of the major historic landmarks on a cable car. This offers you a great opportunity to get a view of the Nob Hill, Russian Hill, Fisherman's Wharf and the Bay. In the late 1800s, San Fran's cable cars ran 23 routes to move people around the city. Today, while most people have turned to using more convenient transportation means, there are three remaining cable lines. A ride in one of these will give a classic San Francisco Treat. Eat your way through the country's largest Chinatown. Get to explore Chinatown's historic buildings, pucker parks and shops. This is considered to be the birthplace of American Chinese cuisine like fortune cookies, chop sue. It is also credited with introducing the dim sum to the western palate. Make sure that you sample foods form eateries like the Good Mong Kok Bakery or the Hunan Home's Restaurant. There is pretty much that you can do and see in San Francisco. We have just touched on some of the exciting activities you might want to try out. There is still much that you can try. Find out what other San Francisco attractions sites might interest you here.