The Top Attractions & Accommodations in the San Antonio Area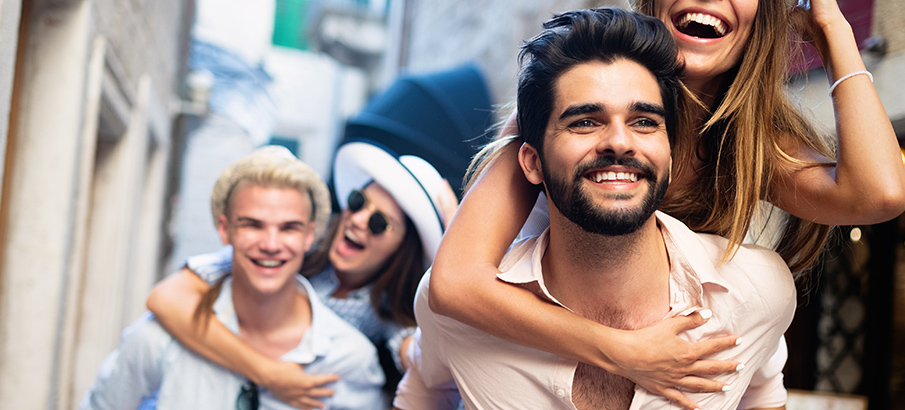 San Antonio is one of those fun places that not everyone thinks to visit. While there is a ton of historical stuff around town, the fun things are everywhere as well. As can be seen our blog, variety is the spice of life in San Antonio with Native, Mexican, Spanish, and European influences merging in one city and creating a perfect melting pot for tourism and for business visitors to be able to have a good time no matter why they are in town. The hotels of San Antonio, particularly at Riverwalk, are so varied, you may want to book two and switch halfway during your vacation to be able to have fun place like the Hotel Havana and end in a most luxury oriented place like the Hotel Gibbs Downtown San Antonio Riverwalk. Other places like the Hotel Emma or the Crockett Hotel are full of personality and a great place to have a small event or gathering where the quality of the service is important but also the look of the place so that the memories in the photos taken will always be clearly from San Antonio. All the hotels in our guide are well-maintained, appointed with class, and have great hospitality and service. These are a great place to go without the kids or with them as each has a way of giving the room needed for each type of visitor and for each type of group. Depending on the activities of choice for any visitor or group, the restaurants found here will give plenty of options for eating in or taking out food to go eat during a visit or a walk. The food options run a wide gamut with contemporary American food and Mexican food being the most prevalent in this cosmopolitan city, but French foods, fish, and pastries are also easy to find with some truly amazing restaurants and cafes offering large selections of foods. If you are traveling with little ones, our list also includes places to get family friendly meals and sandwiches and snacks you can easily put in a backpack and take on the road with you as you go have fun somewhere. To round out your trip, you can find everything from exotic car selections, family friendly cars, and even fun highway friends like Mustangs and sports cars. The car rental companies at the airport and around town will gladly help you make the best selection for you and will help you get what you need like car seats for kiddos and babies as well as help figuring out maps of where you need to go and the city in general. Ask anyone at rental counters for their suggestions of off-the-beaten path visits, activities, or things you must see to get even more ideas than the ones provided here and get them straight from locals. No matter your goals while in San Antonio, the city has you covered and you won't go bored or unfed. The hotels will assure a perfect night of sleep and the car rentals will allow you to get where you want on your own schedule.
In San Antonio, it's easy to live the good life with our guide to hotels, restaurants, and car rentals!
With Dallas being the big sister city, the shining star of Texas, a lot of people forget to give San Antonio a chance and only come to the city when they have to due to work or family obligations. Do not wait for one of these to come see what San Antonio has to offer, book yourself a vacation and come see all there is to see, do all there is to do, and taste all there is to taste. In a city that feels more like a smalls town and a place where celebrating is easy and accessible, anyone can book a high quality room, a great meal in a restaurant, and a fantastic car to take them from one to the other and really enjoy this welcoming southern central city of Texas. In a great big state like Texas, don't ignore this city and its vibe as it will make you want to come back many times over as it shows you all it has to offer. The history of San Antonio is rich and full of interesting facts that schools may not all cover. Start your visit at the classic SAT location, the Alamo and go from there to perhaps catch a play or a movie, or perhaps get even more history in your day at one of the many museums in the area. As for something that may be surprising, there is an extensive heavy metal and hardcore scene in San Antonio that should satisfy even the more ardent fans of the musical genres. With a large military population, many veterans, and plenty of related activities, it's also a great place to go learn about the country's military history, may it be from museums or directly from the people who have lived it, this is something that gives the military a face and a heart. For those wanting more of a bar scene and food, the River Walk area of San Antonio, also called Paseo del Rio, is the place to be. Make reservations in advance for as many of the places that you want to go to as you can as the best ones fill up fast. The locals go here for fun evenings on the town and if there is a Spurs game in town, the partying will be at a high and many people will be looking to have great food and drinks in greatly atmospheric restaurants. Book in advance and make sure you get exactly what you want out of your evening. Please note that a good idea here is to take a cab or a car service to avoid parking and to be responsible.