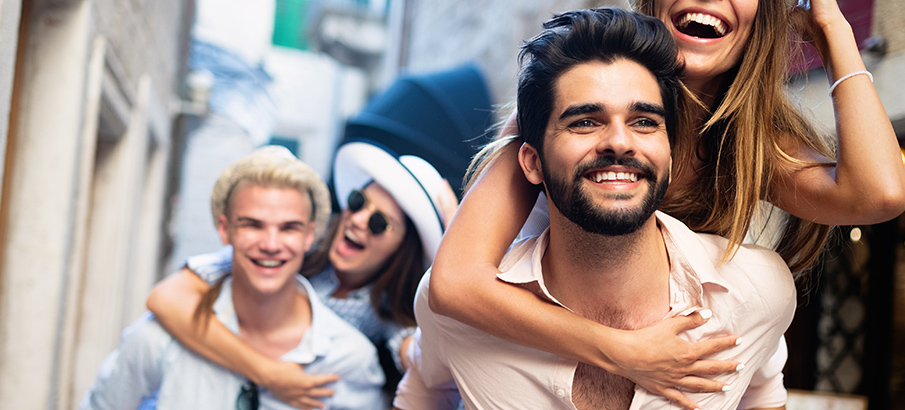 Visiting a new place can be a great and fun experience, but it also takes a little bit of planning just to get everything down! Like any city, heading to the Raleigh-Durham area will take a bit of planning and itinerary making, but knowing all of the best places to stay, to eat or rent cars is not always easy. These are, easily, some of the most important parts of any trip, starting with the hotels and accommodation. You might not plan on spending much time in your hotel, but knowing that you have a comfortable place to end your day of exploring will always be important. There are a wide number of hotels and other accommodations in Raleigh-Durham to choose from, so we put together a helpful list in order to help make the process of choosing that much easier. Whether you're looking for luxury accommodations or need something a bit more relaxed, you won't have to worry about that at all while you're gone. When it comes to food, picking great spots will be very important. No matter how long you plan on staying in Raleigh, you're definitely going to have to figure out good places to eat, day in and day out. To help you narrow your choices down to some of the best eateries in the city, we created this list of some of the best locations in the city to get a great meal so you don't have to search on your own, just to make it simpler! You don't have to plan each meal of your day down to the menu item, but it's always good to have a guide to go by in that regard. While the city is home to some pretty decent public transit, the best way to get around is always going to be by rental car. We know it can b tricky to figure out which companies are better than the next, so we put together this list in order to make it that much easier to find a place to rent your car from. You might want a particular car make and model, a certain price or a specific level of customer service. Either way, our list will make sure that you're able to find everything that you're looking for and then some.
Find the best this southern gem has to offer!
More than anything else, Raleigh is a city that you will be able to learn a lot from during your stay. Like most places in the country, there's plenty to see and do that will be great no matter what you're into! A great place to start is North Carolina Museum of Natural Sciences - which is wonderful is history is more your thing. You can definitely learn a lot while you're here, so it's always great to go no matter how long your trip is going to be. For those who are traveling with a group or their family, it's a great way to make sure that nobody is bored during their excursions! There is also the City of Raleigh Museum and North Carolina Museum of History that you can check out as well while you're in the city. If art is more your thing, you're more than welcome to check out the North Carolina Museum of Art or Gregg Museum of Art & Design - which both have plenty of amazing art from artists from around the world. No matter what kind of art you love most, there is always going to be great pieces to see and to appreciate. You might not automatically think of a bustling and healthy nightlife when you think of Raleigh, but make no mistake that the city is home to some pretty incredible clubs, lounges and live music venues. Try nightclubs like Alchemy or Ambis 1, and lounges such as The Motion Lounge or ORO for a more laid back feel. To catch some of the coolest live music in the city, you can also head to Kings or Maywood as well. Raleigh is also home to some pretty great attractions for you to visit and learn more about the city as well. Whether it's the CAM Raleigh or Marbles Kids Museum, there's always plenty of ways to learn more about the city and its surrounding areas. Don't hesitate to make the perfect photo op out of it either since many of the locations are among the city's most photographed. Being a sports fan in a city like Raleigh can sometimes be tricky since they aren't home to any of the most popular major league sports teams, but there is still a way to get your team spirit in order. You can definitely watch the Raleigh Cougars play at the J.S. Dorton Arena, or catch a Raleigh Flyers game during your stay. Of course, you have to check ahead of time to see when the sports season might be in order to make sure that you can catch all of the games you had in time. Another great thing about this city is the amount of green space around, so that you can have just as much of an outdoor experience as a city one. It's always important to have that balance in any trip, if that is what you're into, which is what makes the city so great. Try public and city parks like Pullen and Jaycee parks for your outdoor fix, or head to nearby state parks and conservation areas like Carolina Beach State Park or Lake James State Park. This is a truly wonderful way to spend a Saturday or Sunday afternoon during your trip. Like any trip, it will always be imperative for you to plan a bit ahead of time so that you don't have to worry about any last minute plans or scrambling to put things together.