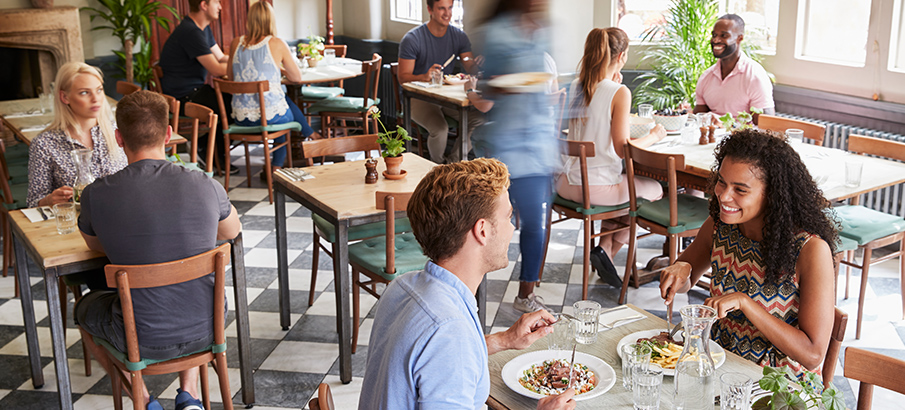 Phoenix might be known for its amazing south west cuisine, but there are a plethora of other types of food that you can get here as well. For the most part, the locations that you'll find here are going to be amazing, but it's always great to get a little help on finding the best places to go. From Asian cuisine to Latin flavors, you'll be able to find just what you're looking for and then some with our helpful list.
5040 N 40th St, Phoenix, AZ 85018, USA
This bustling, industrial-chic eatery features American comfort foods, from steaks, pastas, rice dishes and so much more. Not only do you have a great menu selection of foods to choose form, but the location also comes complete with a patio overlooking. As one of the best eateries in Phoenix, it?s perfectly located close to PHX airport so it can be your first stop on the way to the hotel.
705 N 1st St #120, Phoenix, AZ 85004, USA
Like any great city in America, Phoenix is home to some pretty awesome pizza. At this Neapolitan-style pizzeria, you can also grab other great Italian eats such as antipasti, pasta dishes, gourmet paninis and so much more. Luckily, as home to some of the best pizza in the city, you can always count on that being the best part of the menu.
4301 E University Dr, Phoenix, AZ 85034, USA
The Southwest is known for BBQ, which is what makes this place so special. The artery gives off the perfect retro vibe, while specializing in Central-Texas style BBQ for everything from chicken, ribs, steak and more. It?s hard to go wrong with this extensive menu, full of hearty, meaty mains and plenty of traditional sides to go alone with it.
825 N 1st St, Phoenix, AZ 85004, USA
At this contemporary American cafe, you?ll find plenty of simple but delicious daytime fare, with a menu full of everything from breakfast, burgers & sandwiches.
623 E Adams St, Phoenix, AZ 85004, USA
Another great pizzeria, Pizzeria Bianco has all of the trappings of a traditional, Neapolitan-style location. Its cozy brick walls and wood-fire stove are the perfect place not only to make incredible pizzas and other small Italian plates including pasta dishes and more, but also a great rustic atmosphere to enjoy a hot meal in an amazing city.
3400 E Sky Harbor Blvd, Phoenix, AZ 85034, USA
Located right inside PHX Airport, this popular Mediterranean eatery and market is a smaller outpost of the restaurant?s Scottsdale location. While you can?t get the same full experience as the main eatery, there is still plenty of great menu options and eats to go around. There are plenty of meat and rice dishes, as well as pastas and stews.
2502 E Camelback Rd, Phoenix, AZ 85016, USA
Capital Grille is an upscale steakhouse chain that serves up American classics such as, of course, steaks, pasta dishes, rice dishes and other hearty sides, all in a club-ready setting. At later hours during the night, the eatery turns into a full on nightclub, while still maintaining some of its general refinement. This is a great place to go for a night out of eating, drinking and dancing.
713 E Palo Verde Dr, Phoenix, AZ 85014, USA
In this small, colorful bistro, you?ll be able to choose from a pretty decent menu of Latin eats including empanadas, arroz con pollo and many more traditional dishes from across the region. Not only do they provide incredible, authentic eats, but you can also choose fro a pretty extensive list of margaritas & mojitos to be enjoyed alongside your meals. The location itself is a bit on the small side, but what they lack in size, they make up for in flavor, choices and excellent service as well.
1205, 2814 N 16th St, Phoenix, AZ 85006, United States
At Barrio Cafe, you?ll find creative, new spins on Mexican fare in this bustling eatery. From tacos, enchiladas and much more, this is the perfect place to go if you?re craving the delightful flavors of traditional Mexican meals. On top of a great menu, the restaurant boasts a bar stocked with over 200 different types of tequila, so be sure to find the one that?s right for you. The cozy atmosphere serves as the perfect backdrop for the restaurants folk art, which covers the walls and gives it an even more authentic Mexican feel.
2320 E Osborn Rd, Phoenix, AZ 85016, USA
This wonderfully chic restaurant is great at showcasing inventive New American meals and new spins on old favorites. While much of the menu can be described as being full of comfort food and American classics, there is a global edge to many of the dishes, adding a new flair to everything you can order. Each meal is specially made with carefully sourced local ingredients, so you can feel great in knowing that you?re supporting local agriculture with every bite.
Visit the city's best eateries on your next trip to PHX!