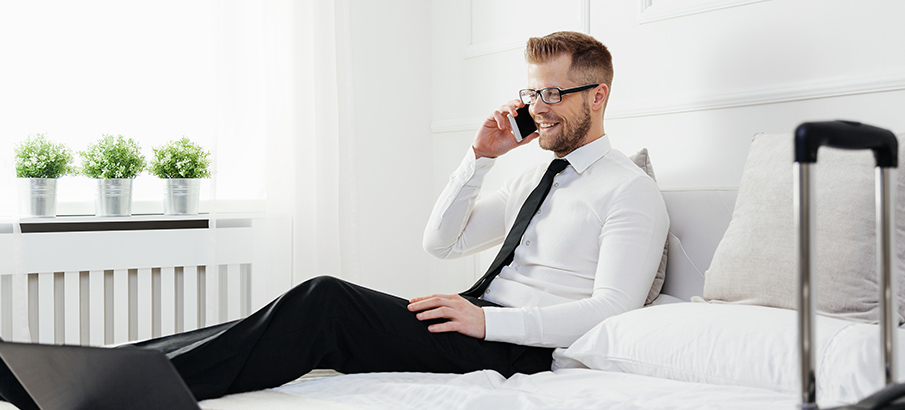 Phoenix is one of those cities with excellent hotels and other accommodations, and sometimes it can be hard to find the right one for you! To help out, we made sure to put together this list of all of the best hotels in the city in order to help out the entire process. It was important for us to make sure that people knew all of the great places to stay while they were here so that they didn't have to go searching around for it.
340 N 3rd St, Phoenix, AZ 85004, USA
This conference hotel offers guests refined rooms & suites to choose from, as well as a handful of great amenities, making it one of the best hotels in Phoenix. In addition to all that, guests can count on getting an outdoor pool to lounge around, as well as an American restaurant/bar for some incredible local eats. This Sheraton also offers free Wi-Fi and complimentary breakfast each and every morning for guests.
333 N Central Ave, Phoenix, AZ 85004, USA
In this modern hotel, you?ll be able to book any number of modern suites and rooms, all furnished with beds, couches, chairs, desks and more. For those who want an escape from the Phoenix sun, the hotel provides guests with an outdoor pool, as well as an exercise room that guests can also use during the course of their stay.
2435 S 47th St, Phoenix, AZ 85034, USA
It?s also great to book a hotel close to the airport so you never have to worry about being too far when it?s time to go back. Book any one of the great rooms in this modern hotel and be amazed. They also boast an oasis-style outdoor pool for those warm, Phoenix days, as well as a fitness center, on-site restaurants with great local foods and more. You can also enjoy a free shuttle bus service to and from the airport so that it?s one less thing you have to worry about.
320 N 44th St, Phoenix, AZ 85008, USA
In these lovely modern suites, guests can enjoy a great outdoor pool to stay cool during those warm days. In addition to that, guests will be able to take advantage of on-site dining options all day long, as well as a free airport shuttle to take you to and from the airport without having to worry. Guests can also enjoy the free Wi-Fi provided in order to stay connected, and even the free parking on-site so they can keep their rental cars somewhere safe and reliable.
122 N 2nd St, Phoenix, AZ 85004, USA
This high-rise hotel has plenty of retro flair, and these vintage style rooms are the perfect place to stay after a long day of exploring the city. Guests also have access to a rooftop bar, as well as an atrium and then some. Enjoy the outdoor pool on site as well as the free Wi-Fi provided throughout the hotel for guests to stay connected.
3838 E Van Buren St, Phoenix, AZ 85008, USA
Hilton Garden Inn is full of lovely, refined rooms & suites in a polished hotel for guests to feel like they?re getting the most for a great price. They also offer guests a gym to use during their stay, as well as a relaxed bar to unwind, 2 on-site restaurants and plenty of free Wi-Fi to go around.
5115 N 27th Ave, Phoenix, AZ 85017, USA
At this contemporary hotel run by Grand Canyon University students, you can get the full local experience and more. The hotel features a wonderful eatery, shuttle bus service, free Wi-Fi, complimentary breakfast and so much more, making it one of the city?s best places to stay.
401 W Clarendon Ave, Phoenix, AZ 85013, USA
These sleek quarters provide guests with plenty of excellent amenities and extras to benefit from during their stay, including a rooftop deck as well as a Mexican restaurant located on-site. To top it all off, the hotel not only boasts an outdoor pool, but also a full service spa that guests can book treatments at while they stay there.
2400 E Missouri Ave, Phoenix, AZ 85016, USA
Located in a lavish 1929 resort featuring 8 pools & 2 golf courses, this hotel is the pinnacle of luxury. While you will definitely pay a pretty penny to stay here, it will be more than worth it thanks to the 5 different dining options around the hotel grounds, as well as an on-site spa.
4450 E Washington St, Phoenix, AZ 85034, USA
This hotel boasts unfussy rooms and an atmosphere that comes with free Wi-Fi, an outdoor pool & an exercise room.
Stay in the best hotel and accommodations the city has to offer!