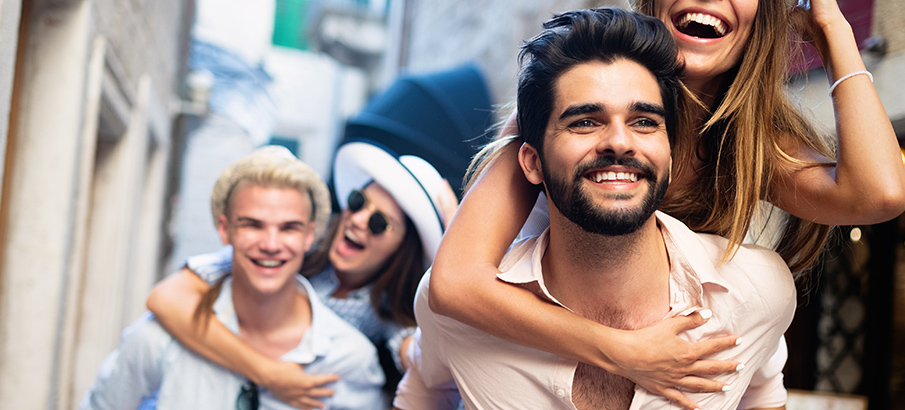 If there?s one thing that can often be tricky when it comes to travelling, it?s figuring out all of the best options for a whole host of things in a new place. While hotels, restaurants and car rental companies might be easy to find at home, in a new place it can sometimes be cumbersome to find them all on your own. To help alleviate some of that stress, we put together a list of all of these great things together in one place so that you have one less thing you had to worry about. Having a great hotel is one of - if not the most important part of almost any trip. Being able to be comfortable and access everything you want to see and do easily is imperative, as is a great hotel design, extras and amenities and so much more. Check out our helpful list here of all of our favorite hotels and guest suites, so that you can find the best spot for you. Whether you want to stay closer to the airport or be close to the city?s downtown core, you?ll be able to find exactly what you?re looking for. In terms of great food, Phoenix is a city full of wonderful locations. Knowing how tricky it can be to navigate a brand new city, we put together this list to help travellers find all of the most-loved eateries, along with some hidden gems. The entire region is known most for southwest cuisine, which is also heavily from the traditional foods of nearby Mexico. If Latin flavors are your thing, Phoenix is one of the best places in the country for it. There are also a plethora of different kinds of cuisines from all over the world that you can find right here in Phoenix. Getting to all of these places is going to require some reliable transportation in order to get around. The city has a great public transit service, but the best way to get from point A to point B is still going to be renting a car of your own. Like any city, there are tons of car rental locations from which to choose from, and our list will help you decide which of those many you should rent from. This will all come down to what you?re looking for: whether it be low pricing, great selections of car makes and models or quality customer service - or all that and then some.
See the best of what one of the most bustling cities in the South West has to offer!
In a city as busy as Phoenix, there?s always going to be something for you to do, no matter where your interests lie. Thankfully, some of the best suggestions can be found many places online, including this very website! Phoenix is a great destination for solo trips, family trips, business trips and group trips. Like any destination, it?s always important to plan what you?d like to see and do ahead of time so that it?s that much easier to go from place to place. For those who are really into art, you should absolutely visit the Phoenix Art Museum, since they have a wide variety of works and collections from artists from all over the world. The great thing about these locations is that on weekdays, it?s slightly less crowded than over the weekend, so keep that in mind when making your plans. For the history buffs, try the Musical Instrument Museum, and deep dive into the amazing world of sound. It?s always great learn new things while you?re in a new city! As one of the most bustling cities in the south west, it goes without saying that there?s a wonderful nightlife scene here as well. Check out clubs like Karamba Nightclub for more of a laid back feel, or turn it up a notch at clubs like The Q-Lounge Nightclub or Chrome NightClub if you?re looking to get on the dance floor. What you want your trip to look like will be totally up to you, so it?s important to do a bit of planning ahead of time so that you can be on your way! Phoenix is also a great city for outdoor space and such, so try out parks like Verde Park and Los Olivos Park to get your fix of the great outdoors. For those that are visiting the city with a group of people or family, there are always going to be some great large group activities to get into, including Castles & Coasters and Enchanted Island amusement parks. The great thing about Phoenix is that, for sports fans, there?s also plenty to see and do. It?s easy to make your way to the Talking Stick Resort Arena to cheer on the Phoenix Suns. Of course, the games and teams you see will all depend on the time of year that you travel to Phoenix, so check out a few season schedules online so you can figure out what time of year might be the best time to come! Never forget that the city also has plenty of great attractions that make for some amazing photos, so head to the Desert Botanical Garden or the historic Phoenix Bat Cave and get your smartphone out! The most important thing to remember is that, like any trip, planning on where to go is only one part of the equation. Don't forget to hash out when to visit each particular location - something that will be made much easier depending on how you plan on getting around. Make yourself a loose itinerary of some of the places listed above so that you can keep yourself organized and on track so you can make the most of the city!