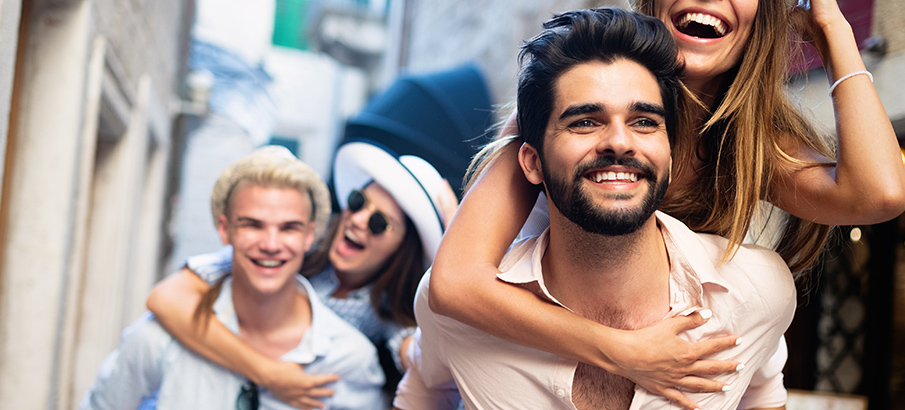 The city of Oakland continues to be a major tourist hotspot in the United States, and with a highly rated and growing airport of its own, it's easy to see why. If you're traveling to Oakland anytime soon, you will need to know your accommodation, dining and travel options once you disembark your flight. Oakland has a lot to offer for each of those options, so travelers tend to find themselves overwhelmed when making a choice. We took it upon ourselves to solve this and highlighted the ten best options of each. For accommodation, we chose the Holiday Inn Hotel and Suites Oakland Airport as the top option, but you can see the whole list HERE!. Among Oakland's many dining options at and near OAK, Fenton's at the airport was an easy top choice. The rest of the options are listedHERE!. As regards to getting around in Oakland, we considered many car rental service providers at OAK and choose Alamo Rent A Car as the best. The rest of the car rentals we recommend are listedHERE!. Once you figure out these main aspects of your Oakland travel experience, you will be good to go!
Fun Nearby Attractions Around Oakland International Airport
After you've arrived in Oakland, and after identifying your accommodation, travel plans and dining options, up next is identifying what you're going to do during your stay. Oakland is full of fun activities; there is something for everyone. Oakland might be a smaller city to San Francisco, but it offers just as much in the way of fun activities, compelling attractions, and world-class events. We know that you will have a hard time sifting through lists of activities, so we did our research and identified the best activities you should check out. See them below. If you only have a few hours on your hands, say between a layover, check out the Oakland Aviation Museum at the airport's North Field. It's quite the stunning collection of engineering history. You can also take in the wide-range views of the Metropolitan Golf Link, the golf course located right behind the airport. If you have time on your hands, or actively on vacation, start by taking a stroll through Jack London Square, the go-to place for everything from dining to sightseeing to shopping. Jack London Square is like the Main Street of Oakland; you find everything here. As regards sightseeing, Oakland has a lot for you to work with. While it can't compare fairly with neighboring San Francisco as regards architecture, Oakland is still home to many structures that would send other US cities spiraling into envy. The Oakland Mormon Temple is one such structure, perched high above Oakland in the hills and allowing for a wonderful aerial view. It shines even brighter at night, making for a perfect attraction. You should also love the Dunsmuir House, one of Oakland's last major mansions, constructed way before the 20th century and home to two whole dynasties of families. If you intend to check this out, it's essential that you check the website first to ensure it's not closed when you go. If you're a fan of games and concert events, Oakland has the perfect setting for you with venues like the Oakland-Alameda County Coliseum and the Oracle Arena. The latter is home to a significant NBA league basketball team, the Golden State Warriors, so you can expect games to be played there. The Coliseum is also home to two teams, the Oakland Raiders (major NFL league team) and the Oakland Athletics (major MLB league team). In case you are looking for a quiet weekend while attuned to nature, a good park should suit you just fine. That's where places like the Temescal Regional Park (a beautiful park with a lake in it that's considered a superb fishing location is popular events venue, entry pass is $5), Marcom Rose Garden, Joaquin Miller Park (500 acres of pristine silence) and Redwood Regional Park ( the ultimate park, 1800 acres big, full of 150 foot redwood trees and more) come in handy. Or you could spend your afternoon at the University of California Botanical Garden a little further away in Berkeley, with all its plants and ponds and exhibitions. If you're a huge fan of architecture, Oakland's home to many parks that should interest you, Preservation Park (a small block of old, cordoned buildings of high value, perfect for architecture lovers) and Peralta Hacienda Park (a 6-acre park derived from an old Spanish ranch, currently a hot spot for Latino activities in Fruitvale, perfect for architecture lovers too) are a good start, while many old but refurbished buildings including the Paramount Theater, the Mormon Temple and others should make beautiful visits. If you're traveling with families or kids, Fairyland is a good start. It's a highly regarded by both parents and children, fitted with the best games and slides, and often considered Oakland's Disney World. The Chabot Space and Science Center is another fun place for family tours, and tours aren't so expensive. It's also easy to locate. Kids should also love the Oakland Zoo with its interesting animal collection, its African Savannah habitat, the California Trail and more. It's also perfect for picnics if you so wish. Speaking of picnics, how about taking advantage of Lake Merritt's beautiful shores? The lake itself is a significant attraction you should check out, but so are the activities on its shores. If you feel like you can handle a thrill, you can also consider getting one of those San Francisco Air Tours that give you the perfect aerial view of both cities, starting at $174. We recommend those for couples, but they can work for small families too.