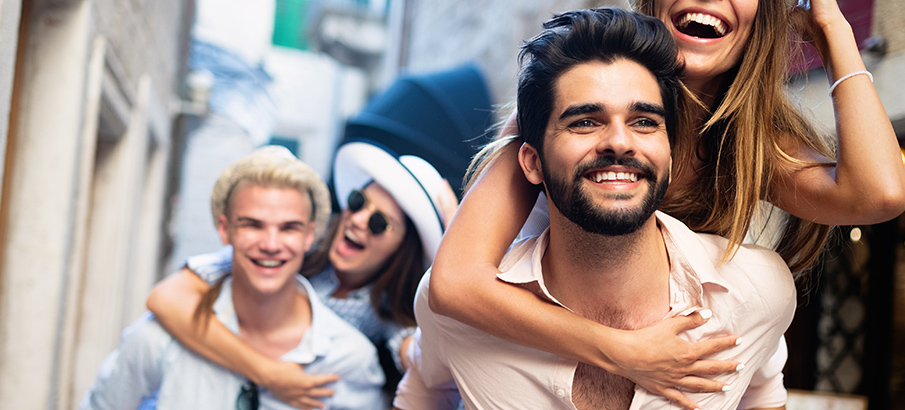 Minneapolis offers everyone with lots of things to do. If you are visiting this magnificent city for the first time, you can choose to hang around the MSP Airport or even venture deeper into the city. Either way, you will have lots of fun and thrill than you could imagine. To find out the city's top attractions, you can read here. When you get to Minneapolis, the first thing you want is to find the best place to stay. Luckily, the city has numerous hotels that you can check into. They are well located with some closer to the airport and others further into the city but they all offer the same comfort that you seek. To help you narrow down your selection, we have highlighted some of MSP top hotelshere. Dining should also be your concern. Minneapolis is known to offer numerous dining options all offering top cuisines. You may choose to dine right at the airport or even consider other options in the city. Whichever way you want it, you will never lack a good restaurant to dine at. Look at our top selection of MSP best hotelshere. Minneapolis offers a good driving experience. However, you need a good vehicle to get you across the city. There are many MSP Airport car rental services that you can hire, but not all with offer you with the convenience, reliability and affordability that you require. To help you make the best selection, we have picked top MSP Car Rentals. Check outhere.
Minneapolis Accommodations & More!
From a music scene to a limitless number of local breweries and top rated restaurants, to the dash of urban lakes that make it a unique city, visiting Minneapolis requires an action-packed schedule. Couples can stay in one of the city's romantic hotels, have mouth-watering breakfast and go on a scenic bike ride along the lakeside trails, take a behind the scenes tour of the famous baseball field, have a romantic dinner or listen to live music performances. If you are here with your family, some of the best things to do in Minneapolis, Minnesota include the Sea Live Minnesota Aquarium, Minnesota Zoo, the Children's theatre, and the farmers market. There is simply much for you to do. If you love education themed trips, you will greatly enjoy a trip to the Minnesota Zoo. The Zoo offers audiences with engaging educational and conservational programs that highlight animal and environmental conservation. This is one of the top attraction sites in Minneapolis. You will also find innovative exhibits spread over six themed areas which include beautiful walking trails that range between one to two miles. Some of the exhibits include the Tropics Trail which presents animals from the tropics, the Russia's Grizzly Coast which features animals from Russia's Far East; and the Medtronic Minnesota Trail which showcases animals native to Minnesota. For music lovers, First Avenue and 7th St Entry offers you with the thrill you need. This is a music club that is popular in the Twin Cities vibrant music scene. The club has been a starting point for many popular musicians and bands that started their careers here. It was the beginning point for music icons such as Metallica, U2, Tina Turner on their rise to fame. First Avenue stages local acts each throughought the week and hosts fundraiser shows state and national NGOs such as Red Cross. If you are traveling with your entire family, you may not want to miss the Children's Theatre Company. This is a regional theatre specializing in shows, plays and concerts for families and young audiences. Started in 1965 by John Clark Donahue, the theatre has since then become a leader in the theatrics by using art to expose and educate youths. Productions include classics such as Cinderella, Sleeping Beauty, The Wizard of OZ, Peter Pan among others. This is a perfect choice if you are wondering what to do with your youngsters once in Minneapolis. Have some fun at the Chain of Lakes. The Chain of Lakes consists of numerous scenic lakes with each having its own attractions and things to do. There is over 13 miles of paved paths running along the shoreline which makes walking, biking and hiking easy and fun to do. During summer, you can have some fun in the water with kayaks or canoes and experience the calmness of the lakes. You may also want to explore distant shores with a rented boat. During the winter months, you can watch ice surfers glide through the frozen lake surface, join an ice hockey game, or even take part in snow cross-country hiking. There is so much that you can do regardless of the weather. Gelato Lovers can smile; Izzy's Ice Cream got you covered. The Izzy's Ice Cream is an ice cream center with shops in St. Paul and Minneapolis. The store is owned and managed by Jeff and Lara and started off as a small kitchen that served gelatos that were handmade. It has since then grown to being a favorite ice cream spot in the city. Ypu have over 100 flavors to choose from, including classics such as blueberry cheesecake, chocolate, and maple nut, to flavors such as black walnut, Mexican chocolate fiesta and crème de menthe. A visit to Minneapolis would be incomplete if you don't take part in the Target Field Tours. This is 90-minute guided tour which takes visitors to sections of the ballpark that are rarely visited by regulars. The tour allows you to explore numerous different spaces within the ballpark including the clubhouse, the press box, and the dugout. When on the suite level, you can get a view of the Metropolitan Club, Champions club and the Legends Club. The list of things that you can do in Minneapolis is endless. We have just highlighted some of the major activities that you can try. For a more comprehensive list of top MSP Attractions, read here.