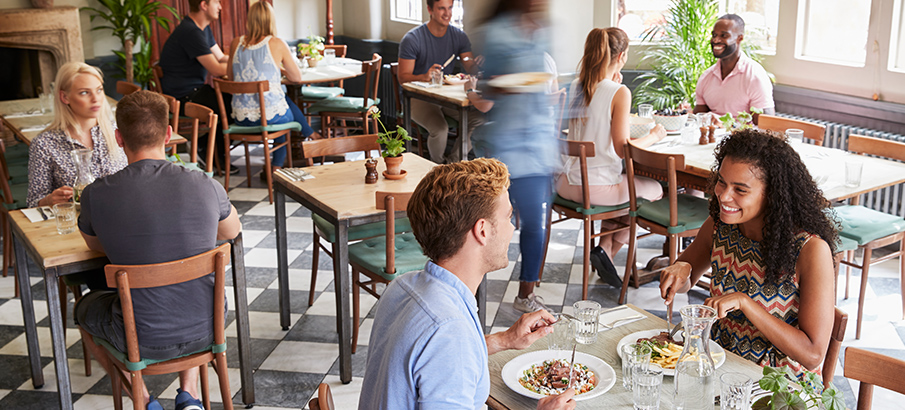 Finding a great place to eat can actually be a bit trickier than you might think, which is why it's always important to know where to go and where to start! In a city like Miami, you're always going to have a million and one places to choose from, but not all of them are good! It's imperative that you know what the best of the city is, so that you don't have to walk around guessing on your own. We put together this pretty extensive list to help travelers figure out all of the best places to eat while they're here, so that it's just one less thing that they have to worry about! Check it out here.
668 NW 5th St, Miami, FL 33128, USA
If casual Italian dining is your thing, look no further than Crust. They offer up gourmet pizzas with incredible toppings, imaginative main dishes, pasta plates, and so much more. You can also enjoy choosing from a pretty large selection of wines to choose from - from reds, whites and everything in between. This is a wonderful location for group diners of family or friends, and a great way to end off a great trip.
5828 SW 8th St, Miami, FL 33144, USA
If there?s one thing Miami is known for its incredible Cuban food thanks to their large Cuban population. It?s almost hard to go wrong with any of the great choices in the city, but El Mago De Las Fritas, you can find plenty of amazing Cuban burgers, which consists of ground beef/chorizo topped with potato sticks, along with other traditional favorites. At this pared down establishments, nestle into the counter seats and order a few bites along with old and hot drinks like Cuban style coffee.
251 NW 25th St, Miami, FL 33127, USA
This modern Asian-style eatery offers up a wide variety of Asian-inspired dishes and meals, from sushi, pad thai, grilled meats, sashimi and so much more. No matter what you?re craving, you?re going to most likely find what you?re looking for. Not only will you have great dishes to choose from, but KYU is known for its incredible cocktails and have a pretty extensive list of them - so be sure to try one on your next visit.
4312 NE 2nd Ave, Miami, FL 33137, USA
Sitting on a patio enjoying the best of Greek and Turkish cuisine is the perfect way to spend a Miami day, and the best place to do it Mandolin. Located in a 1930s-era house, you can choose from a more refined menu of great eats, with plenty of meat dishes and accompanying cheeses like feta to go around. If your palate wants something a bit more on the savory side than spicy, this is the place for you. This romantic location is also great for dates or solo dining!
2901 Florida Ave, Miami, FL 33133, USA
This traditional Indian restaurant is one of the city?s best, and its large size makes it the perfect setup for group dinners and the like. This spacious restaurant comes complete with tons of exotic decor, wood accents and then some - the perfect backdrop for the spices, curries and then some that can be found all over the menu. While there is plenty of meat-based dishes including chicken to choose from, there are also plenty of plant-based options for those are won?t eat meat at all. Essentially, you will be able to find whatever you might be looking for.
270 Biscayne Blvd Way, Miami, FL 33131, USA
This chic and minimalist Japanese restaurant not only serves up great sushi, sashimi, rice bowls and soup dishes, but also offers visitors a wonderful view overlooking the Miami River. Whether you come to Zuma for some solo dining or invite a large group, there is plenty of great options to try, share, and enjoy. As one of the best eateries in the city, this place is a must-visit.
1035 N Miami Ave, Miami, FL 33136, USA
This eatery is inspired by global travels, and it goes. With an eclectic farm-to-table menu, this modern spot comes complete with the perfect laid-back feel.
134 NE 2nd Ave, Miami, FL 33132, USA
This rustic cafe & wine bar goes for the full aesthetic with a chalkboard written menu full of authentic and unusual Spanish tapas, perfect for trying and sharing.
213 SE 1st St, Miami, FL 33131, USA
This family-owned eater is stylish and down to earth, offering up a menu brimming with classic Italian-American comfort food, as well as desserts made fresh daily. It?s a really great location, no matter what you?re craving.
777 Brickell Ave, Miami, FL 33131, USA
It only makes sense that Miami would have amazing seafood restaurants, and Truluck?s is no different. This wonderful seafood chain also boasts great steaks for those that might want to go the red meat route instead. They also offer up half-price happy hours, a fairly extensive wine list to choose from and an upscale feel. This is a wonderful option for those looking for an option that will satisfy everyone is a large group dinner setting.
Try some of the best restaurants, pubs and eateries in the city!