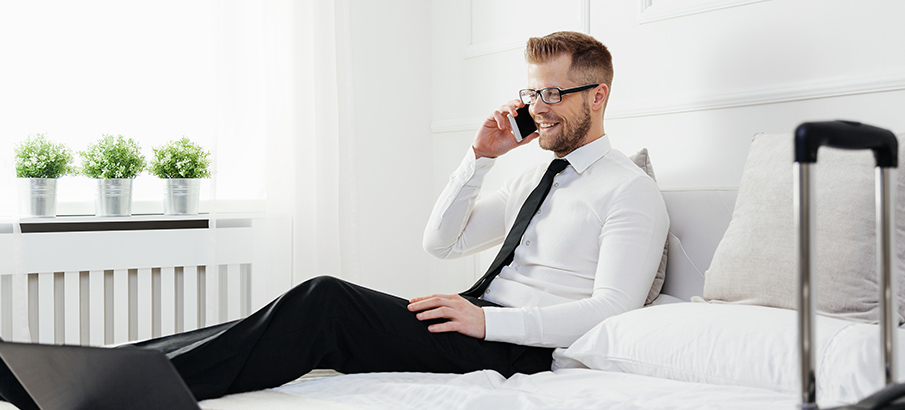 When it comes to Miami hotels, you're going to run the gamut of no-frills, pared down rooms to luxury suites. It will all come down to what you're looking for in a room! This is basically the most important part of any trip, so being able to find the perfect place to stay is one of the first things you should be worried about for any trip. We put together this list to help travellers headed through MIA find exactly what they need and are looking for.
100 Chopin Plaza, Miami, FL 33131, USA
In this great hotel, you?ll find refined rooms & suites for guests to choose from in this plush high-rise property. Great for guests that are looking for a more luxury experience, the hotel comes equipped with a rooftop pool for lounging, a spa with a wide variety of amazing treatments as well as on-site fine dining.
1601 Biscayne Blvd, Miami, FL 33132, USA
In this vibrant modern hotel, you can book from any number of rooms and suites all with incredible views overlooking the bay. Here, you?ll also find a great rooftop pool to lounge beside, as well as a fully-stocked bar with skyline views. If there?s one thing Miami knows how to do right, it?s luxury. The hotel also boasts free Wi-Fi throughout, free breakfast each and every morning as well as a shuttle bus service from the hotel to the airport so that getting there and back is just one less thing guests have to worry about.
1633 N Bayshore Dr, Miami, FL 33132, USA
Boasting a whole host of classic rooms & suites, this bayfront hotel also comes equipped with an outdoor pool, perfect for lounging around during hot MIami days. In addition to great amenities like a fitness center, free Wi-Fi and more, you will also find an upscale on-site restaurant as well as a business meeting space for those travelling for work. To make things easier, the hotel also provides a free shuttle bus service to take guests from the airport to the hotel and back again, so that it?s one part of their trip that they don?t have to think too much about.
1395 Brickell Ave, Miami, FL 33131, USA
Conrad has a wide selection of sleek rooms that give guests the choice of bay or city views, all in this high-rise hotel. There are hints of luxury all around, thanks to the hotel?s rooftop pool, in addition to the wine bar as well as on-site dining options. Guests can count on free Wi-Fi throughout their stay, as well as a free shuttle bus from the airport and back.
1001 SW 2nd Ave, Miami, FL 33130, USA
This modern hotel is heavy on design and comfort. The modest suites come complete with kitchenettes, amazing views and so much more. This is going to be one of the best hotels to book if you?re hoping to stay as close as possible to Miami Beach, as well.
1109 Brickell Ave, Miami, FL 33131, USA
Marriott hotels come with a certain cache of quality, so you know that you?re going to get great service with this place. As one of the best hotels in the city, you can count on a well-designed and furnished room, complimentary breakfast
500 Brickell Key Dr, Miami, FL 33131, USA
Mandarin Oriental is one of the city?s most luxurious hotels - and it shows. From the moment you walk in, you?ll see the sights and sounds of glamour throughout the hotel. With plenty of stunning architectural details and extras, there?s tons of reason to make this your go-to hotel while you?re in the city. Another great thing is, there is a free shuttle bus service that will take you to and from the hotel to the airport, so that getting around is just one less thing you have to think about.
1435 Brickell Ave, Miami, FL 33131, USA
Almost nothing says luxury and quality like The Four Seasons hotel, so there?s plenty of reason why this should absolutely be your go-to place to stay the next time you?re in Miami. It?s always great to stay at a hotel with a great lobby, excellent rooms with top of the line furniture and great extras like a fitness center and free Wi-Fi throughout the hotel so that guests can stay connected.
1500 SW 1st Ave, Miami, FL 33129, USA
The Atton Brickell is a lovely contemporary location with well-furnished rooms, art deco architecture on its exterior and wonderful staff that go above and beyond in making your experience great.
485 Brickell Ave, Miami, FL 33131, USA
As one of the most stylish and luxurious restaurants in Miami, there is almost no amenity that you won?t be able to find here. From free breakfast served each and every morning, to free Wi-Fi to on-site spa treatments and so much more. You?ll never have to settle for less this amazing hotel.
Choose from one of the many great hotels the city has to offer!