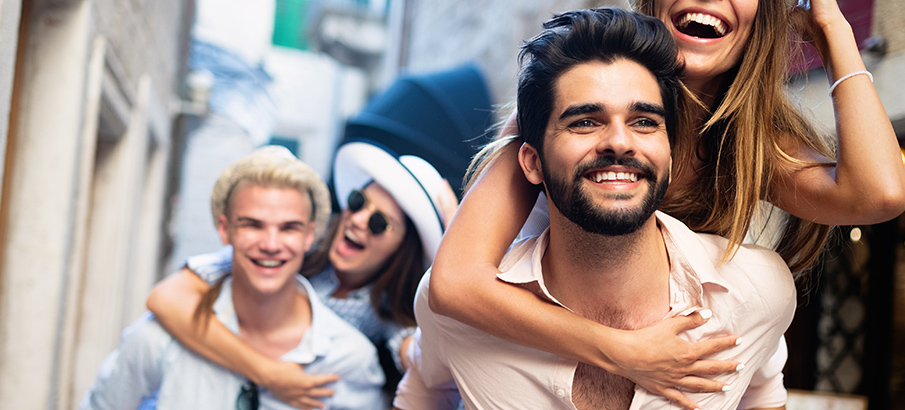 Dallas-Fort Worth has a lot in store. There are numerous events and tours to keep you engaged all the time you are here. When it comes to nearby attractions, Dallas-Fort Worth has so much for you. Check out our list of top attractions here When it comes to traveling, finding the best place to stay, eat and means of transport is usually the first priority. We have taken it as our responsibility to research and find the best of all these services so as to ease your travel. You will find all this information below. When seeking for a place to stay, your choice will solely depend on the comfort, reliability and affordability. If you will be around for a few days, you might want to check into DFW Airport hotels but if you have more time in your hands, you can venture further into the Metroplex. If you decide on the latter option, you can consider our top hotel choices here The Metroplex offers a great driving option but it is not always that you will bring your car with you. You don't have to worry as there are numerous car rental services with high customer reviews. Based on service, price and convenience, we have been able to compile a list of the best options. Check out our top DFW car rentals When you visit Dallas-Fort Worth, you will need a good place to dine. Even if you will be around for few days, this should not stop you from grabbing a bite. There are many hotels within and around the DFW Airport. Check the list of top DFW Airport hotels
Dallas-Fort Worth Accommodations and More!
Dallas-Forth Worth Metroplex is the largest metropolitan areas in the country. It is among the fastest developing cities in the United States. The local economy is well suited to satisfy the demand for attractions and entertainment. Whether you are in search of scenic views or high-energy amusement parks, the city offers with lots of distractions for travelers. Get a view of Dallas on McKinney Trolley. The McKinney Trolley is a historical trolley system that resembles the trolley system of the mid-20th century. Riding the Dallas' McKinney Trolley gives you a better view of Dallas City. If you love history, then you would want to visit the Sixth Floor Museum. Dallas is the location of one of the most tragic events in the American history: the assassination of President John F. Kennedy. The museum offers all type of historical artifacts and info on this assassination. You will find footage from the parade, witness interviews, documentaries, photos and many more. There is also an exhibit that gives an account of the life and legacy of President Kennedy. Sidle up the State Fair and experience all at once. The Texas State Fair offers so much under one roof. You can sample all types of delicious foods, or catch the numerous events and rides that take place in the vast area. This is the largest fair in the country and is always flooded with visitors from all over. The fair is open from the months of late September through October. If you love taking long and relaxing walks, Dallas has something for you. You can take a walk in the City's coolest park; the Klyde Warren Park. This is a 5.2 acre public park that is located at a major freeway. This is basically Dallas's version of the High Line and offers you with something to do at any time. Grab a bite from one of the numerous food trucks, read a book from the library or just sit and soak in the sun. If you plan on visiting the place, be sure to check on any special events coming up beyond the usual yoga, dancing or workout sessions. Get a view of Dallas from a roof. Here you have two options: you can choose to do so from the Reunion Tower at a fee or choose the Chase Tower which is free. Both options allow you to see Dallas 40 feet up. This is an experience that you wouldn't want to miss out. If riding is your thing, you can ride a bike around the White Rock Lake. The White Rock Lake is a favorite spot for many visitors from bikers to runners to casual park visitors. The lake is 9 miles all the way round and you will never miss an activity to take park in here. If you are not excited about biking, you can choose to take a walk, or rent a paddleboard and paddle around the lake. A visit to Dallas/Fort worth would not be complete without shopping. You may want to bring home something from your trip, so why not go shopping? North Park Center is an impressive shopping center. It ranks recon on all the mass stores in the state of Texas and n0.21 in the U.S. Everything that you need can be found here including the Apple Store, Tesla store, North Face and everything in between. To take a break from the shopping, you can take a movie or head out to catch some fresh air. How about watching Baseball as you eat under the Texas sky? Sound fun, right? If you visit Texas between April and September, you might be lucky enough to catch the Texas Rangers in town. At the Globe Life Park, you can catch the baseball game and get to choose from one of the new food options from the Rangers. There are so many things that you can do and see in Dallas-Fort Worth. Make sure you start your trip off right away by finding the best accommodations and services. When looking for things to do, the activities that we have listed above should get you started but you can still find out more activities < a href="">here.