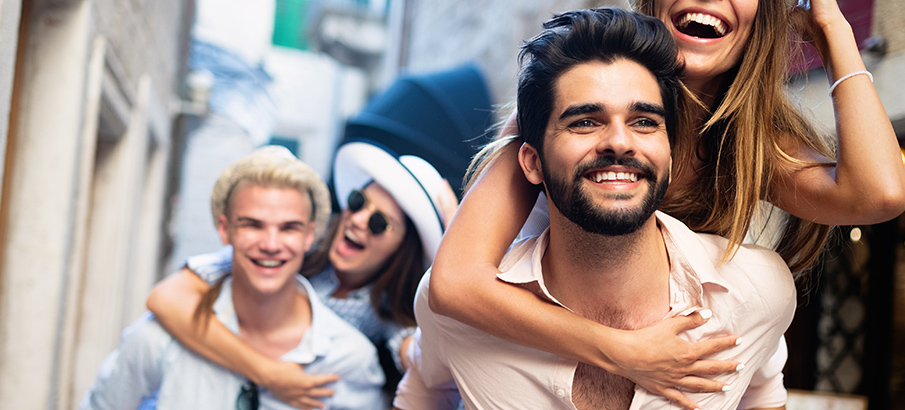 When traveling to Dallas through DAL airport, the options for food, fun, and rest are so varied, making choices can be difficult. To help with those choices, me have done extensive research about lodging, food, and car rentals as these are the main things that need to be booked after plane tickets of course! In our guide, we provide you with 10 top choices for each category, giving you plenty to try and enjoy, on any budget. People will have different priorities when it comes to booking a vacation or a trip, but once the decision is made and the time selected, the next few steps become exciting. Doing research for those step may not be what everyone considers a fantastic evening, so once you've booked or at least selected a flight, check out selection of top hotels and inns near Dallas Love Field Airport with options right by the airport and some a bit further if exploring the city or area is what you are looking to do. We have gathered 10 great places to lay your head at night or to simply go for a nap between fun activities. The hotels in Dallas run the gamut, from the retro charm of the Warwick Melrose on Oak Lawn Avenue where you can find a decor that will bring you back to the past with a very modern service, to the practicality of the Country Inn & Suites by Radisson, Dallas-Love Field (Medical Center) where service is high, the rooms are simple, and the prices are perfect for saving money while not compromising on quality. Resting in the city is easy and so is finding a great place to eat. Our ten suggestions here are great choices for food in the airport and around Dallas, giving Italian, French, American, and so many other options. The food at the airport has amazing options that other airports do not have such as Dickie's where one can have typical barbecue without having to leave the premises and such as CRU a wine and food bistro-style restaurant where it is easy to relax during an extended layover with a lovely glass of wine, a beer, or simply a meal. In the city, The Capital Grille is a great option for a bit of a fancier meal while options like Celebration on West Lovers Lane and Uchi Dallas on Maple Avenue offer all the fish options a heart can desire with quality that is far above what one would expect from a landlocked city. Trying any of these options gives visitors a great way to enjoy a bit of a foodie vacation or perhaps even a staycation for locals. Of course, to be able to get to all these delicious food places around the city as well as the activities suggested in our blog, a car may be a good option to take while in Dallas as some of these are far in-between at times. Getting a car rental is easy with locations at the airport and away from it with everything from Budget Car Rentals to save money to Exotic Skittles for flashy cars and exotic rarities to Pinnacle Van Rentals where one can get a van for larger travel groups. Cars are practical in the area and getting a rental can be both useful and great fun. With all the activities and fun things to do and see as well as historical sights and great food, Dallas is a great place to come and spend a few hours between flights or a few days for a vacation or a visit.
Dallas Love Field Nearby Accommodations, Food, and Car Rentals!
Located in Northern Texas, Dallas is a bustling city with a ton to do and a vibrant life, day and night, where tourist and locals have plenty to do at any point in time. To most American, it's the place where John F. Kennedy was assassinated and while it's a more than worthwhile stop to see the location of such a historical events and an absolute necessity to history buffs, Dallas has a lot more to offer in much less grim circumstances and interest. With museums and galleries, art lovers will be very pleased to go take a look at all that is on display at any time of year. The Dallas Museum of Art for example is a great place to go look at important art pieces and learn a bit more about artists from around the world. With locations like the George W. Bush Presidential Library and Museum, the Frontiers of Flight Museum, the Dallas Holocaust Museum, and the African American Museum, there is plenty to learn from and about in the area and all art and history buffs alike will have more than enough to fill their days if going outside is not their thing. For those with a bit more an eccentric or peculiar taste in places to visit, the Eight Track Museum or the American Museum of the Miniature Arts might be more their speed. For those preferring to see the outside world instead of going inside a museum, the city of Dallas has a ton of tour options with daytime tours and nighttime tours, something visitors may want to sample a little bit of each. The Dallas Evening Tour give a great nighttime view of the city and can be rather romantic for a date night or even just a fun night out. Nearby Dallas, the Forth Worth tours are fun and educative with an option to get a private tour. The city also has a few food tours and brewery tours perfect for the adults traveling through the city looking for something fun to do with alone, with a partner, or with a group. Of course the city also has a wealth of spas and beauty salons, escape rooms, shopping, even concerts and festivals, so looking at these ahead can help book the best week possible to go with one's preferences in activities.