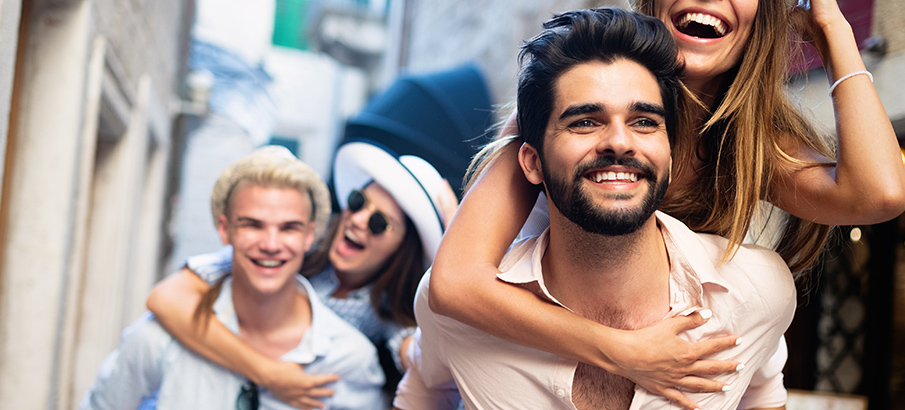 Like any other city in the country, there's plenty of reasons why you should definitely visit Orange County, but not without getting certain things out of the way first! When it comes to trip planning, there are some aspects that are more important than others, and typically, where you stay, what you eat and how you get around will top that list. When it comes to hotels, there are hundreds around the region that you'll have to choose from. From luxury stays to more pared down suites, you'll have your pick of some of the best places to stay in the state. We know it can be tricky to know exactly where to go, not to go and then some, so we put together a wonderful helpful list in order to make sure that you will be able to pick the right hotel. Staying in the right place can really make or break a trip, so we know how important it is to find the spot that works best for you. No matter how many people you're traveling with, you'll be able to find a spot that accommodates everyone's wants and needs, price range, and service expectations. While some hotels will keep you close to the airport, others will let you stay close to the downtown core, while others will keep you as close to the water as possible. Ultimately, it will come down to what is most important to you in terms of your hotel. Food is another important consideration to take on any trip, no matter how long you plan on staying. You can only bring so many snacks along for the ride until you're going to need to buy some food during the length of the trip. From seafood to Italian meals to Mexican treats, there's more than enough to choose from but it might be hard to find where exactly to go. To help with that, we put together this list of great eateries, pubs, bars, and restaurants so that you don't have to go searching on your own for all of the good places to eat. As one of the better cities in the country to find great food, you don't have to worry about coming across something you won't like! When it comes to getting around, your best bet is going to be renting a car. With so many options for rental car companies in and around the city - with a handful of options located right at the SNA Airport - it can be hard to choose. To help make that whole process easier, we created this great list in order to help you figure out where you should be renting from. You might not need a luxury vehicle, but you might want a particular make a model. This list will help you avoid making any rash decisions because it was all you could find.
See all the best that Orange County has to offer!
All over Orange County, there's some type of (most beachfront) activity t get into! It's one of those areas where, as long as you love sun and sand, you'll be in good hands. Like anywhere else in the country, you'll be able to learn plenty about the region at wonderfully curated and informative museums like the Balboa Island Museum & Historical Society or Heritage Museum of Orange County. Here, you'll be able to learn plenty about the city, the state and the country at large, and it's a great way to spend an afternoon during your visit. Being so close to water means the city is home to some impeccable seafood and eating experiences. Check out Market Broiler Orange and King's Fish House for some of the best seafood this side of the Atlantic. There's even entire festival dedicated to the coastal lifestyle, including the Laguna Beach Music Festival. Of course, attending will depend on when your trip falls, so be sure to book around that time as the exact dates change every year. It's one of the most popular festivals in the region. When it comes to art, the city is serious about showcasing local artists in addition to the work of artists from all over the world. Head to galleries such as Museum of Woman and the Irvine Museum to see just a handful of these works. The Laguna Art Museum is also a great place to go to learn even more about how the art scene in the city came together. Orange County is so much more than beautiful homes and affluent residents, and there's nothing that says that more than its diverse nightlife. Artsy, edgy and with plenty of flair, there's so much to see and do no matter what night of the week you plan to go out. Head to lounges like The District Lounge or Envy Lounge to have a bit of a more laid back evening, while going to the Time Nightclub makes for the perfect night on the dancefloor. Of course, with warm weather all year long, there are plenty of things that you can do to get as much outdoor time as you might need. There are some pretty amazing parks nearby such as the Laguna Coast Wilderness Park - Big Bend or Irvine Regional Park parks that you can choose from. Of course, there are also state parks like Julia Pfeiffer Burns State Park just a few hours away that you can discover even more than you thought you knew about the region. It's important to make sure that whoever you're traveling with can indulge in all the things they want out of their trip, and exploring the outdoors is just one of those many things that other travelers might love. We know how tough it can sometimes be to figure out your next move on a trip, which is why we put together this list of things to see and do while you're in the city.