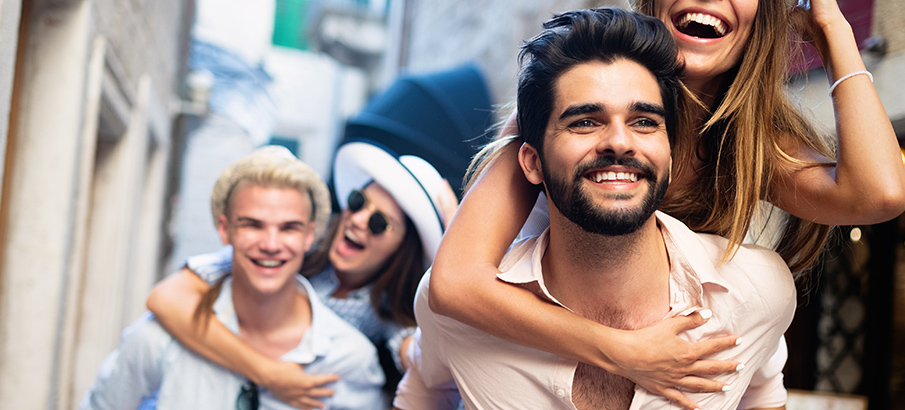 Exploring any new city can be equal parts exciting and nerve-wracking, depending on the kind of information that you have to go along with your trip. You aren't always going to know the best hotels to stay at, the best places to eat or the best ways to get around right off the bat, which is why we went ahead and put this guide together to help travelers figure that out more quickly and easily. The hotel that you pick is often the most important decision you make during your trip planning and should be approached with plenty of research and the right amount of information. There are so many different hotels of all kinds in Salt Lake City, so picking the perfect one among them can sometimes be hard. By putting together this list, we made it that much easier to choose the hotel that's right for you, whether you need a luxury suite or just a place to rest your bags and go exploring. The same can be said somewhat for restaurants! No matter how long you plan on staying in Salt Lake City, you're going to need to eat. Thankfully, the city is full of great places to dine, some even located right inside the SLC airport. No matter what kind of cuisine you're into, you'll likely be able to find something that works for your palate thanks to our helpful list. Getting around Salt Lake City can happen in a few ways, including public transit, taxis, ridesharing and of course, renting a car. The latter is, for most people, the most convenient option. To help facilitate travelers finding the best car rental companies, we put together this list in order to help visitors figure out which company to rent a car from. Luckily, there are some locations that can be found right inside SLC airport for optimum convenience.
Find all the best places to stay, eat and rent cars in Salt Lake City!
The great thing about Salt Lake City is that, despite outside perceptions, it's one of the most vibrant and bustling cities in the country. There is so much to do that travelers can get overwhelmed by all of the choices. It can be tricky to know where to start when it comes to this, for the simple fact that sifting through the useful and not so useful guides is sometimes a hard task. Still, we created a guide that would help travelers from all over the world figure out what's best about the city, so they can get the most experience out of the trip. Whether you plan to stay for just a few days, or a little bit longer, there's plenty of reason why Salt Lake City should be on your bucket list, and live up to all of your expectations once you get here. For lovers of history, try visiting locations such as Natural History Museum of Utah or Pioneer Memorial Museum, where you can learn even more about the city and then some. There are some pretty great locations to learn as well, including Clark Planetarium or Social Hall Heritage Museum, where you can find out even more about the city while you're here. For those interested in the art and culture history of the city and the world beyond, heading to Utah Museum of Contemporary Art is always a great idea. Not only do they house large collections of modern and contemporary works of artists from all over the world, but you can learn even more about what has shaped the local art scene. Speaking of art, Salt Lake City is home to some of the world's most incredible street art. If you head to galleries like 15th Street Gallery or streets like State Street, you'll be able to see the work of some of the most talented street artists in the world, which is always a great thing. Nightlife in Salt Lake City is just as interesting as any other city, and there are tons of great options. If you're into a more relaxed, loungy feel, try spots like Urban Lounge or Campfire Lounge, while heading to Sky SLC will give you a much more upbeat experience and then some! Salt Lake City has some pretty great options for sports fans who are hoping to cheer for the local team by watching their favorite sport. The only major league team, the NBA's Utah Jazz, offer up some of the best opportunities during the basketball season but if that isn't enough, try heading to games to cheer on the Salt Lake Stallions or Stas. It might not be the ideal major league experience, but it's yet another great opportunity to indulge in some serious fandom. Salt Lake City also has some pretty cool tourist attractions that you can not only learn more about the city at but take the perfect photo. Head to locations like the Utah Toggle Zoo or This Is The Place Heritage Park, to learn more about history or art or nature during the course of your trip. Like many cities in the MidWest, there are plenty of great outdoor spaces that will be the perfect blend of metropolitan city center and green space. In warmer months depending on when your trip is, you can head to parks such as Liberty Park on a lovely weekend afternoon. This is even better if you are traveling with a large group! Like many other cities, Salt Lake City is the type of place where you will more than likely find at least one thing you like, so don't hesitate to use our helpful guide in order to find the best the city has to offer. From there, you can create a helpful itinerary that works best for you, so that you're never bored when you're here!