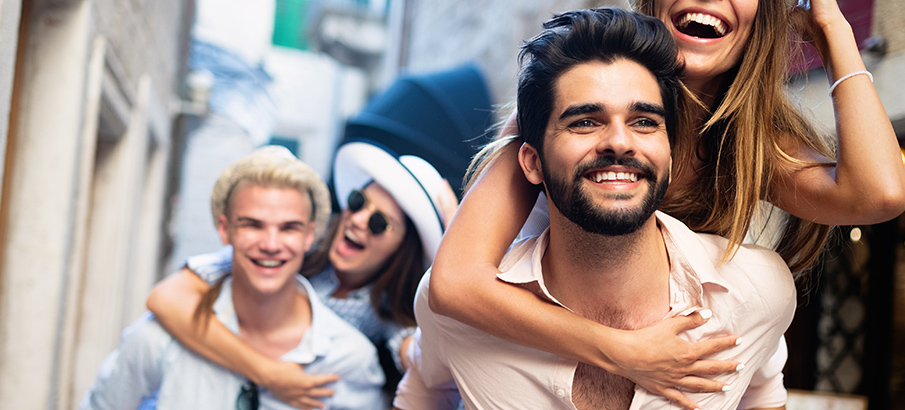 Kahului is an exciting destination that awaits to be discovered. It is commonly known as 'town' and is home to major shopping centers including the Big Boss Retailers and the Queen Ka'ahumanu Shopping Center. The dream town is a place that many locals and visitors come to shop. To see what the town has to offer, check out the list of top Attractions in Kahuluihere. When in Kahului, you will need a good place to stay. You will want to find a place that offers you comfort and convenience at an affordable price. Kahului being a central town in Maui and being home to the Island's International Airport has lots of accommodations and hotels. The numerous choices that are at your disposal may be confusing and time consuming. To save you the trouble, we have researched and come up with a list of the top hotels and accommodations in Kahului. Check the list of the top Hotels and Accommodations near OGG Airport here. When you think of Kahului, think about food! The town has numerous restaurants well distributed and serving all type of cuisines. This way, you will never run out of eating options and even you can try something new. Look at the top OGG Airport Restaurants here. Good transport is what you need if you must see what the dream town has to offer. There is many places that you will want to visit and this can only be possible if you have a reliable means of transport. Lucky for you, Kahului offers you with a wide selection of car rental services that are convenient and affordable. They offer the best rental car deals that you cannot find elsewhere. Most of these rental companies can be found right within the airport making it easy for you to book. They will also offer you last minute deal, so you can relax knowing that you will get your transport needs covered. For the bets OGG Airport Car Rental Services, read here.
Kahului Attractions Accommodations
Whether you are looking for adventure, shopping, sightseeing or culture, you will find all in Maui's Central Valley. Kahului offers its visitors with a variety of things to do and see. Therefore, get ready to enjoy your time while in this town. Your first stop should probably be at the Maui Arts & Cultural Center (MACC). The center holds some of the biggest events in Maui including Made on Maui Festival, the Maui Film Festival, Maui stage shows, concerts, theatre and many others. The venues here include the Castle Theater, Yokouchi Pavilion, A&B Amphitheater and the McCoy Theater. You will also find the Schaefer Gallery here. The gallery displays visual exhibits from various Polynesian Islands, Hawaiian Islands, and other countries. The center has over 20 years as a world class gallery and visual arts center in Hawaii. Explore the Market Street and see what it has to offer. The Market Street is considered as one of the main attractions of the Historic Downtown Wailuku. The Market offers a wide selection of unique shops including pawn shops, antique stores, art galleries, music store and locally owned boutiques among others. The Street also has some excellent dining spots. If you love coffee, make a top at the Wailuku Coffee Company and take a sip of locally grown and roasted coffee. If you are intrigued by stage shows, make sure that you check out the Historic Iao Theater that stages various performances. In addition to the shopping and dining options here, Market Street holds the Wailuku First Fridays. On ever first Friday of the month the local community gathers at Downtown Wailuku for a street party that features family-friendly entertainment, outstanding food vendors, Hawaiian cultural performances, a beer garden, live music and much more. Take part in a guided tour and explore the Maui Tropical Plantation. The Maui Tropical Plantation is a family-friendly stop in Kahului. The plantation is made up of 60 acres of mixed tropical fruits and plants, dining, farm tours, coffee tastings and exploration. The tours offer guests with the chance to learn about the different types of plants grown on the property while sampling fruits and exploring. There is an also a gift shop within the property where you can buy something to take home. There is also a variety of live music concerts throughout the year, dining experience, art events and much more. Whether you are here to explore the magic plantation, or just making a stop for quick coffee, you will sure get a memorable impression of your experience at the plantation. Feel the excitement and thrill of Flyin' the Hawaiian Zipline. Flyin' Hawaiian Ziplines is populate in the island for being the highest, longest and fastest Zipline course in Maui. Flyin' Hawaiian guides will take you across 2.5 miles of breathtaking land to get a coastal and Mountain View of Maui. The Ziplines range from 250 feet to 36 000 feet offering you with much adventure if you dare. The company is also dedicated to conserving the environment and thus offers guests with a chance to plant indigenous trees and flowers along the journey. There is no better way of experiencing the beauty and aloha spirit that makes Hawaii famous! End your tour of Kahuli by exploring the Maui Swaap Meet. This is a Saturday Expo at the Maui Community College that offers huge discounts on island-made crafts, fresh flowers and baked goods. Make sure that you are here earl to get the best goodies and get the time to visit a local farm exhibit. Kahuli has lots to offer to its residents and visitors. To have a full view of what you can do in the dream town, check out our top Kaluhi Attractions and Must Sees here.