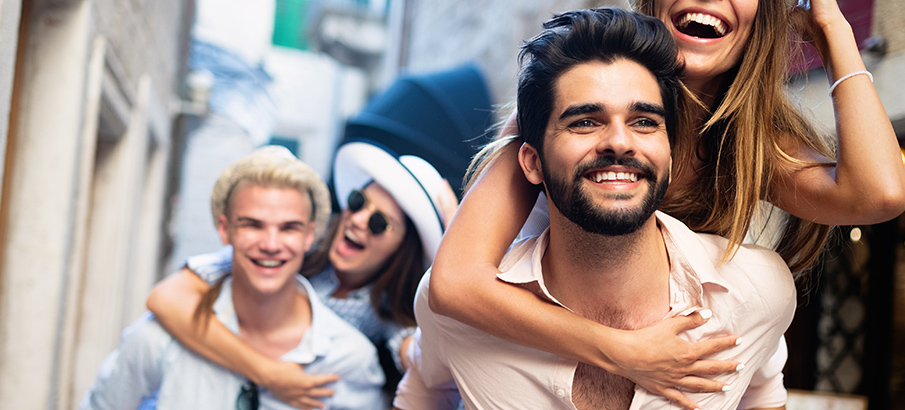 If you've just arrived in New Orleans, via MSY, we officially welcome you into this beautiful city. You can rest assured that you won't be bored one bit for as long as you're here, thanks to the endless attractions the city has to offer year-round. But before you get a-touring, it's essential to work out the three major aspects of any travel experience - accommodation options, dining options, and travel options. With New Orleans, you'll be swimming in plenty with lots to choose from. We took it upon ourselves to identify the best options of each aspect, and we came up with the top 10 for each. Our choice for the best hotel was Best Western Plus New Orleans Airport, but you can see the rest of the list here. For dining options at the airport, we picked as the best. In New Orleans, we picked as our ultimate dining option. You can see all the top 10 dining options here. As regards travel, travelers in New Orleans have a series of choices. We prefer car rental services, and among those, Enterprise Rent A Car's booth at the airport stood out for us. See our complete list of the best ten car rentals at MSY here. With these sorted out, expect a fantastic trip through New Orleans.
Fun Attractions Around Louis Armstrong International Airport
Welcome to NEW ORLEANS! Nothing beats this city and the excitement it gives off. If you've traveled here for an extended vacation or are just wandering around between a layover you didn't see coming, you are in for one crazy ride. New Orleans and its neighbor cities offer the ultimate fun experience, consisting of everything from parks to jazz festivals to swoon-worthy restaurants. The city caters to everyone's tastes, and with a motto as telling as 'Laissez les bon temps rouler/Let the good times roll,' get prepared for the ultimate fun trip whether you're an extrovert or not. There are lots of activities to take part in, places to visit, restaurants to check out. We found a way to summarize them most simply for you below. 1. Visit the French Quarter and Bourbon Street The French Quarter might be the most famous place in New Orleans, judging by the number of visitors it receives each year from all over the world. Bourbon Street, another famous New Orleans location, is found in the French Quarter too. Make sure you check out these two places (and tick them off your bucket list) and take in their 17th-century aura and simple elegance. Bourbon Street is home to many restaurants, cafes and meeting places, so expect a lot of jazz music, celebrities, cool places and Instagramable moments. 2. Check out a park If you prefer aligning with nature, a good visit to New Orleans' parks might do you well. City Park on Palm Drive is a real treat, with its 1500 acres of land and over 200 oak trees. It's also home to Botanical Gardens and the Museum of Modern Art. If you want more, the Presbytere Museum and the Cabildo Museum in Jackson Square are wonderful recommendations. 3. See Lafayette Cemetery Remember that cemetery scene in Anne Rice's 1994 movie adaptation of Interview with the Vampire? That is the Lafayette Cemetery in New Orleans, doomed ever since then to be a tourist hotspot. Check it out and see if you feel anything. You never know what could happen. 4. Attend a festival New Orleans' festivals are the stuff of legend. The city hosts festivals and events that go on for weeks and weeks, which goes to show how fun they are. Jet in for Mardi Gras and join hundreds of faithful; it runs between February 3 and March 9), or you can check out another famous, always star-studded festival, New Orleans' Jazz Fest. If you prefer a more grounded event though, how about the championship sporting event of the season, the Sugar Bowl? It takes place at the Superdome stadium, so you'll get to see that first. And if you want more, wait for the Louisiana Black Heritage Festival. You'll love it. 5. Get blown away by St Jackson Square For this activity, taking a walking tour is the ideal strategy. This is also a good activity if you're interested in architecture. St Jackson Square is home to St Louis Cathedral, a wonder of architecture, and two fascinating museums, the Presbytere, and the Cabildo. Access to all three is easy too, so have a great time. 6. Take a Tour on Foot Some of New Orleans' best attractions are distanced away from each other, so you'll automatically be tempted to use a rail car or a bus. For some attractions, however, we recommend taking a walk on foot for the best experience. Remember to carry a map along for reference. Some of the attractions we recommend include the Garden District, famous for its sprawling old mansions and weeping willows, the Destrehan Plantation in Destrehan and New Orleans' open-air market, all bright with fruit and harvest. 7. Catch A Musical Revue If you care for a good musical review or play adaptation, check out the Rivertown Theaters for Performing Arts in nearby Kenner for a good evening. 8. Visit a famous restaurant or bar When a bar or restaurant survives for decades, it adds character to a location. The same is true for New Orleans' mainstays, including Pat O'Brien's Bar on St Peter Street in the French Quarter, Arnaud's on Bienville Street, La Provence in Big Branch and Dooky Chase, known for its Creole cuisine. Don't forget Camellia Grill on Carrolton Street, another wonderful location. 10. Getting Around Once you're settled into New Orleans, you will need to get around from A to B. The city offers a series of options, including public buses, rail cars, and trains. A rail car daily passes by in less than $5, so it's a smart investment, especially if you intend to jump on and off. If you prefer to travel privately; however, you can always get a rental car from any of the major car rental service providers around MSY, including Hertz, Alamo, Enterprise, and Avis. Most have offices all over the city too.