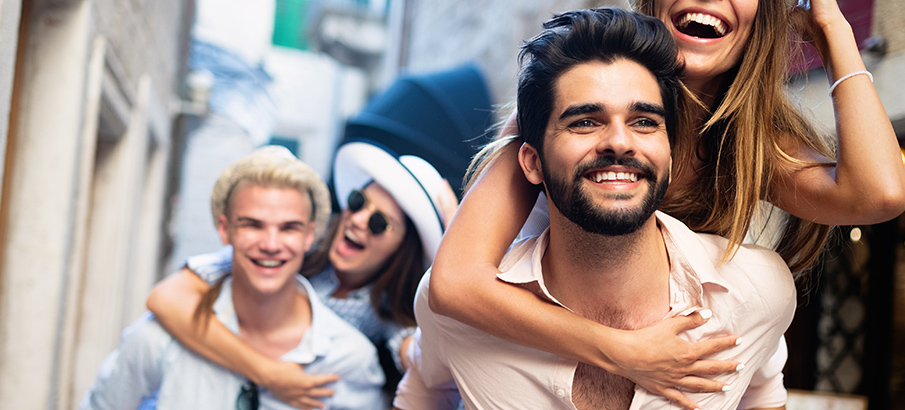 Milwaukee may not be as popular a destination as some of North America's most popular, but it receives millions of visitors annually. The secret is in the city's countless natural and historically significant attractions, in addition to its hospitality and affordability as a vacation destination. For travelers about to descend on the city, there are three major aspects you must sort out first: accommodation, travel and dining. Those are very important, as they define your trip. Milwaukee is home to hundreds of accommodation options, which is a big plus for any traveler. Making a quick choice may prove to be hard, so we created a list of the best ten hotels around and near General Mitchell International Airport that you should consider. Our top pick is Best Western Plus Milwaukee Airport Hotel & Conference Center on Howell Avenue, but you can see the whole list HERE!. As regards dining, Milwaukee's restaurants continue to wow both residents and tourists alike with their charm and sprawling menus. Right from the airport, on arrival, you will find fun options like Miller Brewhouse and Northpoint Custard. We drew up a list of the best restaurants around and near General Mitchell International Airport, and we found Oakland Gyros Restaurant on Oakland Avenue to be the top choice. See the whole list HERE!. When you get to the airport, you can choose to get a rental car, a cab, an Uber or even a limo should you feel like it. For those that prefer a rental car, we drew up a list of the ten best car rentals at and near General Mitchell International Airport. You can see the whole list HERE!.
General Mitchell International Airport's best and nearest attractions.
Milwaukee's home to more than 500 attractions and most of them are cheap or free to visit. There's something for everyone. And there's something for every kind of traveler, whether in groups or as individuals. To start, we recommend that travelers start by playing ping pong at the airport on arrival. It's a wonderful option if you're waiting to pick up someone, but also an excellent way to erase the jet lag after arrival. And while still at the airport, why not take some of its best restaurants? Northpoint Custard and Miller Brewhouse (has 155 years of brewing history) are two great, affordable options. You can discover the rest on the airport's official website. On the way to the city, you can stop by the Harley Davidson Museum. If you've ever fancied seeing the rarest, most expensive motorcycle spare parts from the famous brand, this is the place to go. Tours are conducted daily, and they aren't too expensive. If you still feel like more tours after that, how about you take a personal trip of the Historic Third Ward, one of the city's most significant landmarks? You'll see the architecture and the historical feel the streets give off the moment you arrive. The Mitchell Gallery of Flight isn't too far away from the airport, and it's unlike any other. With memorabilia and artifacts from both World Wars, you'll find yourself drawn in and transported. While in Milwaukee, how about a visit to the Milwaukee County Zoo? There are more than 100 animal species conserved in there, and the entrance isn't too expensive. Also, in the spirit of outdoor adventures, how about a visit to Milwaukee's best parks, Humboldt Park and Grant Park? You can even do your yoga from there. If you still have a few hours on your touring schedule, you can also check out the Basilica of St Josaphat downtown, one of the most astounding buildings in the city, and then proceed to with a tour of The Original Cheesecake Factory. The PGA Tour Store is another popular attraction, especially if you're a fan of the PGA. If you like to indulge in the arts, the Pabst Theater is worth checking out; it always has a production or two scheduled. You might also check out the South Milwaukee Performing Arts Center, which still has a year-long program of popular productions. If you're a fan of market walks and public markets, the Milwaukee Public Market is an excellent way to start the day, shopping and taking in the sun. And in the spirit of shopping, how about you check out Brooks Brothers, one of the city's most recognizable menswear brands? As it dusks up, there's no better way to unwind than by dancing off the day's dust at some of the city's most prominent bars, including Blackbird Bar, Bryant's Cocktail Lounge, Dock 18 and Sugar Maple. Remember to check out their websites to know their requirements before checking in. If you're a beer enthusiast, it will be a crime if you do not visit some of Milwaukee's many breweries. There's the Milwaukee Brewing Company, whose facilities you can tour, the Great Lake Distillery and the Pedal Tavern when you'll travel and indulge. You can even go on the Fun Beer Tours Milwaukee, which is super fun, judging by former participants' reviews. After getting to your hotel and settling, you will want to get from place to place. If you've already hired a rental car and are staying at an airport hotel with free parking, that's all well and good. If you don't have a car, you can always rent one from where you are. Just check for any nearby car rental service provider offices and check them out. A rented car should make your travel more comfortable, especially if you intend to drop by a few places on your timetable. If you want to take a few tours around the city, or go shopping, the city's public transport system should do just fine. You can always hail a cab too if you can afford it.