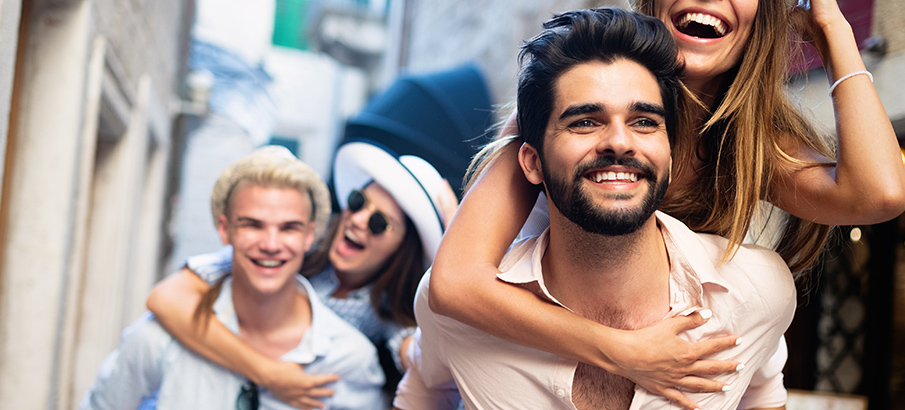 Kansas City is such a gem, especially when it comes to the number of fun attractions it has stored up. If you intend to come visit any time soon, whether for a short business trip or a long vacation, know that you will be tempted to check them out, and you will have no end of options. But first, you need to confirm the essentials of your trip, including the accommodation, travel and dining options once you get to Kansas City. The city offers a variety of accommodation, dining and travel options, so we helped you identify the 10 best of each that you can choose from. Kansas City might be home to over 500 hotels but only Townplace Suites by Marriott stood for us, thanks to its affordable yet well-though service. We listed 9 other top hotels HERE!. As for dining options, Scott's Kitchen stood out for us for its service, menu and location. The other top restaurants around MCI are listed HERE!. We identified National Car Rental as the top car rental service provider at MCI, but you can peruse the whole list HERE!.
Fun Nearby Attractions Around OAK for Layovers and Tourists.
If you intend to pass through Kansas City or stay by for a few weeks, you're in luck. And if you're wondering how to make use of the hours between your MCI airport layover, this is an easy solution. We're talking about Kansas City's fun attractions, some of which are so close to the airport that you can check them out right before taking a flight. It's attractions like these that draw millions of tourists to the City of Fountains every year. The trouble with all these attractions is that they can prove overwhelming, so we took it upon ourselves to identify some of the top attractions you shouldn't miss out below. 1. Visit a museum If there's one thing Kansas City is known for, it's the artsy scene on display thanks to all the museums the city has. Kansas City alone is home to over more than 10 museums, so if you're a huge fan of this pastime, you're in luck. We recommend that you start with the National World War 1 Memorial Museum, noted for its modern glass-based design and its factual exhibitions. The Nelson Atkins Museum of Modern Art is a gem of its own, being home to one of the biggest and most valuable art collections in the United States. It's also a wonderfully designed building, so fans of architecture will have a field day exploring it. The Kemper Museum of Contemporary Art is another regular fixture on the art scene in Kansas City scene and is known for its impressive exhibits. You will also love the National Museum of Toys and Miniatures, the first and only one of its kind in the state and country. It's home to hundreds of beautiful miniature toys collected from all over the world, most of which are rare and highly valuable. If you have no trouble dealing with a little history, the Negro Leagues Baseball Museum, with its exhibits on the history of black baseball, is a perfect place to learn and visit. Complete your museum tour with a final stroll through both the Arabian Steamboat Museum, known for its collection of valuables from a sunken ship of the same name, and the American Jazz Museum. 2. Take a tour of Kansas City's famous Fountains Assuming you didn't know, Kansas City is known more countrywide for its fountains than for anything else. Much like with museums, the city is home to more than 20 fountains, spread out all over the city. Start your tour with the Neptune Fountain near the Country Club Plaza and finalize it at the J C Nichols Memorial Fountain. You can always go on a prepackaged Kansas City Fountains Tour instead too. 3. Visit the Union Station One of Kansas City's most venerable tourist attractions is Union Station, parts of which are now out of service and in use as shops and for exhibits. There are a couple of memorabilia shops you can check out too. 4. Visit the Sea life Aquarium The Sea Life Aquarium is perfect if you're traveling with kids; the aquatic life on display is always such a draw for them. 5. Science City Speaking of kids, one of the best places to take them is Science City, whether their attention and innovativeness is bound to be tested and tried (the fun way). The center holds several science exhibitions for kids in addition to fun activities, including reading a weather forecast. 6. Visit a park If you prefer the quiet outdoors, how about strolls in Kansas City's many parks? You can start with the Loose Park and its Rose Garden and ponds, all perfect places for stopping time and unwinding. Mill Creek Park is another wonderful choice. 7. The Kansas City Zoo If you're still in the mood for the outdoors, why not spend a few hours with all kinds of animals at the Kansas City Zoo? It's a popular hangout place, especially for families with kids. 8. Visit the Harley-Davidson Factory This factory is wonderfully close to the airport, so it's perfect for a layover-caused excursion. Tours are free, so go by and see how the famous motorbikes are made. 9. Go shopping at the Country Club Plaza If you haven't already splurged your whole budget on tours, go spend a little at the Country Club Plaza, the Spanish architecture mall that's always been Kansas City's top shopping center. Good thing it's not too far from most hotels. 10. Visit a water park Worlds of Fun Amusement Park is perfect for both adults and children, as is Schlitterbahn Waterpark located in the Kansas City neighborhood of Kansas.