Top Quality Restaurants Near LaGuardia Airport and New York City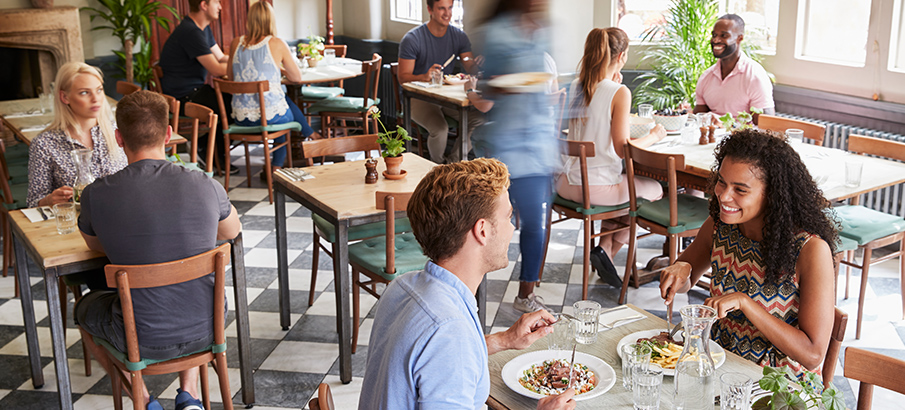 Food in and around LaGuardia is something that must be experienced. Just like in the rest of the New York City area, the options are so varied, there is something for everyone to love. With Manhattan just a short cab ride away, the number of options is staggering and selecting just one or a few is something of a challenge.
10 Columbus Cir, New York City, NY 10019-1158
This Thomas Keller bakery and cafe is one of the best in a city filled with options. Bouchon has been around for a few years and offers some of the finest options for eating right by Central Park inside of a mall that offers all of life's luxuries. The seating arrangement is simple and the menu looks deceptively so. If you are on a budget or in a hurry, try having dessert only and seeing what a high quality kitchen can offer.
Central Food Court, Lower Level, Flushing, NY 11371
Located inside of LaGuardia Airport, at the Central Food Court, Villa Italian Kitchen is a nice spot to spent a bit of time and eat some great Italian food right there between flights when time is of the essence. You can grab something to go or eat in the food court, giving options for layovers of a few hours or a few minutes. Make you meal on the plane better than everyone else's that didn't opt to eat at Villa Italian Kitchen.
3512 Ditmars Blvd, Astoria, NY 11105-2107
This Australian eatery located in Astoria offers fun dishes that include information for allergens right there on the menu, something many will find more than helpful. See this restaurant and try their food to see what cooking with a purpose and keeping the world in mind can taste like. Try a taste of down under or get a reminder of your vacation right there in Astoria.
LaGuardia Airport, Terminal C, Flushing, NY 11371
A great stop for waiting at LaGuardia's Terminal C to stop by and get a breakfast or pastry at almost any time of day so that you can have what you need no matter when you land or need to switch flights. It's a great place for high quality carbs on the go and is a fantastic New York staple. Grab a pastry to go on your way to your flight so that you can have a great tasty breakfast with your inflight coffee.
7916 21st Ave, East Elmhurst, NY 11370-1332
A pizzeria right there near the airport that is more than worth leaving the airport between two flights, but a short cab ride from the airport and you're there, having some of the best pizza in the area in an atmosphere that is welcoming and perfect for a quick date or relaxing afternoon. Giving the place a try will make you hope for something this good right outside the airport in all cities you travel to.
9301 Astoria Blvd, East Elmhurst, NY 11369-1532
Open late at night, this old school eatery offers large portions easy to share and a diner atmosphere that will make you feel like you have stepped into the past. The food and service are both great and will make you want to come back again and again.
1133 Broadway, 26th Street, New York City, NY 10010-7903
Near some of the most fun locations in the area, this restaurant is worth taking the shuttle from the airport to Manhattan just to try their food and drinks. With a menu that adapts to seasonal offerings, try one of the daily specials with a drink from the bar match carefully by their bartender and see where a few hours can take your taste buds.
3812 Prince St, Flushing, NY 11354-4430
The best place to find the best soup dumplings in the state and possibly the North East. Their menu has plenty other worthy options but these are the main reason to get stop by on the way to the airport. Their dim sum and ding tai fung make this restaurant one of the those unavoidable places that must be tried to be believed.
8315 Northern Blvd, Jackson Heights, NY 11372-1459
When stopping in Jackson Heights, Queens on the way to the airport, stopping by this restaurant that serves French, Italian, and Spanish food in a relaxing, friendly atmosphere is a great choice to relax before a long flight or on the way back from a distant land. The vegetarian options are tasty and lets those who prefer their meal to be meatless enjoy the same quality of food as everyone else.
60 East 65th Street, New York City, NY 10065-7056
The tasting menu at Daniel is something that will bring you back each time you are in town, but if you want something a bit different try the wagyu beef or one of the vegan options. This French restaurants is also a great place to stop by for dessert only with a great selection including petits fours, cakes, and many more options to keep a sweet tooth happy.
With so many food options in and around LaGuardia, try some of our selections for a tasty experience.