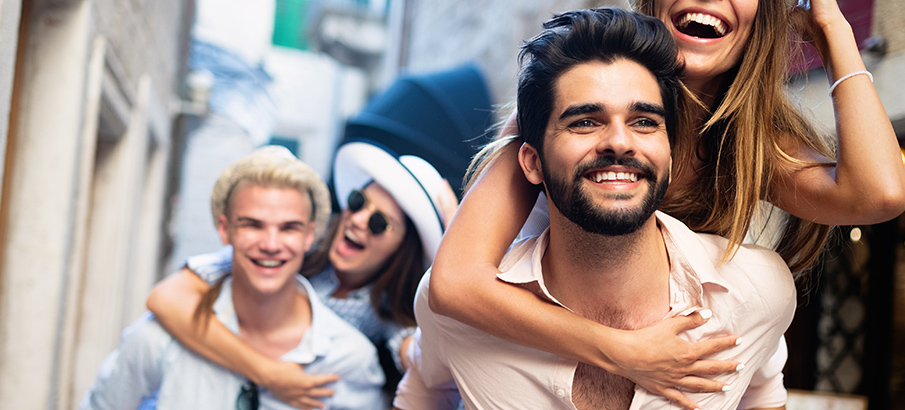 LaGuardia, one of the gateways to New York City, one of the best cities in the world for entertainment, learning, and business. As you can see on our well researched blog, there is so much to do in the Big Apple, you could spend a lifetime here and never run out of things to do or see. Also, there are so many great places to stay and eat, great places to rent cars, the place will feel like heaven for any traveler. Getting a room at any hotel in town may not be the best choice, but with our selected options here, you can book safely and be sure that you will get a safe, clean, and comfortable room in quality hotels. These include Ibis Styles New York Laguardia Airport, a cool place that is tons of fun and just by the airport so easy to travel to and from for late or early flight, and the Hampton Inn New York - LaGuardia Airport, a more family oriented location with large rooms, welcoming common areas, and service that has come to be expected from the chain. Other amazing options are available near the airport and all over the city, the trick is to simply check them out and decide which is best for you. If you are coming to the city for a trip that will include some time outside of the city, you will most likely need a car. While the Hamptons and places like Giant Stadium are driving distance, taking public transport to those locations is not always easy or cheap, so a car can be the best solution here. Depending on your needs and where you are going, you might want to get a lower price, reliable car like the ones found at Avis Car Rental or Hertz or any of the other car rental companies in the airport's area. If the aforementioned Hamptons are your daytrip destination, you may want to splurge and get a nicer car that will impress the Joneses as they say. With options like Carefree Exotic Car Rentals and Cloud 9 Exotics, you can get a sleek Mercedes-Benz or an impressive Porsche for a bit more than regular rentals, but still affordable for a special occasion. If you decide to stay near the hotel or the city, you can choose from so many restaurants including fine dining, fast food, take out, and airport food court. With NYC having thousands of options, finding the right one can be almost a nightmare and some opt to go for the familiar instead of the unusual. Here in this city, do yourself a favor and try something super local and super tasty. For example La Pecora Bianca near The Strand is a modern Italian restaurant that serves dishes that make visitors want to come back to city just to eat them again. The menu being one that changes with the seasons, ask the waitstaff for their selection or what is newest and go for that for a new thing to try. If you are more about classic Italian dishes, check out some of the ones on their menu as their chef is truly talented. If you are more in the mood for classic american grub, check out one of the many diners such as the Buccaneer Diner where you can get something to satisfy your hunger and taste for the retro. If neither of these are what you are looking for and you are on the go, check out one of the locations for Au bon pain where you can get a quick breakfast, pastries, and great coffee in many locations throughout the city and in LaGuardia airport itself. Those are but a few of so many, many options and should visited while an openness should be kept for trying random places around the city. Our guide here is one that is but scratching the surface of what NYC has to offer and LaGuardia airport is so close, seeing NYC and its boroughs.
The Best Hotels, Food, and Car Rentals Near LaGuardia Airport
New York, the city that never sleeps, the city with 3 airports serving it, 1 port, 2 train stations, 1 gigantic bus depot, so many people coming in and out of town on any given day that there is literally something for everyone. Arriving through LaGuardia is a great choice as it gives easy access to Astoria, Queens, Brooklyn, Manhattan, and the fun stuff right outside of the city. That being said, you can do so much in the city that you won't know where to start. In the city that never sleeps, you can see museums that are unique and fascinating like the Guggenheim and the Natural History Museum, where you can see incredible work of arts and learn about the history of the world. For a better experience, try pairing a large museum like MOMA with a small gallery in SoHo. To feel like a local, take the subway and go from place to place seeing some of the city and a ton of its people. Going from Long Island City where there are interesting neighborhoods and filming locations to Brooklyn where you can see a movie in a 21+ movie theater at the Alamo Drafthouse and not be disturbed by phones or children, then go back towards Time Squares where you can get souvenirs, have a drink, and go see a play or musical nearby on 42nd Street or at the St. James. A random ticket to a random play could be the best evening of your trip! Never to be outdone, the Statue of Liberty is a must see, for a bit of history try Ellis Island, and for some outrageous shopping with some of the best customer service in the world stop by 5th Avenue, Madison, or even St. Mark's Place if that is more your speed. Before going home, make sure you check out where the locals go, ask a local, ask a hotel employee, waitstaff, etc, everyone has their favorite spots they just want the world to know about.