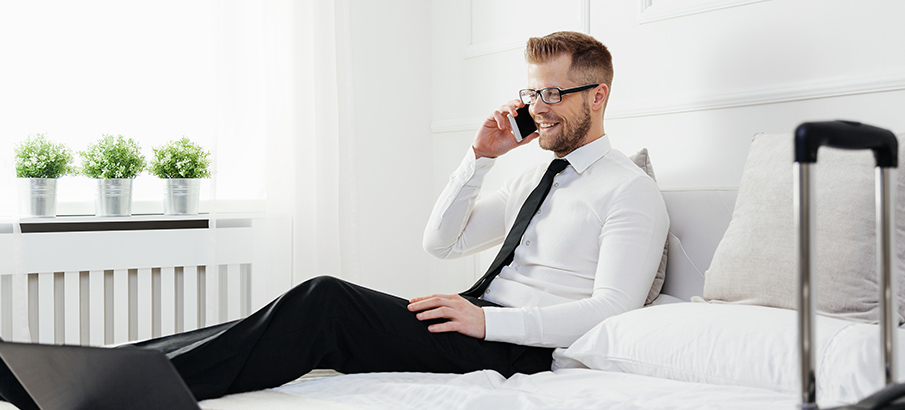 While in the New York City area, some of the best places to stay for a night or more are near LaGuardia airport so that flights and other activities can be easily accessible.
10033 Ditmars Blvd, East Elmhurst, NY 11369-1325
This cool hotel with a fun decor is only steps from the airport is one of those few original hotels in the New York City area that offers European style and a great service while keeping things clean and comfortable. It's a great place for a girls' weekend or a few days of self-care away from everything after a few meetings in the city.
10404 Ditmars Blvd, East Elmhurst, NY 11369-1665
The type of quality with a touch of luxury that can be expected from Plaza Hotels with the proximity to LaGuardia Airport making it the best spot to stop by for one night between flights or just to stay for a quick jaunt to New York City or the area. The hotel is highly rated and offers all the great services that come to be expected with the name.
13521 37th Ave, Flushing, NY 11354-4119
Simple and welcoming, the Asiatic Hotel in Flushing is a great place to spend the night or a few while in town as it's close to the airport and offers comfort and simplicity, something that is often under-rated. The hotel has a free Wi-Fi and free breakfast making it a great place for budget-minded travelers and will help any visitor save a few dollars.
10240 Ditmars Blvd, East Elmhurst, NY 11369-1328
Near the airport and CitiField, Hampton Inn New York - LaGuardia Airport is a fantastic choice for those attending events or games at CitiField or just wanting to stay in East Elmhurst for their visit to the area. Being one of the rare few hotels with free parking in the area, it's greatly worth checking out if driving into the city or getting a rental car.
2345 83rd St, East Elmhurst, NY 11370-1630
This recently remodeled Comfort Inn is like a brand new yet familiar place as it's somewhere one can be comfortable and feel at home while offering the fun of a new hotel. Comfort Inn hotels are well-known for their low prices while keeping a good quality of service and this location is no different. This location offers what any traveler comes to expect in New York City but at a better price and closer to the airport.
11215 Northern Blvd, Corona, NY 11368
This hotel not only is well-priced, it has one of the highest possible ratings online for service and quality with almost perfect grade averages across the board and plenty of customer showing their love for them and their staff. This beloved location is one that is practical, easily accessible, and won't make too big od a dent in the budget., making it the perfect location to start any stay in the city or any visit to the area.
2007 127th St, Flushing, NY 11356-2321
Modern and classy, the Hotel de Point has a roof deck that needs to be seen and enjoyed for its amazing views and fantastic service. The employees at the hotel are always ready to go the extra mile for their customers from answering questions to setting up romantic stays. The Hotel de Point is a great place to have a special weekend or a night in town on your own, with a romantic partner, or as a group.
13707 Northern Blvd, Flushing, NY 11354-4116
A classic in the Lexington area with simple decor and a bit of a retro vibe, the Marco LaGuardia is another highly rated option in the LGA area with a fun vibe and a lot to offer. The hotel is well-priced and it gives every person who stays there a great experience from check-in to check-out. The customer service is above par and the comfort is of the highest level.
13772 Northern Blvd, Flushing, NY 11354-4122
This completely non-smoking hotel is perfect for families and those sensitive to smoke or smells as it offers a cleaner air than most environment and a way to avoid all smoke annoyance. The rooftop bar is a great addition to an already good experience and is worth checking it out all of its own. The service is also higher than average leaving travelers more than happy with their experience in this budget-friendly hotel.
13342 39th Ave, Flushing, NY 11354-4515
Near the airport, with a great view, and easy access to amazing food, Mets Stadium, and so much more, the Hyatt Place Flushing/LaGuardia is a great hub to start and end the day in the Flushing area. They have so much to offer between their free shuttle, free breakfast, large rooms, and the fun neighborhood they are in, that any traveler should find something to make them happy at the Hyatt Place.
Close to LaGuardia airport, filled with opportunity, try one of these hotels.