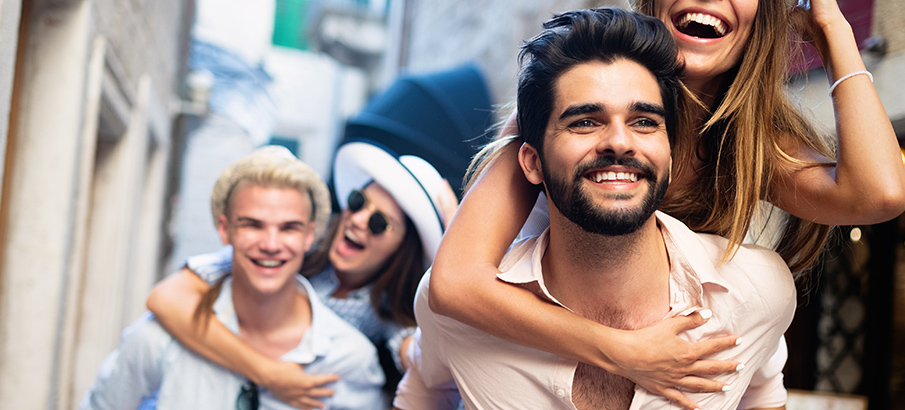 If you haven't been to Indianapolis before, there's never been a better time to visit. The city continues to grow in leaps and bounds, which has been a trigger for countless attractions everywhere. Of course, Indianapolis is already famous for its motor speedway racing and the Indy500, but if you're coming to stay for a while, there's a ton of other activities, places, and events for you to check out. But first, it's essential that you settle the three main aspects of travel, i.e., accommodation, dining options, and travel plans. As regards accommodation, Indianapolis is no different from any other state, so there's plenty of hotels to choose from once you get here. We did our research and came up with the ten best hotels you should consider checking in after arrival. Our top pick was Country Inn & Suites by Radisson, Indianapolis Airport South, but you can see the whole list HERE!. As for dining options, you may already have the hunch that Indianapolis is a dining mecca. That's true as a fact, and we made sure you know the ten best dining options in the city. Our top pick was Cafe Patachou, located right at the airport, but you can still see the list HERE!. And when it comes to transportation, there's everything starting from buses, trains, bikes, and limos once you land at IND, but if you prefer to use a rental car like most travelers, we have a list of the 10 best car rental service providers around the airport, topped by National Car Rental's IND airport outpost. You can see the whole list HERE!.
Fun Nearby Attractions Around IND for Layovers and Tourists.
Indianapolis is a traveler's paradise. It's filled with attractions everywhere you look, something for everyone, which explains the hundreds of tourists that descend on the city every year. And the fact that these visitors are just as many during every month of the year goes to show that there is something whatever time of the year too, which is a huge plus for travelers. And even though many people travel directly to Indiana's biggest city for recreations and attractions, many travelers only get to stop by Indianapolis when they're stuck in a layover, or when just passing through the state. The good bit is that no matter the circumstance, there is still something for everyone, right from the nearby attractions around Indianapolis International Airport to those located right in the middle of the city. Below we highlight a few of the very best you ought to check out. Hanging at the airport? How about you start with the Enroute Spa, located directly at the airport? A massage is easily the best, most natural thing to do around the airport during a layover, and it's also not too expensive. You can also check out one of the many dining and brewery options around the airport, starting with IND favorites such as 96 Steakburger, Granite City Food & Brewery or Harry & Izzy's. Champs Americans and Cafe Patachon are two other favorites at the airport you can try. Remember to check out the prices and menu before you arrive, if you can, and to book a table. If you prefer to eat away from the airport, head along to Indianapolis's bustling streets only 30 minutes away and get yourself a meal at some of the city's most beautiful and most historic hotels, including The Library Restaurant and Pub, Burger Theory over at the Holiday Inn Hotel or Stone Creek Restaurant in Plainfield. If you're staying longer in Indianapolis, how about walking in the region's abundant nature? The best way is to visit some of Indianapolis's best parks, including Eagle Creek Park, White River State Park, and Southwestway Park. All the parks are safe and perfect for jogging, exercise, yoga, meditation, etc. If you love reading, there are lots of places to learn from without disturbance too. And you'll also enjoy the Wayne Branch Library, with all its historic books and its marvelous architecture. For an even more thrill-filled afternoon with friends or family, how about the Skyzone Indoor Trampoline Park in Plainfield? It's already one of the highest rated attractions in all of Indianapolis, and kids sure do love it. Plus, it's quite safe and really, fun. The Western Bowling Center is another excellent choice for a fun time activity for individuals or the whole family, so consider it. You can also consider spending one afternoon outdoors with the Active Indy Tours, which should see you visit some of the city's best highlights. But if you prefer to see these highlights alone, go right ahead. And while you're at it, start with the Eagle Creek Trail, which passes through Eagle Creek Park, spice it up with a tour of the Indianapolis Motor Speedway Museum and a tour of the magnificent Winding River Golf Course, and complete it with the Bad Axe Throwing event. As for the artsy folks, catch a play or musical at the Indiana Repertory Theater or take your mind on a tour of its excesses and abilities with the Mind Tripping Show right in Indianapolis, only less than 10 miles away from the airport. You might also indulge in a little shopping if you're staying longer in the city, so be sure to check out The Shops at Perry Crossing for all your shopping, cinema and dining needs. A few things you mustn't leave Indianapolis without doing: visiting the Victory Field baseball stadium, enjoying the HandleBar Indy and taking part in one of the city's many Escape Room Experiences. They're nearly the city's trademark, and your vacation won't be complete without them.