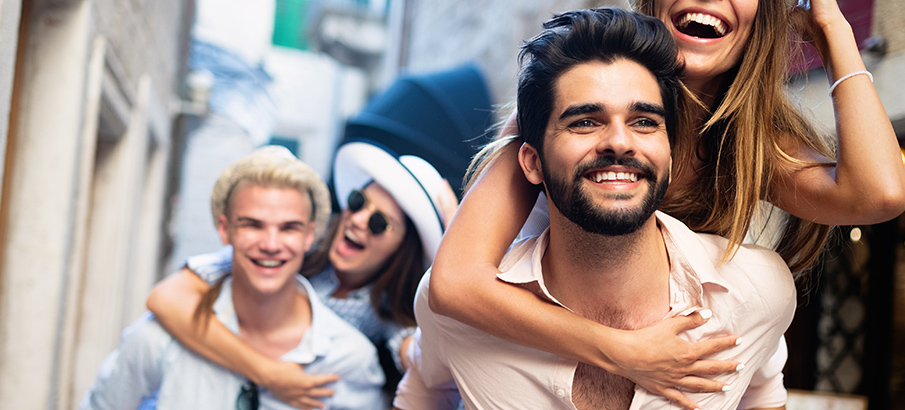 There are lots of things that you can do and see in Houston. Starting from right at the William P Hobby Airport, you can find interesting activities to take part in. If you have the time, you can move further to the city for more fun . Whichever way you choose to do it, you will definitely love what this diverse city has to offer. To have a better view of the top HOU attractions, read here. Finding a hotel to stay in during your time in the city can pose a major challenge and can take up much of your time. Houston is a busy city, a home to thousands and receives millions of visitors every year. However, you are guaranteed of quality accommodations. We have listed top Houston nearby hotels to help you with the search. Get an insight to the best hotels near HOU airport here. Houston is well known for top restaurants and great southern cuisine. Whether you want a taste of the local delicacies of just want to take a bite on burgers and shakes, you will find it all here. Regardless of what you want or you are wondering what your kids will eat while here, you can rest assured that you will have something. There are restaurants that serve kids menu so your little champs will be covered. Check out our list of top restaurants near William P Hobby airport here. When visiting Houston, it is obvious that you want to have the best experience. The city offers good driving options so you can relax knowing that you can get to where you want comfortably and conveniently. You will be more relieved to know that you can book one of the best Houston nearby car rental. The rentals offer amazing deals and even have the last minute deal as well. Find the list of the top 10 nearby car rentals here!.
Houston Attractions & Accommodations
If you want to enjoy the best the city has to offered, you might want to consider taking a City Pass. The CityPass offers you reduced prices on some of the top attractions in the city. With a $59 CityPass, you get to see the Space Center, Houston Museum of Natural Science, Downtown Aquarium, Houston Zoo and Kemah Broadwalk. Houston City is known for its space and science contribution. It is the home to NASA's Johnson Space Center. The city has numerous industries and has been rated as a global city. According the 2010 census, Houston is the fourth largest city in the country. The city is an industrial hub with industries ranging from energy, manufacturing, aeronautics, transportation and is a leader in health care sector. All these have provided both residents and tourists with plenty if employment opportunities and educational assets. If you are looking for Ideal place to take your entire family, the Kemah Boardwalk is the place. There are restaurants, bars and nighttime walks along the marina to keep adults entertained. For the children, there are waterparks and amusement rides the whole day. Visitors also get the opportunity to get up close and personal with stingrays, and also feed the sea creatures. Embark on a prehistoric safari that includes the story of human evolution by checking into the Houston Museum of Natural Science. You will the chance of viewing some of the most amazing crystalized mineral specimens including the Alma Queen. Also you will get a glimpse of Egyptian life including hundreds of artifacts including three mummies. The museum offers you with the chance to explore Africa without ever leaving Houston. The Houston Zoo is listed in the Parents Magazine as one of the top ten zoos in the country. The Zoo stands on 55-acre land and is located 13 miles from the airport. The zoo is a home to over 6 000 exotic animals from more than 800 species. The zoo also features species from Africa including chimps, rhinos, giraffes and other African species. Grab your favorite sports team jersey and head to Houston for professional football, basketball, baseball and soccer games. Houston is home to Minute Maid Park, BBVA Compass Stadium, Reliant Astrodome, and Toyota Center. Many sports enthusiasts flock to the city to see the teams play their game. If you are into college sports, Houston is known for five prominent teams. There are also minor leagues around town that you can watch too. The city also host numerous annual sports themed events. Downtown Houston is the place to visit if performance arts thrill you. The Theatre District offers a performance extravaganza that spans 17 blocks housing performance art organizations, plazas and movies theatres as well as galleries. Houston has a rich and culturally diverse community that offers a wide variety of art museums and live performances. The center houses some firms that are globally recognized for their artistic contributions: The Alley Theatre, Houston Ballet, and The Houston Grand Opera. You can choose from any of these houses and watch the latest performance or catch some old time favorite classic. The choice is yours. If food is in your mind and you want to taste something different, why not try the Mahatma Gandhi District? This is an area that is highly populated by Pakistani and Indian residents and entrepreneurs. It is also home to some of the finest restaurants in the city. It is also has a large market that specializes in the sale of jewelry and traditional dresses in addition to the authentic Pakistani and Indian cuisine. It offers you with a chance to experience two of Asia's most prominent cultures right in the heart of Houston. If you are looking for a truly memorable experience, make an effort to visit the Sam Houston Race Park. This is a horse racing track that hosts both American Quarter and Thoroughbred Horse Racing each year. The minimum age required to place bets is 21 years. If you are here with your family, kids aged below 12 years are admitted for free. There are lots of activities that you can engage in when in Houston. This is not an exclusive list but a highlight of some of the activities we feel you shouldn't miss out on. For more Houston's must see and top attractions visit this page.