Top Fort Lauderdale-Hollywood International Airport Nearby Attractions and Accommodations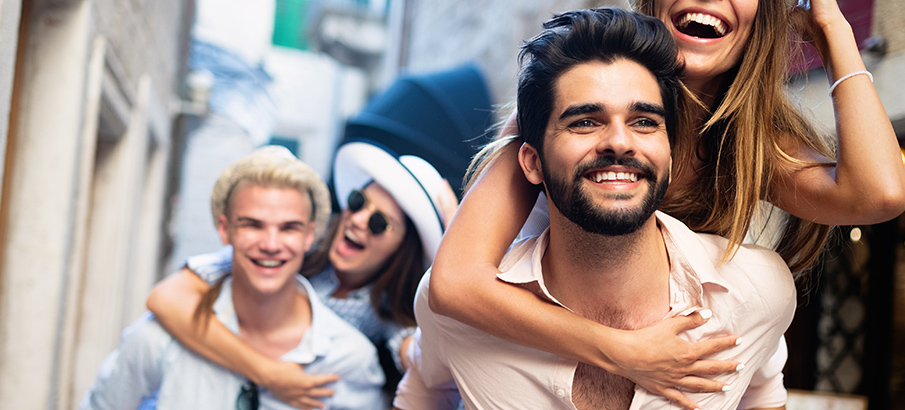 Fort Lauderdale-Hollywood International Airport may not seem to be the most evident location for vacation or business travel, but with great deals and beautiful beaches on top of a big cruise port and being just a few hours' drive from all of the theme parks in the state, FLL is a fantastic location to go relax or pair work with fun. To make your trip as fun as possible and as stress-free as can be, check out our here guide with suggestions for everything from hotels to car rentals to restaurants and activities. When trying to select a hotel, check out our list of 10 of the most interesting hotels in the area including the Margaritaville Resort for a themed resort with vacation and relaxation as the main points of interest, the Seminole Hard Rock hotel for a rock star stay in town, or the Snooze hotel where everything is conducive to perfectly restful sleep. The hotels presented in this list have been researched and weighted against other hotels in the area for best quality, most fun, and best bang for your buck aspect. The prices range and vary greatly to have something to offer to all budgets and type of travelers. Being that they all are in the Fort Lauderdale-Hollywood area, none of them are very far from the beach with some even having direct access to beach. If you grow tired of the beach, these hotels also offer bars, restaurants, pools, and even a lazy river here and there. While stay in town or nearby, you will want to eat and eat quality, tasty, well prepared, local food preferably. Part of our guide is a selection of restaurants right in the airport or around town. The options have endless seafood dishes available at a bunch of different locations, from oysters to lobster to crab cakes, the local seafood is always fresh and always ready for you to eat it! Some of the best places to eat in Fort Lauderdale are found inside hotels like Indigo Restaurant and OCEAN2000, each with specialty dishes worth visiting FLL all by themselves. The views and people watching is also rather fascinating and exciting. Trying restaurants from our list will assure you get the best food, the best views, and the best service you've seen on a vacation in a long time. Now that you are lodged and fed, you will need a set of wheels to go from place to place and to go attend fun events. Our list of car rental companies will help you get what you need. May it be a 15 passenger van for the whole family to drive a few hours to Disneyland or a Lamborghini for a fancy date at one of the best restaurants in town. Either to arrive safe or in style, the car rentals in Fort Lauderdale-Hollywood will offer you what you need, great customer service, and a price range from a few dollars per day for a basic rental to $499 per day for a truly special ride. Once this is all figured out, stop by our blog to get ideas of ideas for what to do in town or nearby besides sitting on the beach and working on your tan or relaxing in your bed at the hotel where you will be so comfortable, only great activities tailored perfectly to your tastes will work to take you out of that carefully selected hotel room. Get all your needs figured and plan with our here guide for the perfect stay in the FLL area.
Top FLL Area Hotels, Restaurants, and Car Rentals!
Picking Fort Lauderdale-Hollywood as you vacation spot in Florida is a fantastic idea. With an average of 246 days of sunshine in the area and absolutely no snow, it's perfect to escape harsh winters up North, rain in the South, or the dry weather in the West. The best part is that it's a lot less expensive than other major cities in the stay where tourists really flock to not knowing the great options available in Fort Lauderdale and its area. The way things go in FLL, relaxing is the only option really! Try spending some time on the beach, which are a lot less crowded than further South, hang out in the hotel pool and your room to get more space for your money. The city has something special that only those who have been there can see and will come right back to whenever they can. With its savings while not cutting on quality, you can easily stay in the city and seriously pamper yourself at one of the many spas and massage centers. If shopping is more your thing, there are malls everywhere like the Sawgrass Mill, the Coral Ridge, and the Harbor Shops. The shopping here is endless with everything from outlets to vintage to designer stores, the city has got your back. Try getting your groove on and working on your look with more than just a tan so that everyone back home can be truly green with envy when you come back and only you know the secret. As a city for vacation, you will find plenty of tours, beach bicycle tours, water tours, historical tours, and a bunch of other learning opportunity. Known as the Venice of America, Fort Lauderdale is a great place for boating and for romance, with options for romantic restaurants, outings, and activities. Trying this area for a vacation will make you want to be there more often and again soon.