Top Hotels Nearby Fort Lauderdale Hollywood International Airport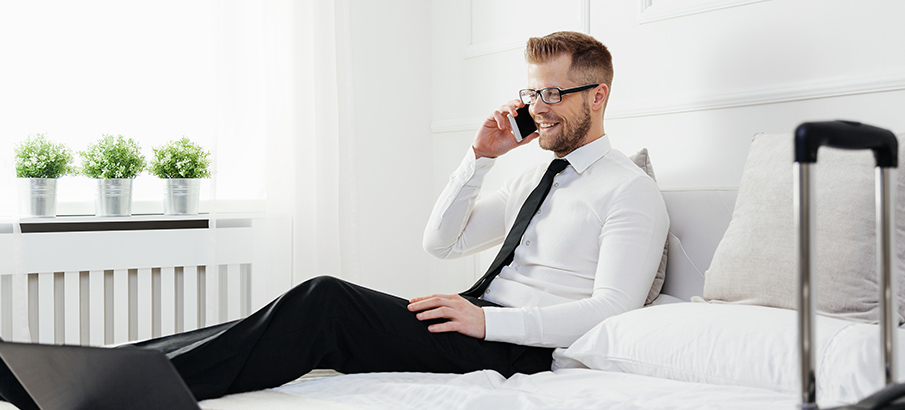 In a beach town, in a beach state, all hotels are close to the beach but not all hotels are created equal. Here we have collected 10 of the best in the FLL area.
2300 N Surf Rd, Hollywood, FL 33019-3518
Room with a view, an ocean view, at the Riptide is what the doctor ordered and a great way to fall asleep to the sounds of waves crashing on beach. As is, it's a great place to relax but it's also a great place for a romantic getaway where you won't need to leave your room to see the ocean and enjoy the sun if you don't want to. If you do want to leave, the ocean is but a few steps away.
161 SW 19th Ct, Dania Beach, FL 33004-3110
This hotel offers airport transportation so they are great if you do not have a car or a ride and for single night's stay when in the Fort Lauderdale over night layover or between a flight and a cruise. The location is great, near the beach with views on the water and free breakfast included to sweeten the pot for all travelers.
1111 North Ocean Drive, Hollywood, FL 33019-1214
Not simply another hotel by the beach, the Margaritaville Hollywood Beach Resort is a place where you can do all the fun things you can dream of in a "it's 5 o'clock somewhere" vibe that invites relaxation. The rooms and suites are breezy and bright, the lazy river enticing, and the bar just the right place to meet people for a fun evening.
28 S Federal Hwy, Dania Beach, FL 33004-3605
Inviting and classy, this hotel is highly rated around the web by travelers who all love the good night sleep and little extras all over the hotel. This quick shuttle pick-ups and drop-offs offer a helpful service that is so welcome when the arriving late and exhausted. The hotel takes care of all your needs from Wi-Fi to breakfast so that you can fully enjoy their amenities and locations.
205 N Fort Lauderdale Beach Blvd, Fort Lauderdale, FL 33304-4311
For a different experience, try Snooze where you will want to sleep in right by the beach or hang out all night on the outdoor patio with a view. The hotel is charming and comfortable, giving the place many reasons to be selected for a few nights in Fort Lauderdale. The suites with kitchenettes are the best place to stay by the beach and save on food.
4801 Anglers Ave, Dania Beach, FL 33312-4708
Give the studio room a try and have yourself a nice vacation that is worth talking about when you get home. Somewhere between the airport shuttle and the provided breakfast, this hotel will take care of all your needs and make things easy on all fronts while you are in their care. Giving them a try is something that you will not regret.
141 SW 19th Ct, Dania Beach, FL 33004-3110
Family friendly with spacious rooms and suites as well as a breakfast buffet while being close to the beach, making getting the kids exhausted and ready to sleep easy peasy. The walk-in showers are great both to remove the sand off of little ones and get in and out easily for older travelers. Close to the cruise port and the airport.
2161 Maritime Blvd, Fort Lauderdale, FL 33312-4829
A fun option for traveling to and through Fort Lauderdale, the TRYP hotel is one of those most would overlook and wrongfully so. This is a hotel focused on experience and customer service, offering a great airport shuttle service, a welcoming maritime atmosphere, and a great place to have a party. With the private conference rooms and other meeting rooms available, it's also great to book for work functions.
1 Seminole Way, Hollywood, FL 33314-6407
Stay at the Hard Rock, enjoy the fun outside, the party atmosphere in the common areas, and your own oasis of calm one you pass the threshold to your room. This hotel is tailored to enjoying every moment and making sure you are fully taken care of no matter the request, no matter the time. They have some of the best people in the world working for them and they make sure they are there to take care of you.
1150 W State Rd 84, Fort Lauderdale, FL 33315-2436
Free airport transportation, breakfast, Wi-Fi, and parking, all things people have come to expect from Holiday Inn Express locations and all things this particular hotel does very well. The price is right for a great room in Fort Lauderdale, so never far from the beach with a pool right on the premises so that you don't have to go very far if you wish to have late night swim.
All hotels near FLL are near the beach, try of our choices.