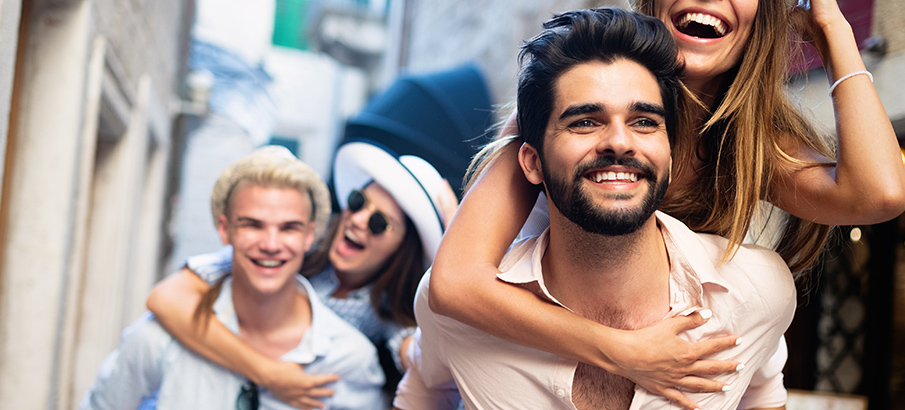 Charlotte is full of a variety of events, sights to see, and family fun. No matter what you're into, you're bound to find something that will help you make some great memories while visiting the area. To find some of the best attractions located near Charlotte Douglas International and around the rest of the city, check out our list here. Apart from creating yourself an itinerary filled with fun, when you're planning your trip, you want to take into consideration some of the basics of travel such as where you'll be staying, what you'll be eating, and how you'll be getting around. To make it easier for you, we've compiled a list of the best hotels, restaurants, and car rental services near CLT. When booking your hotel, you're probably thinking of how comfortable it is, whether or not it's affordable, and if they offer reliable hospitality services. Depending on how long you're staying, you may want to choose a hotel that is close to Charlotte Douglas or pick one a little closer to some of Charlotte's big attractions. We've created a list of our top 10 Charlotte hotels, but check out our favorite below. Inside Charlotte Douglas International and located all around the city and around some of the other tourist attractions are some great choices for restaurants. Whether you're craving Mexican, Chinese, or some classic American dishes, you're bound to find a restaurant that is serving up exactly what you're looking for. To add some spice to your trip, check out our full list of the top restaurants located near CLT, but definitely try visiting our favorite listed below. While you're checking out all the restaurants and other nearby attractions in Charlotte, you may be doing a lot of driving. One of the most convenient modes of transportation is renting a car and driving on your own terms. We've done our research and created a list of the best car rental services near Charlotte Douglas International airport based on their levels of customer service, price, car availability, and additional services, but our top pick is listed below. And then, once you're done figuring out the basics of your trip, try checking out some of the nearby attractions and fun activities that we tell you about below.
Create the Best Trip to Charlotte!
Charlotte, North Carolina consists of many different neighborhoods that each have their own characteristics. Some are filled with parks and lots of greenery, while others are home to lots of restaurants and hotels, while still others are made up of museums and breweries. We recommend visiting multiple boroughs to really experience the diverse area and culture that makes up Charlotte. Charlotte is a city full of fun, family-friendly attractions. Uptown Charlotte is a modern portion of the city that houses the Levine Museum of the New South where visitors can learn about post-Civil War history of the South, as well as the Discovery Place with its hands-on science displays. Also located in Uptown is the NASCAR Hall of Fame which has interactive exhibits and films about the sport of car racing. Sports lovers can also enjoy the area year round. With venues such as the Bank of America Stadium and the Charlotte Motor Speedway, sports fans of every kind can enjoy the sports they love. Or you can take part in some sports by visiting places such as Bare Foot Archery or the Pineville Ice House. You can also take your kids to Sports Connection for some family fun that will get some of their energy out before the day's over. For the art lovers, the Bechtler Museum of Modern Art displays mid-20th-century pieces of art and the Harvey B. Gantt Center for African-American Arts + Cultures displays art by African-American artists. To the east of Uptown's Third Ward district is the neighborhood of NoDa which is the home of multiple cafes and art galleries. If you're looking for more of an active attraction and adventure, try visiting the US National Whitewater Center located on the Catawba River where you can go white-water rafting, kayaking, canoeing, or even rock climbing. Or you can visit the Carowinds amusement park that sits along the border of North Carolina and South Carolina. Charlotte has also become a popular place for shopping with stores ranging from little thrift shops selling vintage items to malls and outlets that offer high-end products at great discounted prices. Be sure to check out some of the smaller boutiques in town for the possibility of finding some unique pieces that truly fit your style. When you're looking to spend a night on the town, you're sure to gravitate toward some of Charlotte's buzzing attractions that include live music venues, places to go dancing, and bars and breweries to share a drink with friends. There's always a new concert or event on the calendar, so be sure to check out what's going on in town during your stay so you don't miss any of the sports games, world-class musicians, or city celebrations. No matter where you're visiting, make sure to stop by one of the four Charlotte Visitor Info Centers located inside Charlotte Douglas International airport baggage claim, the Levine Museum of the New South, the Charlotte Convention Center, or Uptown Charlotte on S. Tryon St. When visiting the Visitor Info Center, you'll be able to access resources for some of the best attractions, restaurants, and opportunities for exploring. You can also check out some locally-made products and gifts, including food, clothing, and art. You may even be lucky enough to meet the people creating the products. Charlotte has a place for just about anybody - any gender, any personality, any group of visitors, etc. No matter what you enjoy doing, you'll certainly find somewhere to visit that will help you create some great memories.