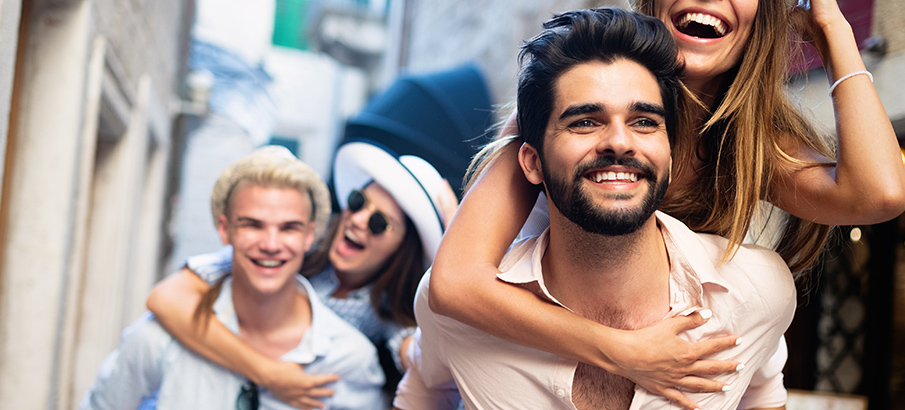 Visiting a new city is always going to be an exciting thing, but sometimes not knowing exactly where to go around town can put a damper on your trip planning. It will always be imperative to know the best places to stay in the city, the best places to eat and the easiest ways to get around. Knowing that this is something every traveler needs, we put together this helpful list to ensure that you will be able to find all of the information you might need. Of course, like any trip you go on, it will be imperative to have a good idea of what you want your trip to look like beforehand so you can couple that with any other information you might get. Baltimore is no different. There's much to see and do, but the planning aspect is the most important thing about it all. With hotels and accommodations, for example, having a good idea about whether you want a luxury hotel or are okay with something a bit more pared down is essential to you. Baltimore is thankfully home to a wide range of hotels so that you can figure out which location is best for you based on our list. We put it together so that the tricky task of finding a place to stay is made that much easier. In terms of finding great places to eat, food is obviously an important aspect of any trip. No matter how long you plan on stay, you're going to have to eat! Baltimore is a city full of all kinds of different foods, cuisines, tastes and signature dishes, so there is always plenty of locations to choose from. To help travelers on their culinary quest, we put together this list in order to sift through all of the restaurants, pubs, bars, and eateries in the city and make sure that travelers only end up at the city's best spots! From perfect group dining locations, Pan-Asian food, Latin flavors, American classics and then some, there is always going to be something on the list that fits any and every palate. The city is home to a wonderful public transit system that can definitely take you from point A to point B when you need to, but often the best way to get around on your own accord and own time is by renting a car. Like most cities, there are so many different options for rental car companies, that picking the right one can be quite a task. Thankfully, we put together this list to help you sort through all of the options the city has to offer. Luckily, there are some locations that can be found right inside the Baltimore airport so that you don't have to worry about any kind of commute from the airport to go to pick up your rental car. With these lists and guides, it's our hope that you get the absolute most out of Baltimore with the least amount of inconvenience involved. Check out our helpful guides, as well as our top picks for hotels, eateries, and car rental companies below so that you're prepared before your next trip.
Find the best hotels, eateries and car rentals in Baltimore!
It might seem like it at first, but Baltimore is a charming city full of amazing things to see and do. It's understandable that, if you're not from here, you might have some trouble figuring out all of the best things to see and do while you're here, which is why we put together this helpful guide in the meantime. No matter what you're into, you're likely going to find something you enjoy while you're in Baltimore, so don't be overly concerned about whether or not the city is for you. As one of the biggest cities in the country, there's tons of rich history, vibrant art scenes are a great nightlife to indulge in on your next trip. For those into history, you can check out the Baltimore Museum of Industry and B&O Railroad Museum. It makes for a great weekend getaway trip, so be sure to do that if you're traveling with family! Art buffs can head to the Walters Art Museum and Baltimore Museum of Art to see some of the best modern and contemporary art in the city up close and personal. A city with such rich history has great places to learn things that exist outside of museums. Head to attractions like Fort McHenry National Monument and Historic Shrine or Fells Point for not only the perfect photo op, but to learn a bit more about the city and the state. If nightlife is what you're into, there are plenty of great clubs and lounges to make the most of to find music of all kinds. For a more load back feel, try lounges like The Place Lounge and Select Lounge, while clubs like Mosaic and Club Oxygen will give you plenty of room to dance up a storm. Another great thing about Baltimore is the amount of green space in the city, so be sure to head to parks like Druid Hill Park to soak up some of the outdoors during your trip as well. For sports fans, there are a few opportunities to show some team spirit in Baltimore as well, as you can head to the M&T Bank Stadium to cheer on the Ravens or watch the Orioles play at Oriole Park at Camden Yards. More than anything, Baltimore is a city that gives you plenty of chances to have fun and learn something new, so it's always great to know and take advantage of ways to take advantage of that. Be sure to create at least a loose itinerary so that you can keep track of what you've seen and what you want to see next.