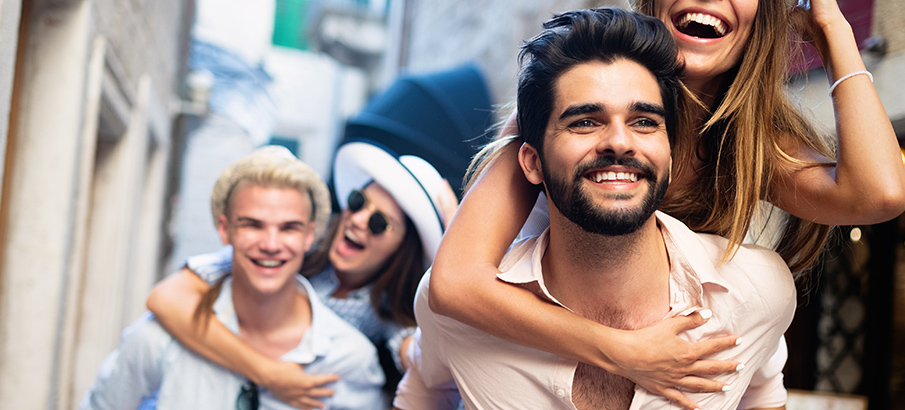 There are tons of things you can do and see in Nashville. In addition to the music and good food, there other things that you can do here. If you want to know what more the city of music has to offer, see the list of top attractions in Nashville < a href="">here. The first thing that you will want to think about when you get to Nashville is where to stay. You will want to find a place that offers quality hotels and accommodation. The city has several top quality hotels that you can check into. We have selected some of the top hotels and accommodations near Nashville International Airport that you can stay in. For the best hotels Nashville check here. Nashville is known for good food. The city is known for southern fares offered at top restaurants. Whatever it is that you feel like eating from hot chicken and green fried tomatoes, to Tennessee BBQ, you can find in a restaurant in Nashville. Have a look at top restaurants in BNA airport here. There is much that you must see and do in the music city. This means that you will be moving around a lot. To get to where you want to, you will need a convenient means of transport. Lucky for you, Nashville International Airport car rentals offers you with the best rental car deals. Most of these are located closer to the airport for your convenience. Look at the top BNA airport car rentals here.
Nashville Attractions & Accommodations
Nashville, aka Music City seems to have it all within its boundaries. You will never miss live music at any hour of the day, great food and fun places to hang out and a great history that dates back to the early days of America. You will never get bored when in Nashville as there is so much to see and do. Country music lovers can get all the fun they want at the Ryman Auditorium. The auditorium started as Union Gopsel Taberancle in 1982 and held indoor revivals. It gradually grew into an entertainment venue hosting famous artists such as Bob Hope, Will Rogers and Harry Houdini. In 1943, it became the home of The Grand Ole Opry. Ryman has made Nashville to be known as the capital of country music. You can take a tour of the auditorium and take a picture of the stage. Enjoy the best green space in Nashville by visiting the Centennial Park. The park is visited by thousands of people annually who come to enjoy the beautiful landscape, recreational facilities and the walking trails. There is much for you to do and see here; you can hike or take a walk on the one mile walking trail or jog at the unique trail to get some exercise. You can also explore some historic monuments such as the iconic Parthenon that are located around the park. Other things you can do here include visiting the Centennial Art Centre, have a romantic picnic in the sunken garden or take part in a game of volleyball. During summer, you can enjoy the waters of Lake Watauga and go kayaking, boating or paddling. The Centennial Park offers a good place for both couples and families. Taste your favorite spirit at one of the top distillers in Nashville. This should possibly be on top of your list of things to do in Nashville. You can take part in a distillery tour and get to sample some of the best spirits in the city. One such tour is the Jack Daniel's distillery tour that tours the best -seller of American Whiskey. There are other distillers closer to the city such as the Corsair Distiller and Nelson's Green Brier Distillery. A visit to the Andrew Jackson's Hermitage will take you through the life of the seventh US president, Andrew Jackson after he retired from public life. The Hermitage is a magnificently preserved plantation house and museum a few minutes drive from downtown Nashville. This is a colonial-style mansion that serves as a National Historic Landmark that allows visitors to go back in history by revisiting Andrew Jackson's life. The museum features a wide array of exhibits that document the home's heritage and the life of the president. There are many tours around the property including the Tulip Grive Tour the Lantern Evening Tours and the Hermitage by Wagon Tour. If you are here with your kids and are wondering where to take them, then the Nashville Zoo is the place for you. The zoo is spread out over 200 acres and provides a fantastic day out for both adults and children. There are many activities that you can engage in here apart from seeing the animals. There is a jungle gym that you can swing, run and crouch. You can also visit the mob of meerkats or the gibbon islands. How about some quiet time at the Cheek wood Botanical Gardens? Sounds like a good idea. The Cheeckwood Botanical Gardens are a great place to spend the afternoon as you bask in the beauty of the neatly kept lawns and flowers. There are 11 display gardens here each with different variety of flowers. If you are here in spring, you will get the Cheeckwood in Bloom where there are over 100 000 tulips in bloom. The list of things that you can do and see in Nashville is endless. There is so much that you can get involved in and never get to exhaust them all. To start you over, we have compiled a list of top attractions near Nashville International Airport (BNA) here.