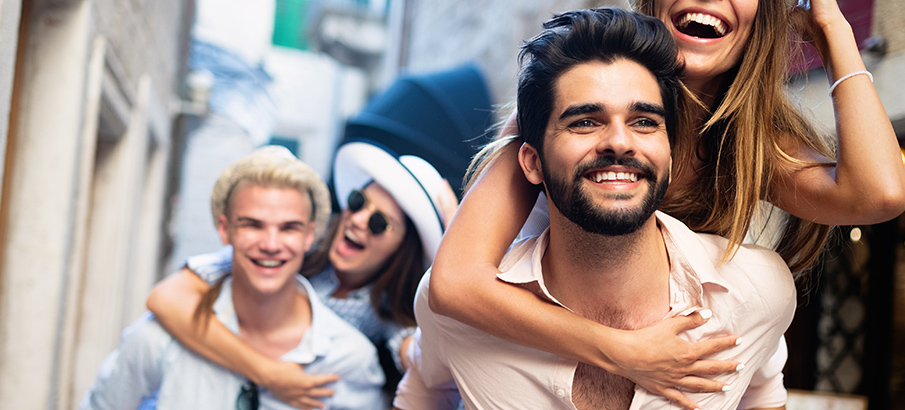 Seattle continues to be a hotspot for tourists and visitors all through the year. The credit goes to Seattle's many fun activities and attractions, which people can't get enough of. Most visitors get into Seattle via the Seattle Tacoma International Airport, Seattle's main airport. If you are planning to come to Seattle via the Seattle Tacoma International Airport too, there's nothing to worry about. All the services you will need are already available, including accommodation, car rental services and dining services. We understand that there are over hundreds of each, so choosing can be quite cumbersome. That's why we curated a few lists for you: one for the 10 best hotels we recommend around SEA airport, HERE!, one of the 10 best restaurants we recommend around SEA airport HERE!, and one for the 10 best car rentals we recommend around SEA airport HERE! For each list, we highlighted the top result: the best hotel was the Hilton Seattle Airport and Conference Center, while Rel'Lish Burger Lounge at the airport emerged the best restaurant. As for car rentals, Enterprise Rent A Car at SEA airport was the best car rental agency. These are just a few of what Seattle has to offer: the city has more than 200 unique attractions for visitors, so you just can't get bored.
Orlando Airport's Hottest, Trendiest and Unmissable Attractions.
There's something for everyone to do in Seattle. If you're a fan of nature walks, get a good start with the Angle Lake Park at 19408 International Boulevard. It's recently been refurbished and covers over 10 acres. You'll get to see lakes, wonderful views and more attractions. It's particularly perfect for resting if you've been walking long. Point Robinson Park is another cool, relaxing place that's perfect for strolls, picnics and photographs. It's found at 3705 Point Robinson Road, and features a lighthouse and a beach among other features. All you need to do is drive up, park free and take your walk. That's not all Seattle has to offer as regards parks though; the Des Moines Beach Park is another wonderful beach park, perfect for long walks and picnics. It's flanked by the ocean on one side, which makes for some wonderful views. While in the spirit of long walks and full views, we should highlight the Farmer's Market at the idyllic Des Moines Waterfront. The Waterfront alone is striking enough on a good day, but the market is even more beautiful for a stroll on Sunday morning. If your taste of action is more gardens than parks, Seattle has something for you too. The Highline SeaTac Botanic Garden is one such place, full of various tree types and other natural offerings. It's perfect for a stroll and for appreciating nature. For individuals with a more outdoorsy taste when it comes to attractions, Seattle has offers for you too. The Gig Harbor Gondola is a fun gondola tour on the Gig harbor that is also relaxing, safe and perfect for a romantic outing. The Flying Circus at 455 Andover Park is another such enjoyment; everything you would expect in a circus is available for tourist's enjoyment. But how about flying in a hot air balloon? Seattle Ballooning at 16247 8th Avenue SW offers this service, and from former users' reviews, it is worth every penny. Now in case a thrill is what you're looking for, start with the iFLY Indoor Skydiving program at 349 Tukwila Pkwy, which is perfect for both kids and adults. If you're thrilled by flight paraphernalia, visit The Museum of Flight at 9404 East Marginal Way South, or check out Northwest Seaplanes at 860 W Perimeter Road in Renton. If you like strolling through malls on a good afternoon, the Westfield Southcenter Mall is just perfect. You could also check out fallen artist Jimi Hendrix's grave site at 350 Monroe Avenue in Greenwood. For more mind-blowing thrills, do check out the Round 1 Southcenter, and book a seat on Bill Speidel?s famous Underground Tour, if only to see what he really shows. If you're traveling with kids and looking for something fun for them to do, the Skycart Indoor Racing Center is a good idea, as is the Seattle Chocolate shop, the Seattle Chocolate Factory and Hudson Booksellers and the Made in Washington stall. The latter sells some outstanding items to take back home with. For your own adult fun, you might want to check out SeaTac's Silver Dollar Casino and try your hand at poker or any other game. As for getting around from your hotel to any of the above suggested attractions, SeaTac offers a series of options. If you've already rented a car, all you need is a good map to get along. If you prefer a bike to get around, there are a few bike sharing apps you can use. One common mode of transport for most visitors to SeaTac is the Express Shuttle, which runs from most of the hotels on our list and on to the Westfield Southcenter Mall. If you've only come to Seattle to tour around, then the Central Link light rail should work just right for you. The Central Link connects right from the SeaTac Airport Station up to downtown Seattle. Along the way it has stops at various locations, and charges between only $2.75 to $5.50 for a ticket.