Nearby Chicago O'Hare International Airport Attractions and Accomodations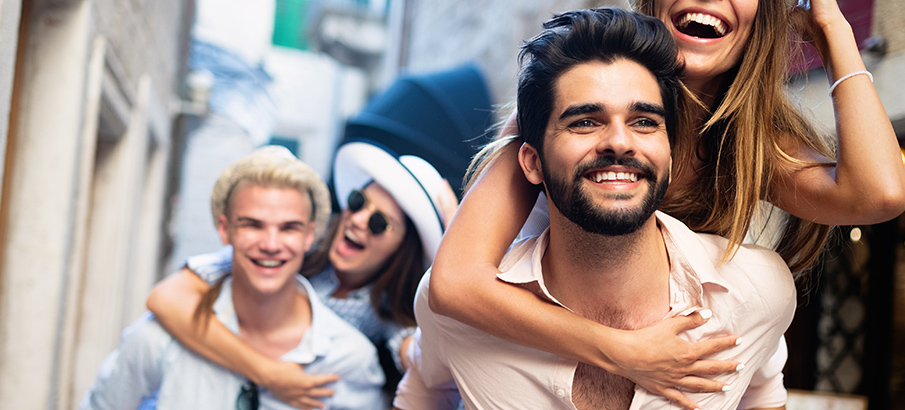 Chicago is an excellent city to visit, may it be for a few hours, a few days, or even a few weeks, with plenty to see and do around town and nearby. Finding accomodations and attractions is easy, but finding the best ones in town is a bit more difficult. Our lists here have been gathered to help all travelers find the best places for themselves in a city with a plethora of choices. When booking a trip to Chicago, one must first figure out how long they will be in town and from there decide if they will need a hotel. Once that is figured out, selecting a hotel can be hard given the vast array of options in and around town. To assist with this our list of top hotels near Chicago O'Hare is easy to access from the airport and easy to book online through their respective links. The options we have gathered include hotels and inns at different prices so that everyone can be comfortable in their temporary abode of choice. Find hotels that are mildly luxurious like the Hyatt Place Chicago/O'Hare Airport and suites hotels like the Hampton Inn & Suites Rosemont Chicago O?Hare, as well as budget hotels like the Regal Inn Chicago-O'hare Airport Franklin Park. These options offer great service at all price points and are all well reviewed online with good history of service and cleanliness. Once lodged, travelers may wish to get a car for their stay in the area and car rental places where you can get a minivan for the family, a eurovan for a full team, a tiny car for fun driving downtown, or even a luxury car to impress the locals or even family and friends. The rentals in Chicago are varied and companies like Enterterprise, Budget, and Payless Car Rentals are all found at the airport itself for practicality and to allow one to get on their way this much faster. If looking for a luxury car, the locations are less numerous but the car brands available make it worth the detour. May you be looking for a Benz or a Lambo, the luxury car rental places in Chicago have you covered. While in the city, you will want to be entertain and take full advantage of what the Windy City has to offer, thus we have gathered some ideas for you in our blog , find ideas here and within your choice hotels or by asking hospitality staffs at the airport, hotel, or car rental location. There are so many activities for all tastes and preferences in Chicago that one can never be bored. After all the visiting and traveling around, you will need to eat and whether it be at the airport or in the city, our top restaurant selections where you will find Chicago mainstays like Eddie V's and Giordano's in the city and airport options such as Publican Tavern and Goddess and The Grocer where one can sit down and spend a few hours while waiting for a flight or grab some food on the go to eat on the plain on the way to the hotel. These are but a few of the thousands of options in the Chicago area that we have carefully selected for variety and for their reputations.
Top Choices for Accomodations and Attractions Near ORD Airport
Chicago is a city with so much to offer and seeing everything would take more than one trip but it absolutely, completely worth it. From the Magnificent Mile to Lincoln Park, from the waterfront to the ballpark, there is so much to do in this city that keeping busy is never an issue. Options like the historical museums and the public art are unavoidable. The Cloud Gate, the place everyone knows as the giant mirrored bean, may seem a bit overdone but it is a necessicity and must be used to take a great photo of yourself and mark the memories made in the city. Walking around town is easy and fun, giving options for shopping and sightseeing. Renting a car is a great idea, but if there is not enough parking where you are going, you may want to leave the car at the hotel and take public transport. The Loop is very interesting when seen from above and taking public transport is a great way to get the feel for a city. As an idea, stop at Union station and walk towards the water where you can easily head to famous locations including historical buildings and film locations. Everyone has seen the city in movies, but not everyone has realized that Chicago is such a filmed city. Using public transport, a car, and walking will give you the best view of the city and allow you to make the most out of the time you have in Chicago. If it is summer, check out a ballgame at Wrigley Field or go shopping outdoors instead of the mall. If the weather is less clement, the cinemas and malls downtown and around Chicago should have you covered for at least a few hours. Don't forget to check a comedy club in the evening as the city is a birthplace of many comedy careers and you may just catch the next big thing before they become famous. With a car, one can also drive outside of the city and make mini-road trips to nearby attractions and points of interest. Given the region, so much is available within a few hours' drive that options are almost limitless. Follow your heart and go see new things and experience new places. This city is one that is fascinating and there are so many options, that you may want to consult our blog where have plenty of ideas on how to spend a few hours at a time enjoying Chicago.