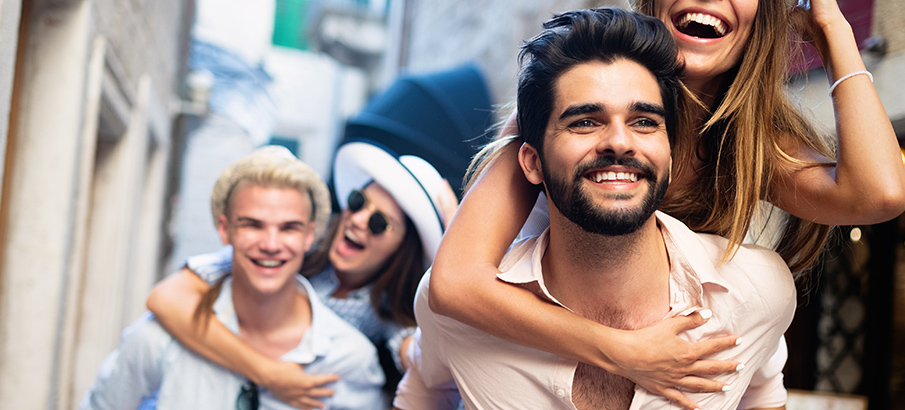 For all those who are coming to Orlando via Orlando International Airport, be prepared to have a wonderful experience, thanks to the numerous attractions Orlando offers. Orlando is no stranger to tourist mania; the city receives millions of visitors every year, most of them are tourists. And it's easy to see why. Orlando has way more than attractions than most cities in the United States, despite not having much of a history to fall back on. The best part is that all aspects of travel in Orlando are easy to sort out too. We have identified a list of the 10 best hotels around Orlando International Airport here. Food can be one of the best ways to enjoy when you are out for a vacation. The city?s colorful, beautiful and diverse culinary cannot be missed. As for restaurants, Orlando is a gold mine. See our list of 10 best recommendations here, from which we chose The Hemisphere Restaurant as overall pick. Easy commuting is another essential thing to make your trip comfortable and smooth like a joyride. When you arrive at the airport and need to get around, you will have an option of choosing a rental car for your needs. We also have a list of 10 best car rentals around MCO. Follow the link here to select Alamo Car Rental as the one to go for. You can also opt for a different means of travel, such as a bike or Uber/Lyft, to get around.
Orlando International Airport's best and nearest attractions.
When in Orlando, there is no end of fun stuff to do. The city has something for everyone at any time of year, and in recent years, has become known for its theme parks, which attracts millions of families every year, especially in the summer. Still, Orlando is also home to other fun activities spanning a wide range of categories including indoor and outdoor thrills, educational and more. If you're new to Orlando, we recommend visiting the theme parks first. They are unavoidable anyway, and everyone says they are fun, so what's to lose? We suggest you start with something else. If you're an outdoor person that loves nature, the Bok Tower Gardens is a high starting point. It's only a few minutes away from LEGOLAND and is made up of nearly 700 acres full of conserved land, citrus groves, nature trails and more nature for you to walk or bike through. Perfect for clearing the mind, isn't it? You can also consider the Central Florida Zoo and Botanical Gardens in Sanford, with its 500+ animals and acres of natural forest foliage, in addition to a children's playground and a reptile house. If you're done with all that, how about a visit to Dade City, which houses Giraffe Ranch? Giraffe Ranch feels like an actual African national park in the savannah, and you'll get to feed the giraffes too. For the outdoor thrill lover, you're in luck with Orlando. How about an Airboat creek ride? The Boggy Creek Airboat Rides have you gliding over the Florida Everglades for over 45 minutes, screaming all the way. If you prefer the thrill that comes with watersports, how about you check out Orlando Watersports Complex, where wake surfing, wakeboarding, waterskiing, knee boarding, and other water sports are offered daily for a fee. Or you can check out Revolution Off Road, which involves riding all-terrain vehicles, archery lessons and clay shooting, among other perks. And if that's not enough, you can take in the thrill at the iFLY Indoor Skydiving Center, which is fun and safe. The Orlando Aquarium is another good place to immerse oneself, and even better for kids. The Safari Wilderness Ranch is only 45 minutes away from the Walt Disney theme park and is another smart outdoor option. Like a real tour, you'll be taken around a park-like area and introduced to the wilderness in its raw beauty. And what about spending an afternoon close to hundreds of alligators and crocodiles? That's precisely what Gatorland offers you. They also have a petting zoo, reptilian exhibitions, an alligator wrestling match and more. The Wild Florida Airboats and Gator Park is another such attraction, stretched out on over 4200 acres and covered with a natural assortment of swamps, marsh, birds, and animals. And finally, for thrill lovers, the Orlando Tree Trek Adventure Park is a real highlight. With 97 climbing challenges featured, including those to do with nets, ropes, trapezes and more, you can't afford to expect less than perfect. If none of the above activities interest you, you might be more of an indoors person. Orlando has activities for you too, including the wonderfully crafted Andretti Indoor karting & Games center and the hot to-do activity, America's Escape Game. Both activities allow you to indulge your friends or strangers, which doubles the fun. The Breakout Escape Room is another fun activity that involves solving puzzles and quizzes so you can escape a room. After trying out any of these, it's okay to check out Orlando's bevy of theme parks. They include the Walt Disney World Resort, Universal Orlando Resort, the LEGOLAND Florida Resort, and SeaWorld Orlando. All of them have been highly reviewed for their pools, water games, water slides and more. The Fun Spot America is another theme park to check out; it's got two Orlando locations that you will love.