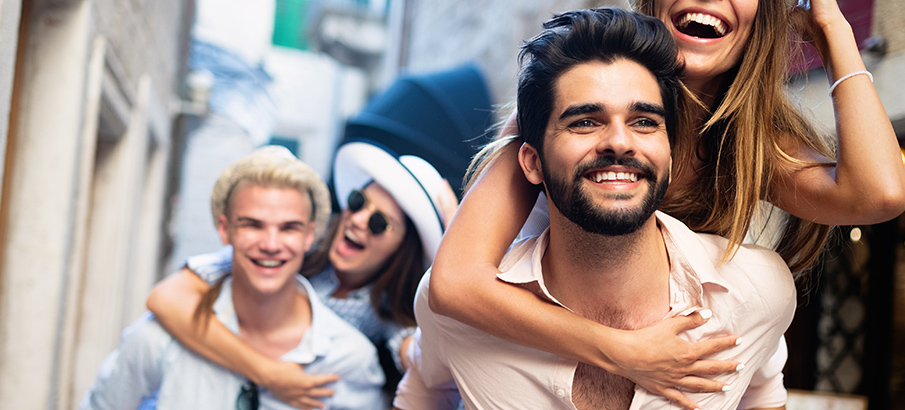 When visiting Los Angeles, there is so much to do, so much to see, so many things to eat. The city of Los Angeles itself has a bounty of options and the nearby cities do as well. As a major travel destination, California and LA are places that many people visit for business and pleasure. Due to the wide spread of the points of interest in the Los Angeles area, from Griffith Park to Venice Beach, from Malibu to the Los Angeles County Museum of Arts, LA is a big place with lots of big ideas and visitors' attractions. May you need an exotic car to go to an event at LA Live or at El Capitan or a family van to go to the beach in Santa Monica or a little outside of town to the theme parks or even a comfortable electric car to manage your movements from meeting to meeting between downtown LA, Burbank, and Wilshire, our car rental company selections found here will help you find the perfect vehicle to travel on your own, with your date, friends, or the kids. As Los Angeles is the city of angels, it is also the city of driving with public transport available, but many preferring the freedom of getting to and from every whim whenever the feeling takes them chose to rent a car and do as they wish, when they wish. Once you are on your way with rental car, you will need a place to lay your head at night, or perhaps in the mornings after a long night enjoying the nightlife Los Angeles has to offer, and our list of hotels nearby LAX are all better than the last in terms of quiet, comfortable rooms. From a Inn by the beach to a historical hotel with a fantastic pool near the airport, there is something here to please everyone. The hotels located by the airport often offer the better prices in the area, especially during events at the Hollywood Bowl or at the Chinese Theater during which people will flock to certain areas and hotels and prices will rise exponentially. The hotels near LAX tends to stay around afford prices no matter what is going in town. So may you be coming for a vacation in October, the award season in the winter, or for sporting events in the summer, our selection of hotels should have you covered at a great price. Also in the LAX area and in the airport are plenty options for food. As Los Angeles is filled with food options for foodies and budget-minded folks, these options are but a few of the best ones in the city to feed yourself and enjoy. We have gathered options at the airport like the poke joint Lemonade and the taco spot Trejo's Tacos for those only traveling through LAX or maybe those who want to eat there while waiting for their departure flight. We also have options outside of the airport that are unavoidable spots like In-N-Out Burgers, the quintessential California classic burger place that so many locals miss the second they leave the city and the opposite in style but just as tasty WP24 by Wolfgang Puck. LA has something for everyone, from breakfast lovers to vegans to patisserie connoisseurs. Check out some of our options, or even better all of them, for a nice food tour of the area.
The Best Accommodations and Attractions in Los Angeles!
Two of the best ways to make the most out of your time in Los Angeles is to rent a car and give one of the many tour buses a chance. While the former is great to get you from point A to point B, the latter are run by people who truly know what they are doing. If the idea of using a tour bus does not interest you, try a short guided tour to learn more about the city. Another way to really experience what Los Angeles has to offer is to speak with locals, from staff at hotels to people on the street, people are truly friendly and they will help you find spots that fit your taste and even places where some may not even think of going. If you are particularly into cinema, check out the TCL Chinese Theater and the Egyptian Theater which are but a few blocks from each other and are beautiful locations with a great amount of Hollywood history behind them. Go compare your feet with Marilyn's or take a photo on the lounge chair in the nearby mall with the Hollywood sign in the background. While going from one location to the other, pay attention to the ground while walking as you will find the names of some of your favorite stars of the big and small screens as well as music. This seemingly small area of Hollywood is full of interesting small museums, film locations, and people. If higher end is what you look for, try a quick drive down Sunset Boulevard from Hollywood's center to Robertson Ave, then Santa Monica Blvd, then to Rodeo Dr where you will certainly find some of the finest dining establishments and clothing stores and may even spot a celebrity or two. Once in Beverly Hills, stop by La Provence Patisserie & Cafe for a quick bite to eat and a few macaroons from the original location of the LAX patisserie. Also in the area are restaurants specializing in everything from caviar to garlic. Beverly Hills is a great place to people watch and become a true foodie. If in town with the kids, make sure you make some time for Venice Beach and its modernized, self-proclaimed Freakshow, then reserve a day for either Universal Studios with its newly open Harry Potter section and its renovated and updated studio tour. If you feel a bit more adventurous, you can easily drive to Disneyland, Knotts Berry Farm, Magic Mountain, or even a bit further to Legoland or the San Diego Safari Park. So many other options are also available for entertainment in the city and around, do not skip on visiting the Getty Villa, Paradise Cove in Malibu, or stores like Dark Delicacies and The Last Bookstore. For music and movie fans, try eating at Mel's Diner and Cafe 101 or drinking at the Rainbow Bar and Grill and Clifton's to name but a few. Los Angeles has so much to see and some much to do, that a single trip might just not be enough.