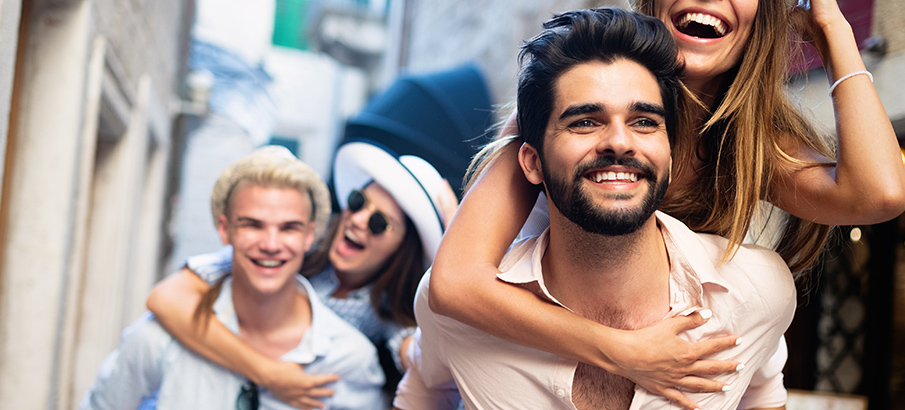 Austin offers all who visit a reason to want to come another time. The city is full of exciting activities and attractions to keep everyone immersed. There is always a concert coming up every now and then, numerous tours and so much more. To find out what this magnificent city has to offer, check out our list of top Austin attractions here. When traveling to a new destination, accommodation is the first thing that we often worry about. You need a place that is comfortable enough and offers you with convenience. Luckily, Austin being a top destination for many travelers offers some of the best hotels. It can be time consuming trying to get the best one and that is why we have gone through the list of available hotels near Austin-Bergstrom International airport to save you the time. Check out the list of top hotels near AUS Airport here. Food should be on your list of priorities when here. Austin offers you with a side selection of restaurants offering all manner of cuisines waiting for you to try. Right from the airport to the city, you will come across many dining places. We have sampled some of the top AUS airport restaurants here. You will also want to get a reliable and convenient means of transport if you intend to see what the city has to offer. While using to use public transportation may be an option, it is more viable to hire a car. Austin Car Rental service offers you with the best car rental deals. They all nature of rentals to suit all your needs. Have a view of the top 10 AUS Airport car rental services here.
Austin Attractions & Accommodations
Austin is a city that many people wish to live in or visit. The city has lots in store to both residents and visitors: you can catch an action of live music every night, numerous parks and swimming spots, and great restaurants. Surfing is fun if you are an expert at catching the waves. Austin offers surfers with a chance to enjoy what they love best, surfing. The city offers NL and Surf Park which is an artificial 14-acre surf lagoon and the largest in the world. The lagoon is located just 5 miles from Austin Bergstrom Intl Airport. This is a great spot and you don't have to necessary surf as you can just watch from the shore. You can also try the food and craft beer brewed onsite. Is history your thing? If yes, head to the Bullock Museum. Texas has a history that is rich both in influence and incident; from the assassination of Kennedy to the Alamo. The museum offers you the chance to go through the Texan history dated over four centuries back. There is plenty of artifacts on display including the renovated shipwreck. Whatever intrigues you is available here, right from the tales of the Bush family and trial of the Buffalo soldiers, to space exploration. This is the best museum in Austin. If you love horror stories then you might find some fun in Austin. Get spooky by taking part in the Haunted Hearse Limo Tour. This is one of Austin's unique tours form the ATX team. During the tour, up to seven passengers are packed in a hearse that has been converted to a limo and cruise them around haunted spots and told stories about ghosts that linger around that area. They also have VIP tours which is a blend of scary stories, the history of Austin and stories behind some of the iconic buildings. Catch the latest big hit in music, film, and media at the SXSW. The South by Southwest is a place that you cannot afford to miss when in Austin. Ever since it's launch in 1987, SXSW has advanced to become one of the most important annual dates on both national and international events diary. You can catch the latest in all the entertainment industry here. As long as you are in Austin, you should take time to explore the City's food truck parks. The city has numerous food trucks--the second in the US for number of food trucks per capita. The trucks offer you with the best way to explore different cuisines without running our of cash. You have a wide variety to choose from including Thai, Tacos, Filipino, and vegan burgers. There is a food truck somewhere in the city that is serving whatever it is that you wish to try. Even better, most of these food trucks can be found close together in food trucks parks across the city so it won't be hard for you to find what you want. Break out of Prison and much more by taking part in the Escape Game. This is quite an addictive game and with simple rules: you have one hour to escape series of room using logic, communication and problem-solving skills. The challenges rank in difficulty from "we got this" to this is impossible". It is up to you to decide which one to try first, escaping the prison, hunt for gold, or steal a piece of art from the museum. A visit to Austin would be incomplete if you don't visit the Driftwood Desert Door Distillery. This is the first and only distillery in the USA to produce sotol from desert spoon plant, native to West Texas. You should make efforts to visit this distillery and experience the best of tasting tours and cocktails and also take back home a bottle of the Desert Door Sotol. The list of things to do and see in Austin is endless. For more information on top attractions and must sees, read here.