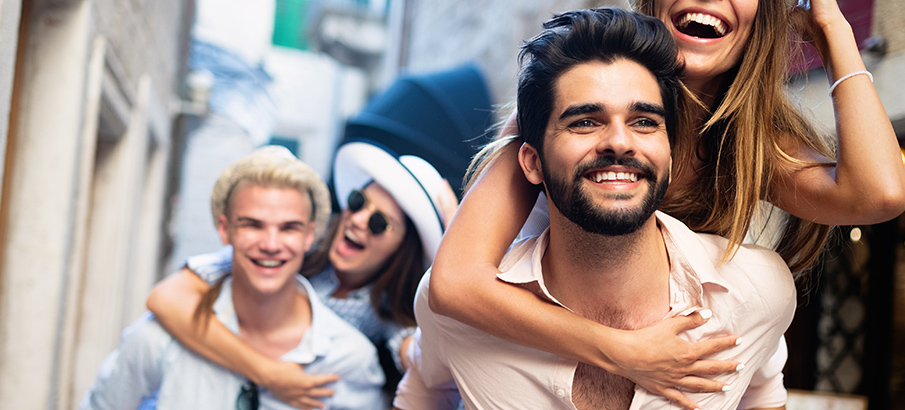 Tampa hosts some of the best events and is home to many great attractions. If you're travelling through Tampa International Airport, you'll have plenty of chances to make your trip memorable. For a complete list of some of the best attractions in Tampa, go here. When you begin planning your trip to Tampa, you'll most likely start out with some of the basics, including where you'll be staying, what you're going to eat, and how you'll get around the area. To make it easier for you, we've one the research and found some of the best hotels, restaurants, and car rental services located near Tampa International Airport. When choosing a hotel, you're going to want something that is comfortable and hospitable and maybe even has a few extra services to make your stay even more relaxing. There are plenty of choices, and we've compiled a list of the best hotels in Tampa, but our favorite is below. The food options in Tampa offer a variety of dishes and cuisine so that you can mix it up and try a little bit of everything while you're in the area. You'll always be able to find something to satisfy your hunger. Again, our favorite restaurant is listed below, but here is a list of the best restaurants in Tampa. If you don't know how to use public transportation or don't want to waste your time and money on cabs, a rental car is the best way to go. You'll be able to travel when and how you want. Here is a list of the best car rental services near Tampa International Airport, and we've listed our favorite below.
Tampa's Top Nearby Attractions!
Tampa is locate along Florida's Gulf Coast. It is known for being a major business district, while also being the home of many museums and diverse culture. Some of its major destinations and attractions include the Busch Gardens (an African-themed amusement park where you can enjoy rides and view animals) and Ybor City (a neighborhood that was developed by Cuban and Spanish workers and is a popular spot for restaurants and nightlife). Animal attractions include the Lowry Park Zoo and the Florida Aquarium, which houses multiple shark exhibits and a coral reef. You could also visit HorsePower for Kids, Inc. where families can interact and care for horses and enjoy activities like horseback riding, horse camps, and a petting zoo. Other family activities include Dinosaur World, where you can see life-size dinosaurs, dig for fossils, and mine for gems, or Adventure Island, a water park filled with thrilling waterslides or just a place to relax. Museums include the Tampa Museum of Art (a postmodern museum which displays both modern and ancient works of art), the Museum of Science and Industry with its IMAX theater, and the Henry B. Plant Museum that is a preservation of a Gilded Age hotel. To view some live music and entertainment, you can visit venues like the Tampa Theatre, Skipper's Smokehouse, or the Amalie Arena. For the best in shopping, you can visit the International Plaza and Bay Street. Here, you'll find 200 stores and around 20 restaurants, including Neiman Marcus, Nordstrom, Dillard's, Gucci, Apple, Crate & Barrell, The Cheesecake Factory, The Capital Grille, and more. You can also visit Hyde Park Village for a smaller, more intimate shopping experience where you can find stores specializing in home goods, apparel, beauty, and more. Sports fans may enjoy catching a Buccaneers, Lightning, or Rays game. Or if you're looking to catch some sun, you may choose to visit Clearwater Beach, Treasure Island Beach, or Caladesi Island State Park. Or you can take the family to the Tampa Waterbike Company where you can enjoy Tampa on peddle-driven waterbikes. They also offer tours and peddle-driven kayaks. You can also venture out on one of the day cruises like Captain Memo's Original Pirate Cruise or the Tampa Bay Fun Boat. There's also Not a Clue Adventures that offers guided outdoor activities that include camping, hiking, fishing, survival, wildlife tracking, and much more. For more outdoor fun, you can enjoy the Tampa Riverwalk. This pathway is set along the Hillsborough River and connects several parks, hotels, museums, and restaurants. Along the way, you could visit the Florida Aquarium, the World War II American Victory Ship, Channelside Bay Plaza, and the Cotanchobee Fort Brooke Park. This is a great date idea when visiting Tampa. At the end of the day, you can relax at one of the city's local breweries, such as 7venth Sun Brewery, Two Henry's Brewery, or Coppertail Brewing. The city is seeing a revival in its local craft beer and cocktail scenes, so you could even make it a day trip or touring adventure. Tampa is a great place to visit pretty much any time of the year, but some of the most popular periods include December-January, March through May, and July. Winters are mild, and summers are hot and rainy. One of the most popular festivals that is hosted in the city is the Gasparilla Pirate Festival in January or February. This festival boasts a mock pirate invasion and a fun-filled parade. Also in February is the Florida State Fair with carnival rides, fair food, an animal exhibits. Before you visit any attractions, make sure to order your Tampa CityPass. The pass includes 9 days of admission to five of Tampa's best attractions - Busch Gardens, the Florida Aquarium, ZooTampa at Lowry Park, Clearwater Marine Aquarium, and your choice of the Museum of Science and Industry or the Chihuly Collection. Overall, you'll save about 50% on admission with the CityPass.