Nearby Sacramento International Airport Attractions and Accomodations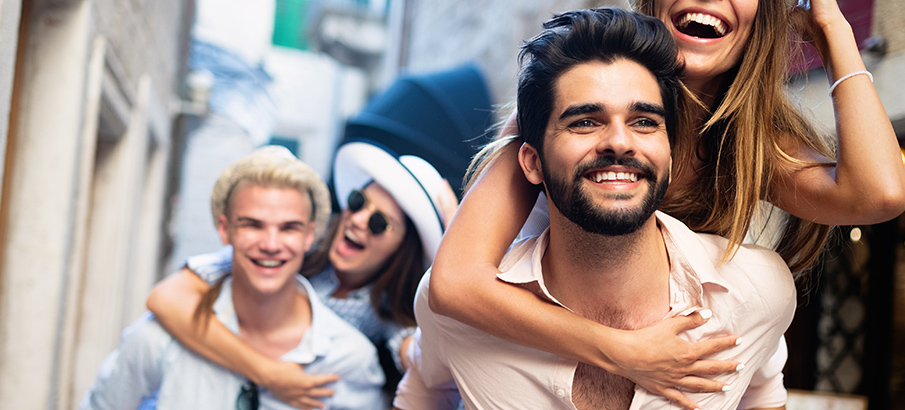 Best around the country and the world as California's Capitol City, Sacramento is a city of education, sports, food, art, history, as well as government. Starting at 10,000, the population of the city is now around half a million and growing, without counting the visitors, students, and tourists in the city for only a short to medium lenght of time. The city is not the biggest in the state, but it is an important once that should be visited at least once to see its history, its building, and its people. When visiting Sacramento, make sure to stop by its older part of town where you can see where some of the oldest buildings in California were built and where some still stand. These builings house everything from government offices to museums to hotels, some of the latter are absolutely fantastic to stay in for their location, their service, and their comfortable beds. When looking for a hotel in Sacramento, there are so many options that making a choice can be so difficult that you may miss on the best one for you. This is what our guide is here for, to help you finding the perfect hotel for you and your wallet. The hotels in this guide will help you find something to enjoy and something to impress with with rooms that are luxurious, comfortable, and decorated with great taste and a lot of fun. The Citizen Hotel, the Kimpton Sawyer, and the Inn Off Capitol Park are three of the ten options offered and some of the most fun ones for different types of travelers. As some of the best things to do in the area, as shown in our blog can require a car to get there easily, especially as a family or a group, a rental reservations should be done in advance, as soon as you know when you will be in town or as soon as you know you'll need a vehicle. Our list of car rentals with options other than a simple hatchback or suv, including vans and specialty cars for all sizes of families or groups and for all occasions from helping someone move to going to an ultra fancy dinner. If you have special needs or want a special car, give the car rental locations on our list a call to find the best match for you. In a state where inclusion is so important, if you need special accomodations to be able to drive, at least one of the locations found here will be able to help you get what you need to make it happen. Enterprise and Avis, to name but a few, are great at helping people with special requests. Of course, all the tourism you'll do in the city will dig a hole in your stomach and you will need to eat something, more than once. To help with that, we have done the research and found ten of the best places to eat in the area, ready to serve you from breakfast to late night, with options for drinks, vegan food, and other diet-friendly choices. Sacramento has the advantage of being in California, the state that provides the produce for a large part of the country's population, so fresh food and farm-to-table are all over the place and tastier than in most other places anywhere in the world. The food at Bacon & Butter will get your day started right while The Kitchen Restaurant will keep any apetite fed for all of the walking done in the city and its museums. Places like the Ella Dining Room & Bar are great for unwinding after a full day of fun or meetings with friends or colleagues. Traveling to Sacramento is something that everyone should do at least once in their lives and getting to go more than once is something that should be cherished by making choices to try something new in all parts of the trip, from hotel to food to transportation to activities.
The best sleep, food, and wheels in Sacramento all in one place!
Check out our blog for ideas of what to do in Sacramento as there is so much to do, one could spend all their time just looking at guide books and trying to plan activities. The city has things to do for kids, adults, people with limited mobility, and those who love sports as spectators and participants. The tours offered in town range from historical to foodie appealing to thing you would never thought would be available to in a city. Also available are tastings as part of tasting menus, prix fix menus, and walking foodie tours. With as much food as the city has to offer, not taking advantage of this woul be missing out on a great opportunity. To accompany all this food, the bars and breweries offer tasting rooms and flights that will allow you to find new favorites that you will want to, and in some cases can, take home to extend the vacation and the fun. Try a giving yourself a day for something you wouldn't normally do like go to museums alone, attend gallery openings, or go to a spa if walking and sports are normally your thing. Trying something new will be exciting and can be completely relaxing, something perfect for a vacation, even if just for one day as part of a work trip. Also available in Sacramento are activities and restaurants inside of the airport if your layover is not long enough to leave the airport and go do anything outside. The food in the airport will surprise you and will let you take the time to chill and relax if you have a few hours between flights or if your flight is delayed by a bit more than would be fun to wait in the lounges or in a stiff chair. Try the food in the airport, try talking to people around you, see what you can do and see in the airport itself and spend a good few hours relaxing instead of waiting and fretting. Check out all that Sacramento has to offer with our guide as your starting point and let your imagination run free!