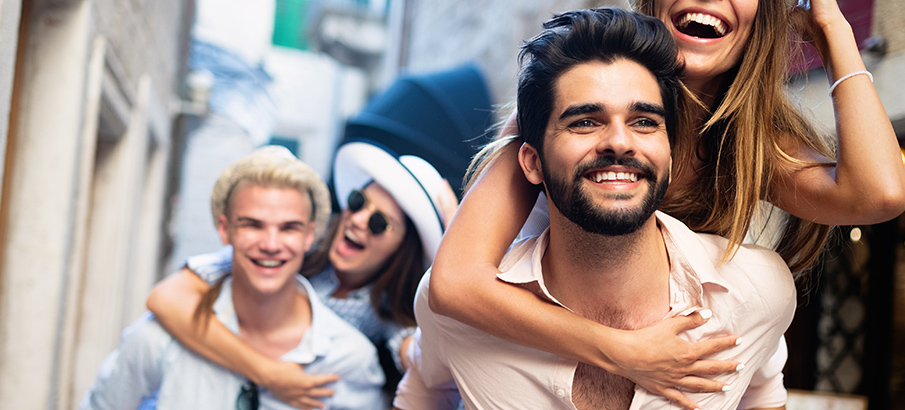 Portland has so much to offer when it comes to fun family activities, shopping, hospitable and relaxing hotels, and restaurants for every type of craving. You can also time your visits to line up with some of the cities events and other seasonal attractions. If you want a full list of the best places to visit and things to do, check out our list here. To make it easier for you, we've done all the research and compiled some lists of the best places to fulfill your basic travel needs. Below, find some information on the best hotels, restaurants, and car rental services to make your trip a breeze. When you're searching for the right hotel, you need to make sure they offer the hospitality and services that you need for your trip. For example, you may need event space or a business center. Or you may want to stick close to the airport or want access to a fitness center. No matter your needs, you're bound to find a hotel in Portland that will meet your expectations. For a full list of the best hotels in Portland, go here, and you can see our favorite below. If you're ready to grab a bite during your stay, there will always be something nearby to satisfy your cravings. Whether you want to have a sit down meal with your family, or just want to grab a quick bite while you're on the way to your next destination, you'll find an eatery nearby to serve up exactly what you want. We've compiled a full list of the best restaurants in and around Portland International Airport, but check out which is our favorite below. Getting around to all of these restaurants, or back and forth from the hotel to the airport, or around town to visit the shopping centers and fun attractions can be so much easier if you line up reliable and quick transportation. One of the best ways to do this is to reserve a rental car for your trip. Here is a list of some of the best car rental services in and around Portland International Airport, but we've also listed our favorite below.
Portland's Best Accommodations & Fun Things To Do!
Portland, Oregon is located on the Columbia and Willamette rivers and sits under Mount Hood. There are many parks, bridges, and bicycle paths that the city is known for. It is an eco-friendly city that has plenty of coffee shops and microbreweries. There is also an abundance of art, theater, and music. The brick plaza, Pioneer Courthouse Square, is also known as "Portland's living room." There are events such as concerts and festivals nearby at Governor Tom McCall Waterfront Park, and the Oregon Museum of Science and Industry houses interactive exhibits across the Willamette river. Portland boasts a culturally diverse population with its unofficial slogan of "Keep Portland Weird." There is also a large network of hiking trails and walking paths. The Pearl District is the home of old warehouses that are now filled with farm-to-table restaurants, craft beer bars, and art galleries. You can also visit the Willamette Valley, a wine region known for their Pinot Noirs. Most visitors choose to go to Portland between May and August, when the days are warm but not too hot, and it doesn't rain as much. The Portland Rose Festival which is held between May and June lasts for multiple weeks and features floral parades, carnivals, water activities, and fireworks. The Oregon Brewers Festival in July has craft beer tastings, demonstrations, and live music, while the Waterfront Blues Festival is also held in July. If you decide to visit from November to April, you'll experience weather that is cool and rainy. If you're specifically interested in testing out the culinary scene in Portland, you can visit the Saturday market that is held every weekend in Chinatown and also features arts and crafts. You can also go on a brew tour that takes you to 89 breweries and pubs. Stumptown houses many of the city's coffeehouses and roasters. Or you can check out Alder Street's Food Cart Pods which is an area filled with food carts. Visit Washington Park to experience many different attractions and sites all at once. You can see the Hoyt Arboretum, the International Rose Test Garden, and the Portland Japanese garden to view flowers and various types of plants from all around the world. Or you can take your kids to the Oregon Zoo and the Children's Museum. The park also boasts bike and skate trails, including the Wildwood Trail that leads to the Pittock Mansion. And you can get further into the outdoors with Forest Park's 113 kilometers of trails. Portland has a strong art culture that includes being able to view a performance at the Oregon Symphony or the Portland Opera, watching a ballet at the Oregon Ballet Theatre, or attending a play at the Portland Center Stage. You can also view over 42,000 works of art at the Portland Art Museum. For a great view of the city, don't forget to try taking a ride on the Portland Aerial Tram, located at SW Moody and Gibbs in South Waterfront. The tram will take you from the South Waterfront neighborhood to the Oregon Health Sciences University campus. You'll be able to get a beautiful view of Downtown and the surrounding neighborhoods as well as the mountains on clear days. Some of the city's shopping districts include Washington Square and the Pearl District (where you'll find boutiques, gift shops, and furniture stores), as well as NW 23rd (with some unique shops) and Hawthorne District (to get some vintage clothing, book stores, and craft stores). No matter what you're into, Portland is sure to have something that will keep you busy and help you make some memorable moments.