WallyPark 4747 South Howell Ave, Milwaukee, Wisconsin United States 53207

Compare rates
Nearby parking lots

Location

4747 South Howell Ave, Milwaukee, Wisconsin United States 53207

Area

.
General Mitchell International Airport, MKE parking

Phone
Parking lot information
With over 1200 parking spots available in our long-term parking facility, you'll never have to worry about not finding an appropriate space at WallyPark . We offer some of the best parking service in Milwaukee, and bring you closer to MKE airport than any other long-term parking facility in the city. Not only do we offer self-parking, but also valet service for those who want more of a luxury experience.
Located just 1.2 miles from the airport, dropping off your car is easy, simply pull up to our long-term parking facility, take a ticket and park your vehicle. We take care of the rest of the check-in and payment process once you're car is already parked or later on when you're ready to leave. After parking your car, or having it parked with our valet service, you will be able to board our free shuttle bus service to bring you from our MKE parking lot directly to the airport. The ride to the shuttle bus is a very short ride, and the service runs 24 hours a day, 7 days a week. Our shuttle bus driver will even help you with getting your bags from your car onto the shuttle bus so it's one less thing to worry about. We want to make your travel experience a seamless breeze before it even really gets started!
At prices as low as $5.95, it's best to reserve online beforehand so you can have access to these low prices compared to our drive-up rates. We offer one of the most cost-friendly long-term MKE parking services in the city.
Not only is your parking lot convenient and affordable, but also safe. It's important to have a place to keep your car that's secure, so we provide you with a facility that is well-maintained, well-lit, fully staffed with security and equipped with surveillance cameras in order to keep everything under control. We want all of our long-term parking customers to have a safe experience from the moment they drop their car off. With WallyPark, you can feel safe in knowing that your car will be in great hands while you're gone.
Reserve online today for the lowest daily rates at the best long-term parking lot in Milwaukee!
Nearby Attractions
General Mitchell International Airport (1.2 miles)

Services, features and add-ons
Security guard
Video surveillance
Offer day parking
Offer night parking
24-Hour Access
Easy online booking
Find nearby parking in Milwaukee »
Key Details
Guarantee Your Spot Free + Easy Cancellations
How to park at this facility
ENTRY PROCEDURES
Please show your InstaPark Pass to the attendant for validation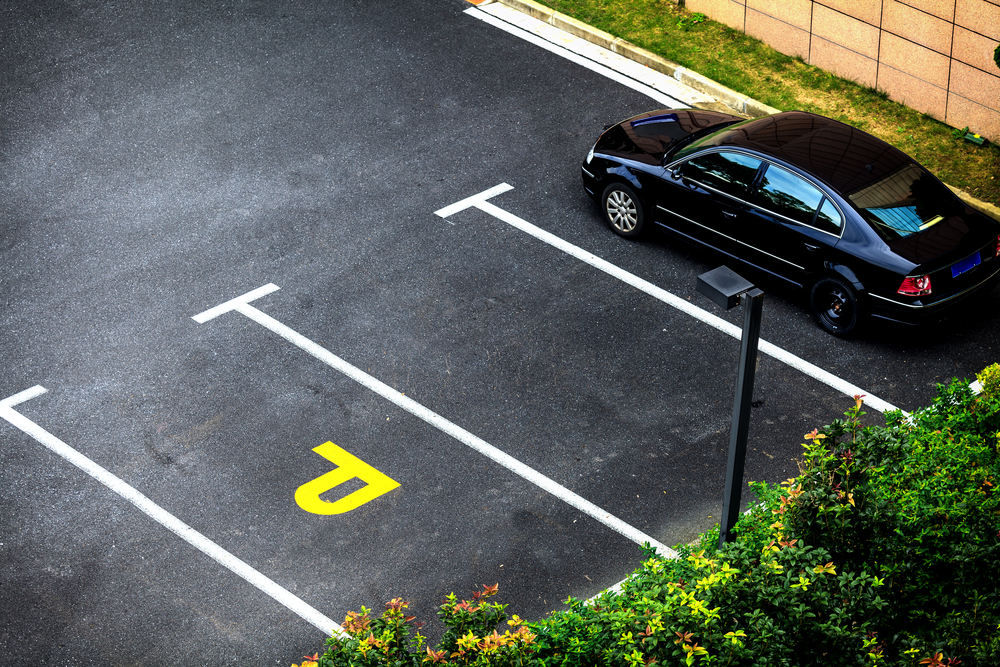 Parking location and directions
4747 South Howell Ave, Milwaukee, Wisconsin United States 53207
Directions
From General Mitchell International Airport
Start by heading east
Keep driving straight
Make a right toward E Joseph M Hutsteiner Dr
Make a left at the 1st cross street onto E Joseph M Hutsteiner Dr
Make another right onto S Howell Ave
Make a left turn
Your final destination is on the right
From Caledonia
Start by heading west on 5 1/2 Mile Rd toward County Rd V
Continue for 1.4 miles
Make a right onto the US 41 N ramp
Merge onto I-41/I-94 W
Continue for 8.4 miles
Take exit 318 for WI-119
Keep driving onto WI-119 E
Use the exit toward WI-38/Howell Ave
Keep driving straight onto W Air Cargo Way
Stay in the left 2 lanes to turn left onto S Howell Ave
Make a left
Your final destination will be on the right
From Shorewood
Start by heading west on WI-190 W/E Capitol Dr toward N Bartlett Ave
Continue for 1.7 miles
Make a right onto WI-57 N
Stay in the right lane to take the ramp onto I-43 S
Merge onto I-43 S
Continue for 8.3 miles
Use exit 314B for Howard Ave
Make a right onto W Howard Ave
Make a right onto S Chase Ave
Keep driving onto S Howell Ave
Make a right
Your final destination will be on the right
WallyPark prices and rates
Daily rate
Day rate
$7.95 / day
Grace period: 0 hour
Customer Reviews
Customer Reviews (0)
Best Price Guarantee!
Book Now
Free + Easy Cancellations