Wally Park 24200 East 78th Avenue, , Colorado United States 80249

Compare rates
Nearby parking lots

Location

24200 East 78th Avenue, , Colorado United States 80249

Area

Denver International Airport, DEN parking

Phone
Parking lot information
DEN parking lot. Search. Compare. Park
If you are looking for great parking deals, click here to Compare and Reserve parking at DEN Airport.
Shuttlefare.com is the #1 resource for finding and booking shared ride and private airport transfers around the World. You can pre-book / schedule a pickup at over 1000 airports and 10s of thousands of locations easily on your phone or desktop. Sort by vehicle preference, whether you have 100 people or it's just yourself, Shuttlefare can make travel so much easier and save you money by comparing top operators before your trip.
Find nearby parking in Denver »
Key Details
Guarantee Your Spot Free + Easy Cancellations
How to park at this facility
ENTRY PROCEDURES
Please show your InstaPark Pass to the attendant for validation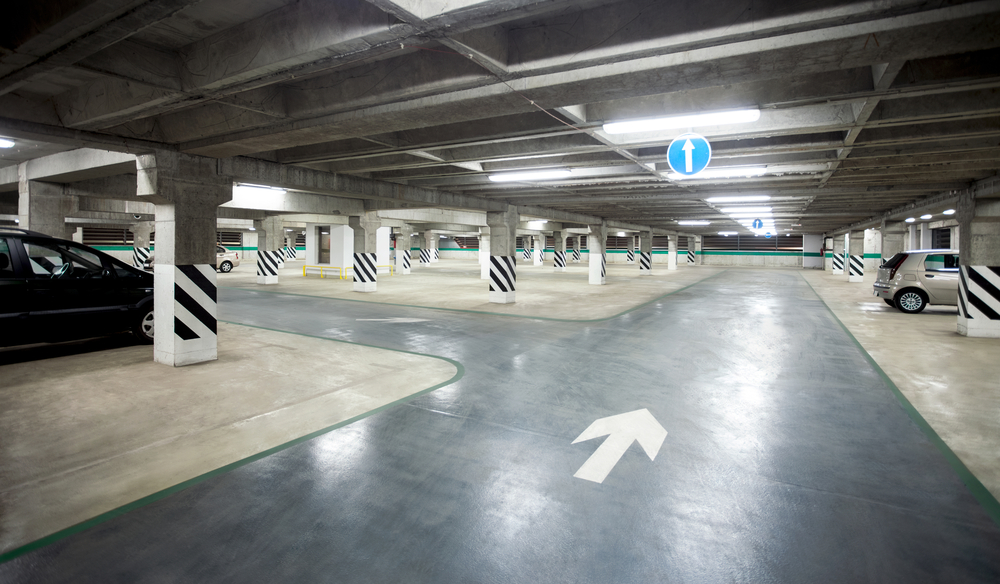 Parking location and directions
24200 East 78th Avenue, , Colorado United States 80249
Wally Park prices and rates
Daily rate
Day rate
$13.95 / day
Grace period: 0 hour
Customer Reviews
Customer Reviews (91)
Robynne W.

Mar 04, 2018

I made my reservation online and dropped my car off as agreed. Unfortunately, due to a mixup at my hotel, I was forced to come home from my work trip three days early. Wally Park refused to refund me for the three days I didn't need any longer. This is ridiculous! Won't be using them again.

Angie J.

Mar 03, 2018

The service with Wally Park is great and comes standard with great flexibility, catering for whatever your flying needs are. The day rates are extremely competitive and you can stay for as long as you want, as long as you let them know when your stay is going to be longer than 30 days. A variety of service options for your car including a full detail. And a bottle of water when you leave. Fantastic service.

Greta Q.

Mar 02, 2018

I've never had a hassle with Wally and I've been using them for years. Really fast and efficient booking, whether online or at the park and the airport is approximately 2.5 miles away which makes it easy on your pocket. Location is also a big plus, being on the main road to the airport. Inexpensive and speedy. My favourite parking option.

Melissa J.

Mar 02, 2018

When becoming a frequent parker with Wally Park, you truly start to see the benefits of using Wally Park. The prices are cheaper than just parking at DIA and the service is A LOT better. My list trip was a few weeks ago, and we landed in freezing snowy conditions. After letting the lot know I was on my way, I arrived with my car warmed up and my trunk popped and ready for my bags , which the friendly staff loaded for me. Best!

Shane K.

Mar 01, 2018

What can I say about Wally park. It's cheap, convinient and effortless. Booking is no problem, parking is even easier. The staff are friendly and welcoming and always willing to assist.

Nikki R.

Feb 28, 2018

I have shopped around a bit when it comes to flying out of DIA and Wally is my favourite. Prompt and efficient at every stage, from booking online to a cashless payment system. All you need to do is have your pass validated and off you go and park yur car, with the peace of mind that it is safe.

Paul G.

Feb 27, 2018

Wally is cheaper than parking at the airport and the service is far better. You have people waiting to help you with your luggage and can book in online for added convenience. You can also extend your stay, unlike with the parking at the airport. Cancellations are also free of charge.

Lara K.

Feb 25, 2018

I got a flat tyre as I was leaving Wally! Marcia, the manager who I dealt with, was great. She arranged for road side assist to come and help me (I didn't have a spare tyre) and made sure I didn't have to pay extra for the time I was waiting. Really great service from a top team.

Madison S.

Feb 24, 2018

Pretty much what you'd expect from a parking garage. The big difference is the online booking flexibility. You can change your booking or cancel it absolutely free of charge. The pricing is very reasonable, especially for the service you receive.

Emma J.

Feb 23, 2018

Definitely the way to go when flying out of DIA. Wally park has outstanding facilities, with ease of access and just a few miles from the airport. Their daily rates are well priced, but nothing can compare to th service I received when I booked my car in, as well as when I went to fetch it. I will never park my car anywhere else again.

Ivan E.

Feb 22, 2018

Lovely experience. From start to end. The service and convinience was outstanding. The location is great and the staff are fantastic.

Anton E.

Feb 20, 2018

I have been using Wally Park for many years and have always been satisfied with the service I have received. The entire process is effortless, the parking lot is clean and tidy whenever I book in. The cashless checkout is my absolute favorite. No hassle, no fuss. I seriously recommend Wally Park for anyone needing to park their vehicle for a night or more.

Kirk F.

Feb 19, 2018

It's the little things that make your experience great. Wally park has all that you'd expect - close to the airport, efficient booking service onsite or online, but they also go the extra mile to make you feel important. They are always willing to help or answer any questions you may have.

Bellingan O.

Feb 19, 2018

I had a great experience with Wally park, particularly with Jasmine behind the check in desk who processed all my payments as I arrived meaning I didn't have to hand around after my long flight. She even gave me a bottle of water as I left, free of charge. Lovely service.

Jayde O.

Feb 18, 2018

Wally park is always great, and the staff are all willing to go the extra mile for you. As I arrived from the airport at Wally park and was unloading the cab, my son's stroller broke a wheel. An employee spotted this and immediately came to assist, helping me with my heavy bags and the now busted stroller so that I could look after my son. As a single parent, this was immensely appreciated.

Dirk P.

Feb 17, 2018

I've tried all of the overnight parking options around DIA and my experience with Wally park was the best. Absolutely frictionless at every step of the process. My favorite is how easy it is to book online, and how cost effective they are.

Russell C.

Feb 16, 2018

Wally park makes travelling to and from DIA easy. I couldn't believe how quickly everything was sorted out - from booking my car in and getting my lugguage out to getting to the airport. The location of Wally makes it easy to get to and from the airport. Less than 3 miles away. 10/10 would recommend.

Ruth E.

Feb 14, 2018

I use Wally park often and always get great service.

Rae H.

Feb 14, 2018

Loyal WP customer for the last four years. GREAT value for money, with their daily rates being so affordable, I have recommended it to my family and they have booked themselves online and on the spot and also love it. The friendly staff are always there to help, loading your luggage, directing you out, and quickly processing your stay.

Bailey S.

Feb 13, 2018

The smoothest experience I've had when dropping off my car before a flight, which is saying something as I arrived at 04:30 so that I could catch the red eye. There was someone to direct me to my allocated island. The staff were very helpful even though it was early in the morning, and even assisted me with my luggauge to the entrance of the lot. Processing time when dropping my car off and collecting it the next day were also painless. It's how parking lots should be run.

Kelly P.

Feb 12, 2018

I've been using Wally since I moved to Denver and never had a bad experience there. Book online whenever possible as it saves you a few minutes both ways. Not only can you book online , but you can extend your vehicle's occupation, and even cancel free of charge.

Terri N.

Feb 10, 2018

Close, convenient and service with a smile. The staff were always on hand to assist in any matter. Checking in was easy with my pass, and checking out was even easier with the InstaPark App. No need to carry money around on me. Thank you Wally for making parking such a simple and convinient process.

Walter B.

Feb 08, 2018

Wally park is the only way to fly out of DIA. Fast, efficient and clean. Thanks for the stunning interior clean, too!

Graeme A.

Feb 08, 2018

Absolutely zero complaints with my Wally service. Fast, efficient and cheap. Great location, just a little past the Budget car rental a few miles from from the airport.

Gary Z.

Feb 07, 2018

Wally park was a great experience for me. Just next to all the car rental places on the way to DIA, the lot was easy to find and easy to use. The helpful attendant gives you a ticket and then immediately directs you to your bay, minimizing the time driving around searching. The trip round to the airport was also relatively painless seeing as Wally is so close. Will definitely use Wally again.

Don L.

Feb 06, 2018

I got back from a business trip today and showed my pass and was immediately assisted and directed to my vehicle. Having booked online for parking at Wally park made all the difference. It was quick, easy and no fuss in picking up my car. Even my bill had already been sorted out and processed. What awesome service.

Jean D.

Feb 05, 2018

There's no better solution for business trips out of DIA than Wally park. The online booking system is a breeze and gets you sorted within minutes, regardless of how long you're staying for or when you want to book. The quotes and invoice are broken down perfectly, making it easy to submit when claiming back from work. The actual service at Wally park is also top notch, and the whole team makes sure your car is taken care of. Whilst the distance from the airport is a little far, staff are more than willing to assist in helping you arrange transport to the airport.

Chris B.

Feb 04, 2018

Like a fool, I had left my door ajar after parking and so returned to a dead battery. The guy at the desk organized a crew to jump me and I was out of the lot and on the road 35 minutes after landing. Great service. Would definitely use Wally again.

Mike N.

Feb 04, 2018

Wally park is a fantastic option if you're looking for parking near DIA. It is a short commute to the airport which can easily be done by cab, or via one of the airport's shuttle services. The stays are also really flexible and I've used Wally for shorter trips and longer ones and my car has been perfect every time.

Geo L.

Feb 04, 2018

My flight back to DIA was delayed by 7 hours and I was worried that there'd be a problem with my car or that I'd be charged a really bad penalty fee. However, I only got charged for the number of hours over my "day" I was, which worked out a lot cheaper. Not a huge deal, but it made a big impression with me.

Nick H.

Feb 02, 2018

I've been using Wally Park for years. It's only a couple miles from DIA, the service is great and the staff are friendly. They even provided me showed me where to catch a cab to the airport. After telling my family in Cali about Wally park, they made use of the one there and listed me as the referral. I got a free night's parking on the house! Definitely going to keep using Wally :)

Simon S.

Jan 31, 2018

I've been using Wally for the last few years and whilst they have all that can be expected, they are more than just an overnight parking garage. The staff is knowledgable and always willing to go the extra mile. Flying today, I saw that the engine warning light had come on. Climbing out I was shaking my head when a staff member (Kevin) approached me and asked if everything was ok and if he could assist in any way. I explained and he recommended a gas station not to far away. Now that's what I call service. :)

Matt B.

Jan 30, 2018

I've never been the biggest traveller and was really nervous about leaving my car in a parking lot near an airport overnight. However, the experience with Wally was painless. The daily pricing was reasonable, and I was pleasantly surprised at the service with my arrival and when I left. And my car was untouched as I had left it.

Eddie C.

Jan 28, 2018

I've been a regular at Wally Park near DIA and have always been a fan of the good service and cheap prices. This trip, which was a family vacation, was booked by a travel agent and she mentioned Wally park as the place to park. She mentioned the benefits of online booking, and she was right. Something to look out for when planning your next holiday.

Dale G.

Jan 27, 2018

Wally Park's online booking system is extremely convenient and makes provision for long and short term stays. It's extremely convenient that you can leave your car there for as long as you want. I had to arrange for a 90 trip to the middle east and it was so convenient being able to be sure that my car would be there clean and safe waiting for me when I got back.

Linzi W.

Jan 25, 2018

There is always someone to help you with your bags! There was a staff member (thanks Kevin!) directing me to my parking bay and assisting with getting my lugguage out and to the pick up point for the airport shuttle or a cab, and helping me with my heaviest bags.

Jen I.

Jan 23, 2018

Wally Park is always open, which is a great relief when you're catching the red eye every other week. It's nice to know that regardless of when you're flying or landing and that there'll be someone to process your car without a long wait so you can go home. The staff are always friendly and welcome you no matter the time of day.

Marc S.

Jan 22, 2018

I don't know why I never thought of booking online, but it's made my experience so much easier. I've now been able to plan my work trips for the year in advance and get my invoices validated by HR. That peace of mind and organization is great.

Laura O.

Jan 22, 2018

Flying has gotten more and more expensive so it's been great to feel like you can get some value for money with Wally Park. Friendly staff, convinient covered parking, 24 hour security and staff presence, as well as location makes Wally the place to park while you travel.

Adrian I.

Jan 21, 2018

Wally Park has clearly got more and more popular over the years, with many many cars often seen entering and leaving the parking lot, creating a bit of traffic. However, the system is sophisticated, yet so simple, and the experineced staff is always on hand to direct you to your spot. Picking up your car after returning from a trip is also made easy simply by having your Insta Park Pass validated.

Kirsten J.

Jan 20, 2018

Catching an early morning flight can be a nightmare and murphey's law something often goes wrong. Somehow I managed to lock my keys in the car when trying to collect my luggage. Kevin was quick to assist and managed to get my door open, the keys out of the car and me onto a shuttle in time for my flight. I don't know what I'd have done without him. Thanks Kevin!

Roxanne J.

Jan 19, 2018

I was surprised at just how many staff were walking at Wally. It never felt like you had to look for someone to help you, there was always someone waiting with an answer and a giuding hand - from the man who gave me my ticket and directed me to the bay as I entered, to the staff that offered assistance with my lugguage back up to the entrance.

David C.

Jan 18, 2018

My experience with Wally park was fantastic. I didn't need to drive around looking for parkings and, after I had been helped with my bags, The whole experience was smoother than if I had parked at DIA itself. And I have the assurance that my car is safe.

Kevern A.

Jan 16, 2018

I always use Wally. It is convenient no matter what time you arrive. The staff are friendly and helpful, bookings, cancellations and extentions are a simple and straight forward online. No fuss.

Ryan L.

Jan 16, 2018

I have made use of the parking at Wally park a few times in the past year, and I must say that they have gone out of their way to make me feel special welcome. Heck, I could even go so far as to say that they have made me feel like a celebrity, greeting me by name, and offering to assist me in various ways. Thank you Wally for such an amazing experience!

Eric A.

Jan 14, 2018

I used Wally Park for the first time with my Dad the other day (ex millitary). Nannette, one of the employees at Wally park was so respectful when she heard about my Dad's service and when we arrived at the lot were offered a discount on account of his service. None of this was necessary, but it made my dad feel really special.

Ross K.

Jan 14, 2018

Wally is great for casual users, but especially good for regular flyers. The daily rate and 24/7 security make for a peaceful mindset when travelling, as you know your vehicle is safe and secure. It is conviniently close, so that a simple trip by cab or airport shuttle ensures a quick transfer to the airport and back.

Liam E.

Jan 13, 2018

This was my first experince with Wally Park and I'm a huge fan. Booking online, I received a confirmation email instanly with directions with how to enter the lot and how to book my car in. After returning from my trip I caught a cab from DIA to Wally park and presented my pass. I was directed straight to my car. At the lot, Birhanu helped load my bags into the car which was a Godsend after a 7 hour flight. The staff were so friendly they waved me good-bye and wished me well on my trip home.

Clive P.

Jan 13, 2018

Incredibly smooth experience with Wally. I had to catch a 5am flight and the staff helping me get settled and redeem my online booking, were all great. The staff were friendly and assisted me in getting transport from the parking lot to the airport quickly.On my trip home, I wondered about my car and the security of the lot. I was pleasantly surprised to see it exactly as I had left it. And even though it was late at night the staff were still warm and welcoming.Great service, 24/7. Keep it up Wally!

Brad J.

Jan 13, 2018

The 2.5 ish mile trip to the terminal from the lot isn't nearly as big a deal as I thought it would be. The bus drivers are really efficient and make sure to hustle you and the other passengers onto the bus.

Tania I.

Jan 12, 2018

I've been using Wally for the last 10 years and have never had a problem with their services. I am a frequent flyer, and the daily rates make it affordable for me when travelling for work, not to mention convinient. Over the years I've also got free day stays from referrals to friends. The online booking system is convenient, especially when you need the invoice to claim back from work.

Sharron J.

Jan 12, 2018

Service with a smile and knowledgeable staff make Wally park a relaxing experience. Wally, you've got a customer in me for life!

Jason N.

Jan 10, 2018

The service at Wally park is superb. I booked online and upon arrival was directed to a bay reserved for me. No hassle of first trying to get a parking space. A quick showing of my pass and validation and everything was sorted. I didn't need to fill out countless pages of info.

Kendal G.

Jan 08, 2018

The self park option at Wally is great. I didn't have to circle around looking for a spot - once you enter the boom, you're directed to an open lot where your car is left. All you need to think about is arranging for a shuttle from the airport for pick up and enjoying your trip. Arriving back is just as much a breeze. Simply validate your pass and you are on your way out.

Peter N.

Jan 08, 2018

Wally Park is so convenient you don't even notice that you're not parking on the airport premises. Simply book online, arrive, park and you are on your way knowing your vehicle is safe and secure. Booking online avoids disappointment and a lot of frustration. Thank you Wally park for the convinience and peace of mind.

Steve W.

Jan 08, 2018

My recent trip to Mexico was made so much more pleasant thanks to leaving my car at Wally. The helpful attendant as I entered explained the procedure (even though I had it all in my online booking confirmation email). When arriving back at the lot with my family after our holiday, my bags were taken for me and put in the car. All I had to do was present my pass and it was validated and we were on our way.

Alison F.

Jan 08, 2018

Even though I had booked and paid online, I had to pay when leaving Wally Park after pickup. Mark, the general manager explained the procedure for getting a refund and then followed up with me when I got home to make sure everything was fine. Great customer service!

Paula M.

Jan 06, 2018

I booked a holiday to South Africa and my travel agent suggested I use Wally as the place to leave my car. I didn't need to worry about wandering around the airport's parking lot to finding my car or having my keys with me the whole time I was away.

Jamie F.

Jan 05, 2018

I travel a lot and Wally Park is one of my preferred options when it comes to leaving my car. Generally, my plan is to use the airport garage when I'm staying for only a night and Wally if anything longer. Although, with the high prices at the airport lot, I may just use Wally regardless, which can work out to almost half what you'll pay at the airprot, with no extra hassle attached.

Anke J.

Jan 03, 2018

I wouldn't park anywhere else for DIA trips. Always friendly and fast service and the waiting period for a shuttle isn't longer than five minutes, max. I recommended the service to a friend in New York and got a discount off my next stay, which wasn't expected and felt like a really great touch.

Zelda C.

Jan 02, 2018

My corproate account means that I get a really good deal through Wally, making them cheap and convenient when I'm flying in and out of Denver, which I have to do a lot for work. Wally park is great for parking, especially when the weather is bad out. Being covered parking ensures that your car will not be affected or damaged by the elements.

Shannon O.

Dec 31, 2017

I decided to give Wally Park a try after being recommended it by galpal. After dropping my car off, I was annoyed to discover that I wasn't able to pay in cash! I hate using my card as you never know what's going to happen to it and forcing me to pay this way was very inconvenient.

Steff C.

Dec 30, 2017

Thanks for your awesome service, Wally. Don't walk (it's a little far) - rather ask one of the attendents if they can assist with a number for a shuttle from DIA if you forgot to book on beforehand. As for the pricing and ease of booking, I couldn't ask for anything simplier.

Nick N.

Dec 30, 2017

I had always just used the economy lot next to DIA whenever I needed to leave my car near the airport. However, the shuttle collection point kept getting moved further and further from the terminal that I decided to try something else. I'm glad I did - Wally Park was great! As I'm ex military, I got a great rate (although even the normal day rate is really cheap). The staff at Wally even assisted me with a smile with my bags to the entrance while I waited for the airport shuttle to arrive. Will use them from now on. :)

Bruce E.

Dec 29, 2017

Arriving and getting access to Wally park is so simple and straight forward. All you do is present the attendent your InstaPark Pass for validation and off you go. They couldn't be for effective. And finding your parking bay is so easy. Thumbs up for Wally park.

Luke J.

Dec 28, 2017

Great experience. Booking online was so easy, and cheaper than at the airport. And I didn't even have to hassle about finding my parking bay. I would definitely recommend Wally park to anyone travelling from DIA.

Harry W.

Dec 27, 2017

For anyone that's tried to fly on Christmas, you'll know that finding parking can be a big hassle, but not With Wally park. I booked online a few weeks before and my parking bay was waiting for me when I arrived. Great service, Wally.

Sean O.

Dec 25, 2017

Absolutely top notch service. Barely had to wait 30 seconds after parking my car and I got help moving my bags from the car to the airport's shuttle I had booked to pick me up. With Wally park being so close to the airport it is a breeze transferring from the parking lot to the airport.

Craig K.

Dec 24, 2017

I don't fly a lot and was really worried about leaving my car at a parking lot. However, after using Wally twice in the last few months for holiday trips, I won't take an uber to the airport again. It was a breeze getting in and out of the parking lot. the staff reassurred me that my car would be safe, and I must say that they kept their word every time. They were really friendly and helpful.

Travis V.

Dec 24, 2017

Wally Park is safe and reliable. It's a blessing actually. I know that there is 24/7 security and that every care is taken to ensure that my vehicle is kept safe and secure. The parking lots leave ample space to get in or out of your car.

Alissa K.

Dec 22, 2017

Zero complaints with Wally. I fly at extremely weird times and a lot of parking lots leave you collecting your car alone and/or in the dark. Wally makes a great effort to live up to their open 24/7 365 days of the year promise and the staff and facilities are top notch even when I'm leaving or arriving in the wee hours.

Daniella E.

Dec 22, 2017

Wally park is a cheap and reliable parking option for my Denver flights. Its also really flexible and is good value if you're gone for just a few days or for longer trips. I've set my parents up here with the valet service which has really helped them with peace of mind, knowing they'll have assistance loading and unloading their luggage and will be sure to have an easy exit path once they've collected their car.

Kirsty N.

Dec 21, 2017

Excellent, well lit lot with great service. The directions that you get in your confirmation email are thorough and the staff are keen to help as you enter the lot. I got myself a Wally parking pass and got an additional 15% off!

Bianca L.

Dec 21, 2017

There is nothing better than arriving back in Denver and making your way over to Wally Park and picking up your car, knowing it is exactly as you left it. The staff are friendly when you enter and greet you, and as you leave.

Tristan W.

Dec 21, 2017

Wally Park is a really convenient and efficient option if you're needing overnight parking near Denver International. Nannette and the other staff were very friendly and helpful with carrying my luggage out to the shuttle I had arranged from the airport.

Jess W.

Dec 20, 2017

I can't say enough for how pleasant my experience was using Wally. Trying to catch a 06:00 international flight should be difficult, especially travelling with two little ones. But the staff are friendly despite the brutal early morning conditions and even recommended a shuttle service from the airport that would be able to pick up shortly. they really went the extra mile.

Andrea W.

Dec 20, 2017

My family and I decided to go on a family trip to visit the in-laws and decided to make use of Wally as it would be more convinient than a shuttle service. Not only was everything booked in seemlessly online, but when I arrived at Wally I was directed to the correct bay and my family and my bags were all offloaded by one of the friendly staff members. Leaving when we got back was even easier, and a text organized me a driver straight to my car, with my invoice settled and a bottle of water for my wife and kids on our way out. Thanks, Wally! :)

LaToya E.

Dec 19, 2017

Recently moved to Denver from the UK and finding Wally has been a godsend. Navigating through the new streets and airport protocolls could have been tricky, but the online booking system and detailed email instructions as to how to book in and where to park made life so much easier. When landing after a week in New York, my car was ready to go and Birhamu even helped me to stow my bags. Thanks Wally!

Darren N.

Dec 18, 2017

Really competitive (read: CHEAP) day rates, especially with all the benefit of free cancellations. For longer stays all I have to do is go online and increase my time. So simple and quick to do. And did I mention secure. It's a stress free way to leave your car parked while you travel.

Jacques W.

Dec 16, 2017

After landing at my last visit to Wally park, I ended up doing a bit of shopping at the airport before grabbing my car. When I went to pay for my stay, I was told that I had to pay extra to what I was quoted because my hours had exceeded the agreed upon number of days! It's ridiculous to charge me for these extra hours. This is no way to run a business.

Tyrone M.

Dec 16, 2017

Given how much prices have increased for overnight parking around Denver International, the convenience and value for money and GREAT price offered by Wally is top notch. The online booking system is great as you don't have to worry about sorting out paying when you're leaving. Simply login online and book your spot. Reservations, date changes and even cancellations are simply a click away.

Vaughan B.

Dec 14, 2017

I LOVE Wally Park and have been using them for the last two years for my business trips. A few weeks ago, after landing in the early hours of the morning I realized one of my tires had a puncture. Despite it being 2 in the morning, Kevin helped me change the tyre and made sure I was good to go. Excellent service! :)

Joshua X.

Dec 13, 2017

I've used Wally Park for years. They're reliable and affordable. It is easy to find using their map on their site, and easily accessible.

Carla P.

Dec 12, 2017

Brilliant service! The online booking procedure is top notch and takes the hassle out of booking my boss' flights. The last time I booked I messed up and the company card was charged twice. The helpdesk got to my problem quickly and ensured that I didn't have to go through any awkward conversations with my boss! Thanks, Wally Park :)

Ben K.

Dec 10, 2017

Early morning flights out of Denver are terrible, but Wally Park takes some strain out of traveling. Being open 24/7 and with online bookings available, at least I don't have to worry about parking, or my vehicle's safety. I even recommended Wally Park to a friend of mine in Jacksonville.

Sam E.

Dec 08, 2017

Never had any trouble with making use of Wally Park. The staff are extremely friendly, especially toward senior citizens. It is a pleasure parking my car at Wally's everytime I travel to see my grandkid in LA. Since my husband's passing I have been unsure about the security of my vehicle when travelling, but not anymore.

Lance H.

Dec 07, 2017

Wally Park is one of my fave Denver parking options. With its reasonable pricing and easy booking I know that my wallet is safe. Given I have to sometimes stay out of Denver for 30/40 days at a time, Wally Park's 24/7 service and longer stay friendliness gives me extreme peace of mind.

Keenan O.

Dec 06, 2017

Wally Park is always my go-to when flying out of Denver. The parking lot is so close to the airport terminal you can almost walk there. And best of all it is so clean and organized. :)

Joseph I.

Dec 05, 2017

Excellent parking experience, making my trip to the airport a lot less annoying than it could be. Really cheap day rate, comprable to what I've paid for an hour at other airport parking complexes. Will definitely be parking here again! :)

Neale E.

Dec 04, 2017

It was impossible to find a parking as everything was full. When I eventually did find a spot, I got lost trying to find the exit.

Neil H.

Dec 04, 2017

I really enjoyed making use of the parking structure. The spaces were wide and accommodating and the directions were easy to follow. The attendant on duty is helpful and processes the traffic quickly and efficiently. A convenient walk from the departures terminal.
Best Price Guarantee!
Book Now
Free + Easy Cancellations