Tampa TPA Airport Parking
Tampa TPA Airport Parking
Tampa TPA Airport Parking 4301 Tampa Bay Blvd., , Florida United States 33614-7803
Nearby parking lots

Location

4301 Tampa Bay Blvd., , Florida United States 33614-7803

Area

N Dale Mabry Hwy
Tampa Airport

Phone
Parking lot information
Tampa TPA Airport Parking Is the closest parking lot to the Tampa "TPA" Airport. We offer exceptional service at an incredible unbeatable daily rate. Park with us and experience for yourself what exceptional customer service and unbeatable value feel like. We look forward to serving you. We value your feedback and will do everything within our power to make this a pleasurable experience that you will want to write a review about.
Other important Tampa Airport parking tips include where to find Electic Vehicle Charging stations and Handicap Accessible parking. Be sure to click on the aforementioned links to learn more.
Additionally, those who are looking to leave their car for a week at a local hotel and sleep the night before or after their flight can visit one of the following Park Sleep and Fly Hotels.
If you are looking for great parking deals, click here to Compare and Reserve parking at TPA Airport.
Shuttlefare.com is the #1 resource for finding and booking shared ride and private airport transfers around the World. You can pre-book / schedule a pickup at over 1000 airports and 10s of thousands of locations easily on your phone or desktop. Sort by vehicle preference, whether you have 100 people or it's just yourself, Shuttlefare can make travel so much easier and save you money by comparing top operators before your trip.
Find nearby parking in Tampa »
Key Details
Guarantee Your Spot Free + Easy Cancellations
How to park at this facility
ENTRY PROCEDURES
Please show your InstaPark Pass to the attendant for validation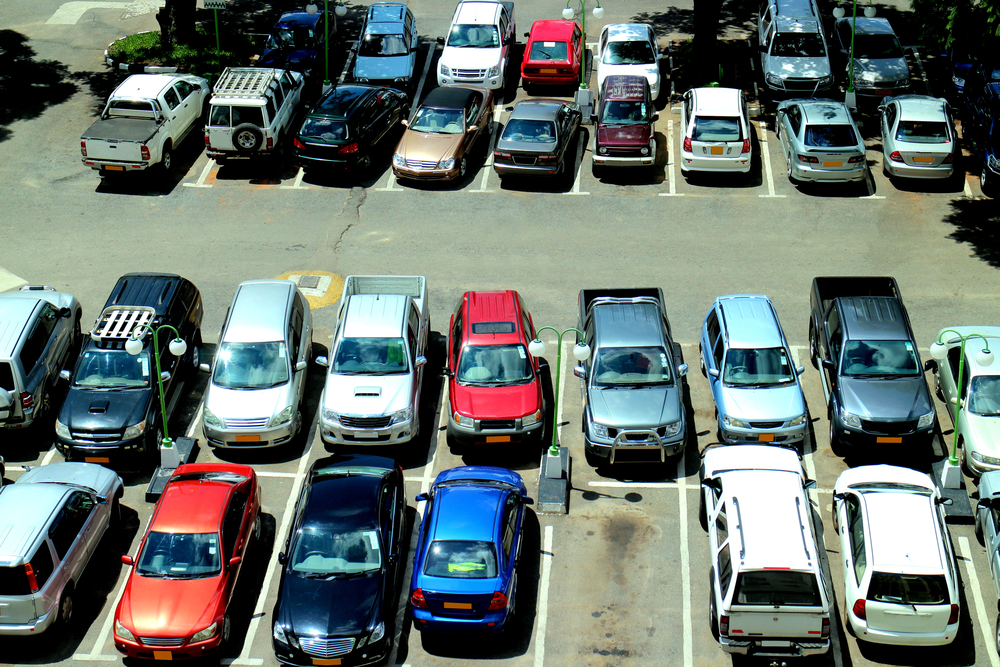 Services, Amenities, Features and Add-Ons
Security guard
Video surveillance
Offer hourly rate parking
Offer day parking
Offer night parking
Offer monthly parking
Accommodates oversized vehicles
Additional Shuttle 1
Additional Shuttle 2
Additional Shuttle 3
Additional Shuttle 4
Additional Shuttle 5
Shuttle 1
Shuttle 2
Shuttle 3
Shuttle 4
Parking location and directions
4301 Tampa Bay Blvd., , Florida United States 33614-7803
Tampa TPA Airport Parking prices and rates
Add-ons
Security guard
- no charge -
Video surveillance
- no charge -
Offer hourly rate parking
- no charge -
Offer day parking
- no charge -
Offer night parking
- no charge -
Offer monthly parking
- no charge -
Accommodates oversized vehicles
$10.00
Additional Shuttle 1
$5.00
Additional Shuttle 2
$5.00
Additional Shuttle 3
$5.00
Additional Shuttle 4
$5.00
Additional Shuttle 5
$5.00
Shuttle 1
- no charge -
Shuttle 2
- no charge -
Shuttle 3
- no charge -
Shuttle 4
- no charge -
Other charges
Airport Fee
+8.50%
Customer Reviews
Customer Reviews (38)
Dustin F.

Jan 27, 2017

What the lot lacks in size it makes up for in great services are a really good low price. Shocked at how affordable it all was. $6 a day? Really a great way to start off my trip I honestly had no complaints about anything

Carl L.

Jan 25, 2017

I was really surprised at how fast the shuttle bus ride was - thought it would be much longer but it was fast! Staff was really nice and helpful to me as I was parking my car and they even helped me bring my luggage to the shuttle bus. It was really great!

Leonard N.

Jan 21, 2017

The location was really easy for me to find even though I'm not all the way familiar with Tampa. Great location, price is just right, and everything was just as they said it would be. Perfect service and I felt really good about leaving my car here.

Igor C.

Jan 18, 2017

People should definitely park here more! It was a great experience and I'm glad I left my car here. I was travelling for a few weeks and this was the perfect lot for me the keep my car without me having to worry about it at all. I called once to check in and they were nice and helpful

Sharon K.

Jan 12, 2017

Really great service at a daily rate I almost couldn't believe. I parked here for a few weeks and I'm so glad I found this location. I'll probably be using this location many times in the future. Great work, guys!

Izebella Q.

Jan 11, 2017

I couldn't have asked for a better experience honestly, and this is definitely somewhere that I'll be parking again in the future

Chantal U.

Jan 06, 2017

I'm always worried about whether or not I can park my van in certain places because it's so big but TPA Airport parking can hold extra large vehicles with no problems. My car was well taken care of and safe while I was gone. Everyone here is also really nice so it was awesome!

Leila C.

Dec 31, 2016

This was such a great start and end to my trip, knowing my car parking issues were taken care of already and knowing that I wouldn't have to wait on a taxi or ride sharing service that would have taken ages to get through to the airport

Octavia N.

Dec 24, 2016

Every Time I have used park & fly in the past I had a bad experience, but finally with TPA parking it was really great how everything came together. I was really happy there was such an emphasis on security and it made me feel really good about leaving my car there. I knew I would be gone for a while so it was important for me to feel safe about it.

Angelina T.

Dec 20, 2016

FOR $6 A DAY THIS WAS SUCH A GREAT DEAL!

Tamar A.

Dec 18, 2016

Parking anywhere close to the cruise port is usually asking for trouble but not with this carpark. It was an EXCELLENT experience and I will be booking my spot with them again really soon. I was really happy about how fast the shuttle bus ride over was too, made everything so much easier

Dave Y.

Dec 16, 2016

I tried finding this parking lot and it is literally impossible to find. I drove around for maybe 20 minutes and didn't see a big sign, which is what I was looking for. I already had my spot booked and everything and never got a chance to park there because it was so difficult. Is it hidden or something? I couldn't be bothered trying to call or use my GPS because I was already too frustrated so I just left my car somewhere else and ended up with a ticket. Ridiculous and terrible service

Courtney O.

Dec 11, 2016

GREAT service! Wouldn't have changed anything about my experience and I'm glad I booked my parking spot with TPA parking. Form the great location, to the affordable price I found a real gem with this one

Joyce J.

Dec 05, 2016

Knowing there was video surveillance on the premises made it that much safer to me and I had no doubts in my mind about leaving my car here. The staff was super friendly and when I came back, my car was exactly the way I left it. zero complaints over here

Bailey J.

Dec 03, 2016

It was hard to find a parking lot that was open 24 hours since I knew I would need to access it at a strange time. When I made my reservation, I put 2 AM and when I got there a little bit early they let me in right away. It was great and they were really nice about it

Michelle L.

Nov 27, 2016

Being so close to the airport, I was blown away by how cheap the daily rate was. For $6 a day and to have a shuttle bus included in that price was really great. There were tons of other parking lots in the area that were much more expensive but way les convenient, Glad I booked this one.

Francis A.

Nov 20, 2016

The whole shuttle bus situation was great and it was a really short trip to the airport. After I pulled up and parked, the staff were kind enough to help me bring my bags to the shuttle bus before I got in and took the 10 minute ride to TPA

Brooke D.

Nov 15, 2016

Located right on tampa Bay Blvd, this place was really easy to find and so close to the airport I was really excited. I was able to find it right off of the highway and pulled up to park my car when I was greeted by some really nice attendants that worked there.

Jonathan E.

Nov 09, 2016

Not many of the parking locations have monthly parking so I was happy to find that this one did. Super useful option and I felt totally comfortable keeping my car here for over a month. I knew it would be in great hands while I went away.

Sara O.

Nov 03, 2016

I knew I would be gone for a while and was worried about leaving my car behind for a few months. When I saw that they have monthly parking and specific rates for it, I knew I made the right choice. I was able to leave my car here for 3 months without having to worry.

Chrissy I.

Oct 30, 2016

As soon as I saw the security guard posted up in front of the lot I knew this was the best place for my car to be while I was away. I was really happy with the service overall and will definitely be bringing my car here in the future when I need to be close to the airport

Wyatt K.

Oct 23, 2016

5 stars! Definitely booking with them again soon!!

Mary J.

Oct 17, 2016

It was be tricky to get close to the airport but I found the perfect parking lot. This place is not just close to the airport, but the price is great, the staff was really friendly and helpful and the lot was clean and safe. I knew it was a great place to leave my car

Salome X.

Oct 10, 2016

All of the staff here was really nice to me and one of them even let me charge my phone because I got there a little bit early. My car was parked and then I was whisked away to the airport by the shuttle bus and it was honestly such a great way to start off my trip

Hazel S.

Oct 08, 2016

As soon as I pulled up the staff were right there to help me with any questions that I had, help me with my bags into the shuttle bus and anything else I needed. Once my car was parked I was in a shuttle bus and on my way to the airport. It was all very fast and I was shocked at how seamless everything was

Justine T.

Oct 06, 2016

The location was so close to TPA Airport I was in shock, shuttle bus only too a few minutes and I was really happy about that. My car was in great hands and I have nothing bad to say about the service at all. I couldn't have picked a more perfect place to leave my car

Terra A.

Oct 03, 2016

I actually couldn't believe how simple it all was! The service was incredible and made my trip so much less stressful!

Ruben B.

Sep 30, 2016

The lot was a bit hard to find but the staff was more than willing to help me find it. When I pulled up, they directed me to the best place to park and helped me with my bags when I was getting onto the shuttle bus. It was all really great

Neil L.

Sep 24, 2016

I was pleased to see a public airport parking lot with such a commitment to safety and security, and the guard and video surveillance made me feel really safe during the time I had my car here. I definitely didn't have to worry at all while parked here and when I got back my car was exactly as I left it

Zachary G.

Sep 23, 2016

Awesome service! Great staff! One of the best parking experiences I've ever had!

Corrine F.

Sep 21, 2016

When I saw that the daily rate for this rate was only $6, I knew I chose well :) this was the perfect way to start off my trip and I'm really happy that I found a safe place to keep my car while I was gone for a month.

Garth U.

Sep 16, 2016

Trying to make a flight at TPA but having to find parking is really hard, so finding this location was a real time-saver. I was able to pull up, get help with my luggage into the shuttle bus and take the short ride to the airport - right up to the terminal. I got there with time to spare, too

Candace I.

Sep 11, 2016

My truck is pretty wide so I always worry that having it around other cars will make it prone to getting scratched. My car was more than safe and sound while I was gone and in perfect condition when I got back - they even had it out front waiting for me when I got off the shuttle bus

Falon G.

Sep 07, 2016

I'm usually really concerned about leaving my car in public places but after talking to the really polite staff they assured me that I had booked the right lot. I made it to the cruise port in about 15 minutes and was at my pier way faster that I thought I would be

Margaret Q.

Sep 01, 2016

I was so happy to find a lot that I would be able to access at any time of the day because I knew my flight out of TPA would be at a really late and odd hour so it was important that I could park somewhere that would be open at this time. I found TPA airport parking just in time to book my spot and head down there before getting into the shuttle bus to the airport

Ivy W.

Aug 25, 2016

Knowing there was video surveillance in the lot is what put my at ease enough to leave my car there. The whole experience was really great and I have no complaints during any part of the time my car was parked there. Shocked by how simple and quick the whole process was

Carrie K.

Aug 19, 2016

As soon as I saw the security guard I knew it was going to be a safe location for me to leave my car. And of course I was right! The staff here was so helpful too when I dropped off my car. Great service and I couldn't have asked for anything more.

Tiara I.

Aug 16, 2016

Parking in Tampa can really be hectic which is why I was really glad I found this parking so close to TPA Airport. It was so convenient to be that close to the airport and for such a great price too! Really great service and will be booking again soon
Best Price Guarantee!
Book Now
Free + Easy Cancellations