Smart Park Airport Parking
Smart Park Airport Parking 900 East Second Street, Essington, Pennsylvania United States 19029
Nearby parking lots

Location

900 East Second Street, Essington, Pennsylvania United States 19029

Area

.
Philadelphia International Airport, PHL parking

Phone
Parking lot information
Smart Park Airport Parking
We offer some of the best rates available anywhere in Philly for PHL long-term parking, and we know you'll love the convenience and service we offer. Our facility is certified, and we offer complimentary shuttle service for our guests, 24 hours/day, 365 days/year. With our courteous service, and close proximity to Philadelphia International Airport (only 2 minutes!) We'll make sure that you get to and from the airport on time, and enjoy the best service possible, while you're in transit. Your vehicle will be carefully looked after, and when you return, we're happy to offer several complimentary services, as needed. These emergency roadside services include; free emergency gasoline, free assistance with frozen locks and snow removal, free flat tire service, and free jump starts! These services are all included, when you book with us!
You'll enjoy peace of mind on your next trip, and you'll be able to travel with peace of mind, knowing that your vehicle is in great hands with us. Our lot is very well lit, safe, secure and fully fenced-in. You can feel completely confident with your decision to leave your vehicle with us. Our rates start at, $6.95/day for self parking. We also offer valet parking. Please contact us, or take a look online for more information on rates for valet parking and other services.
It's important to book PHL long-term parking at a facility that you can trust to charge reasonable rates, take great care of your vehicle, and treat you with courtesy and respect. Traveling can be a stressful enough experience on its own, and we want to make sure that you get your trip started off on the right foot. Once you return, we want to make sure that things go as smoothly as possible for you again, and that you're on your way home as quickly and efficiently as possible. We'll help to make this the best possible experience for you.
Smart Park Airport Parking has got the best rates and services available, at a location that allows you to get to and from PHL in just minutes! Book your PHL long-term parking with us!
Services, features and add-ons
Nearby Attractions
Philadelphia International Airport (2.5 miles)

Parking garage and outdoor lot
Offer daily parking
Offer weekly parking
Valet parking available
Find nearby parking in Essington »
Key Details
Guarantee Your Spot Free + Easy Cancellations
How to park at this facility
ENTRY PROCEDURES
Please show your InstaPark Pass to the attendant for validation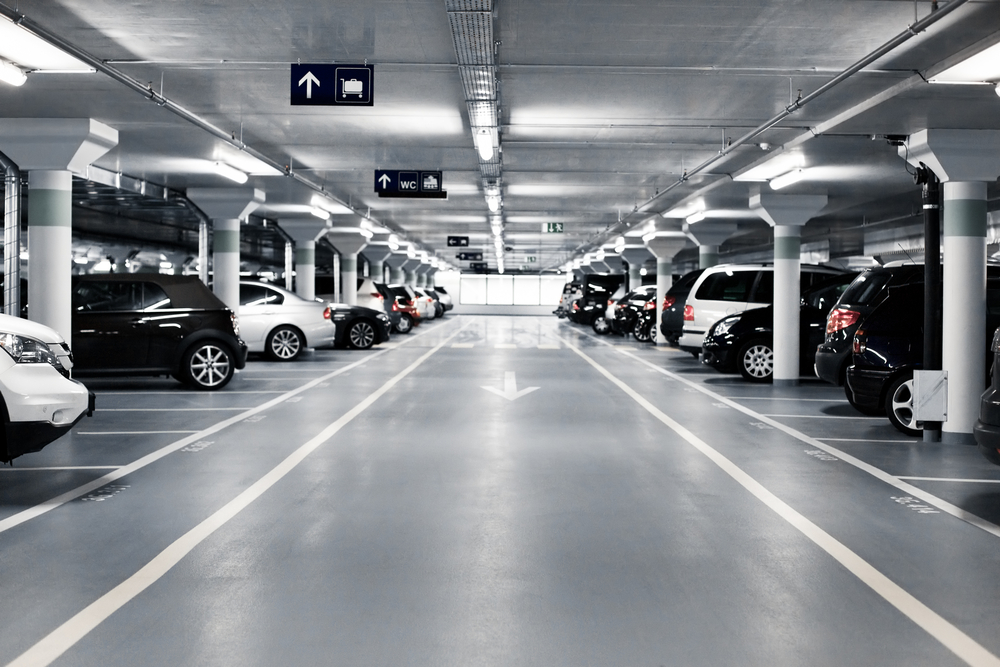 Parking location and directions
900 East Second Street, Essington, Pennsylvania United States 19029
Directions
On I-95 South, head southwest, and take exit 8 toward Ridley Park
Get on I-95 North in Ridley Township, and make a sharp left onto South Stewart Avenue (follow signage for Chester Waterfront/Industrial Highway/Penn Terminals/PA-291)
Turn left merging onto I-95 North, and continue to Tinicum Township
Take exit 9A-9B and merge onto I-95 North exiting onto 9A-9B, merging onto PA-420 South/Wanamaker Ave toward Essington
Merge onto PA-420 South/Wanamaker Avenue, continuing on Wanamaker Avenue, and make a left onto East 2nd Street
Smart Park Airport Parking will be on your right
Smart Park Airport Parking prices and rates
Daily rate
Day rate
$7.35 / day
Grace period: 0 hour
Customer Reviews
Customer Reviews (0)
Best Price Guarantee!
Book Now
Free + Easy Cancellations