Sacramento International Airport
Sacramento International Airport 6900 Airport Boulevard, Sacramento, California United States 95837
Nearby parking lots

Location

6900 Airport Boulevard, Sacramento, California United States 95837

Area

.
Sacramento International Airport, SMF parking

Phone
Parking lot information
Sacramento Airport Parking is the most convenient SMF parking lot available. Parking at the airport has a lot of advantages. You don't need to take a shuttle or taxi to get there for one. It is quick, easy and definitely makes for a more relaxing holiday. This is definitely quite a large parking lot, but spots do fill up rather quickly. Be aware of that, and make sure to reserve your space early. The earlier the better! You don't want to get to the day before your flight and realize that you haven't found a parking spot yet. When you are planning a trip, always make sure to book a parking space right after you book your travel ticket. This will help you become more relaxed, and you will also be able to cross that one item off of your check list.
At the Sacramento Airport, there are well trained security guards who are serious about keeping your car safe. They patrol every hour of the day, and make sure that everything is well. There are also many surveillance cameras in and around the parking garage to help staff and security watch your vehicles so they don't always have to be in the lot. If it's a cold night, security would rather watch a camera through a screen rather than constantly checking up. Of course, they still do their rounds, but they aren't as worried about your cars as they would be if there weren't any security cameras.
It is so much more convenient parking at the airport than it is anywhere else, and it is also inexpensive. Depending on which parking lot you are parked in, costs vary. In the daily lot, it is $12 to park. In the economy parking lot, it is $10 to park daily. That's a great deal! Of course, the economy parking lot is a little further than the others, but it is definitely worth it when you arrive home form a long trip and can just walk to your car instead of being worried about a shuttle bus or taxi.
If you are looking for great parking deals, click here to Compare and Reserve parking at SMF Airport.
Shuttlefare.com is the #1 resource for finding and booking shared ride and private airport transfers around the World. You can pre-book / schedule a pickup at over 1000 airports and 10s of thousands of locations easily on your phone or desktop. Sort by vehicle preference, whether you have 100 people or it's just yourself, Shuttlefare can make travel so much easier and save you money by comparing top operators before your trip.
Book At SMF International Today for Convenience & Great Service!
Nearby Attractions
Sacramento Airport Parking is right inside of Sacramento Airport.

Services, features and add-ons
Bold = Featured
Regular = Not Featured

Covered Security Guard
Video surveillance
Offer day parking
Offer night parking
Valet parking
Car Wash
Car Detailing
Find nearby parking in Sacramento »
Key Details
Guarantee Your Spot Free + Easy Cancellations
How to park at this facility
ENTRY PROCEDURES
Please show your InstaPark Pass to the attendant for validation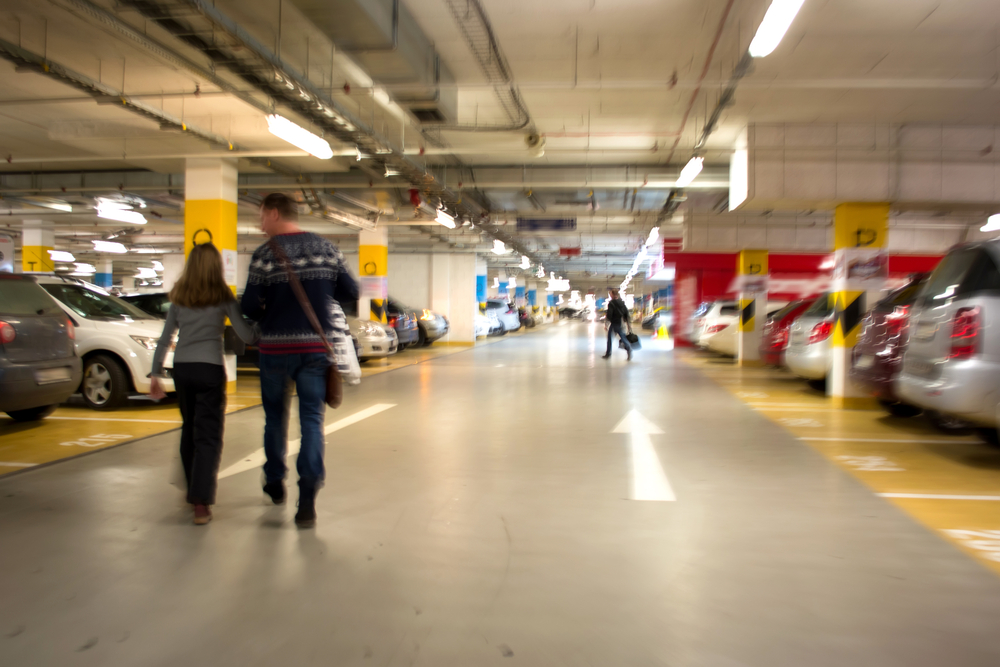 Parking location and directions
6900 Airport Boulevard, Sacramento, California United States 95837
Directions
From West
Take 80 Eastbound
Exit onto 5 Northbound
Follow airport signs
Exit 52b to the airport.
From East
Take 80 Westbound
Exit onto 5 Northbound
Follow airport signs
Exit 52b to the airport.
Sacramento International Airport prices and rates
Daily rate
Day rate
$10.00 / day
Grace period: 0 hour
Customer Reviews
Customer Reviews (0)
Best Price Guarantee!
Book Now
Free + Easy Cancellations