Renaissance Denver Stapleton Hotel - DIA - DEN International Parking
Renaissance Denver Stapleton Hotel - DIA - DEN International Parking 3801 Quebec St., Denver, Colorado United States 80207
Nearby parking lots

Location

3801 Quebec St., Denver, Colorado United States 80207

Area

Quebec St. & Smith Rd.
Stapleton Northfield Denver

Phone

Shuttle
Parking lot information
The Renaissance Denver Stapleton Hotel Offers exceptionally great rates for Denver International Airport Parking with a free shuttle service that will take you to Central Park Station where you'll catch the A line train ($9/person) to DIA/DEN
The majority of our parking is in a covered garage. Garage Entrance has a clearance of 6 Feet and 8 inches.
The Hotel offers Free Wifi in the luxusrious lobby / shuttle waiting area.
Great and friendly staff, excellent customer service and unbeatable DEN airport parking rates!
for Flight information and additional info about
Denver International Airport see https://www.flydenver.com

Our cancellation policy: we require at least 24-hour notification prior to your scheduled parking arrival (date/time) in order to provide a full refund, this is because 24hrs we commit to the lot operator to pay for this spot and reserve it for you. If you need to cancel your reservation please notify us as soon as you can so that we can notify the lot operator and release your spot, and issue a refund.
Find nearby parking in Denver
Key Details
Guarantee Your Spot Free + Easy Cancellations
How to park at this facility
ENTRY PROCEDURES
Upon arriving: When pulling into the garage, take a ticket at the entry gate.

Once in the garage, airport parking is available on P3, P4 or P5 – please remember what level your vehicle is parked on.

Go inside the Renaissance to the front desk with your InstaPark confirmation of your paid parking.

You will need to give your confirmation to the front desk and fill out a form with your vehicle information.

A shuttle can then take you to Central Park Station where you'll catch the A line train ($9/person) to DIA / DEN. (There can sometimes be a 15 minute wait for the shuttle to leave for DIA / DEN.)
EXIT PROCEDURES
When you return from your trip to DEN / DIA airport,

Take the A Line train back to Central Park Station and call the Renaissance Hotel Shuttle (1-303-399-7500) for a pickup.

Stop by the front desk when you return to the property to have your parking ticket validated

Upon exiting the lot feed the ticket into the machine at the exit gate to exit the garage.

We hope to see you again soon!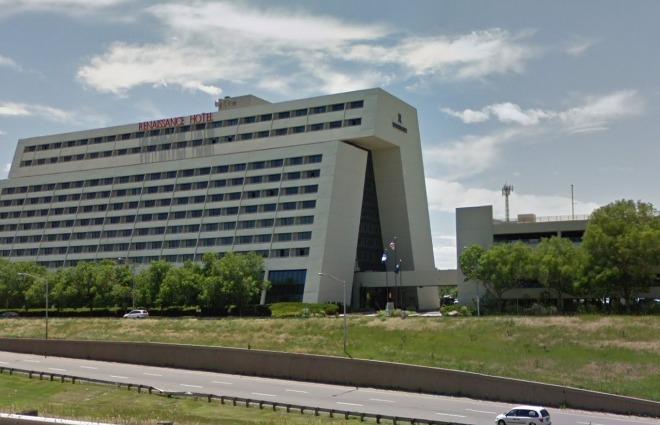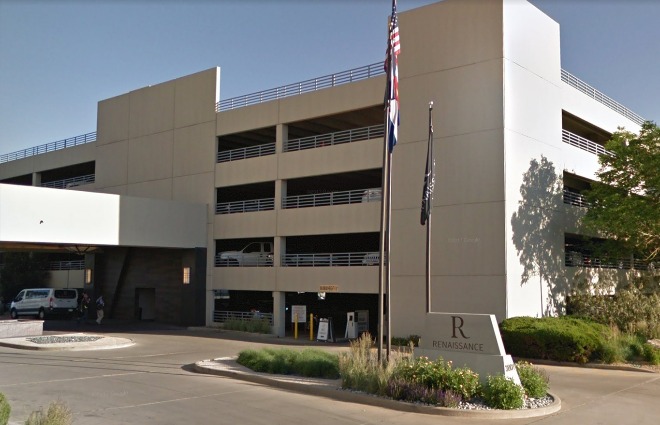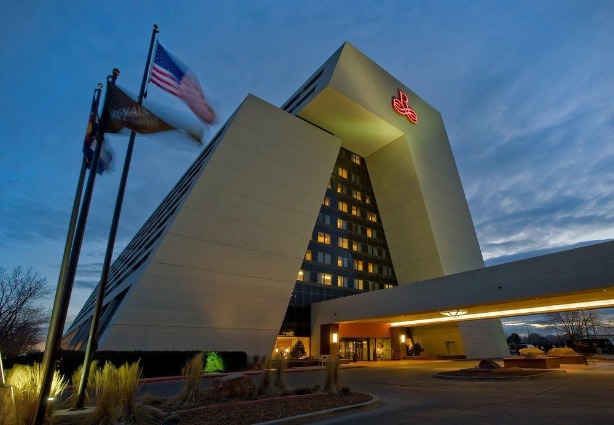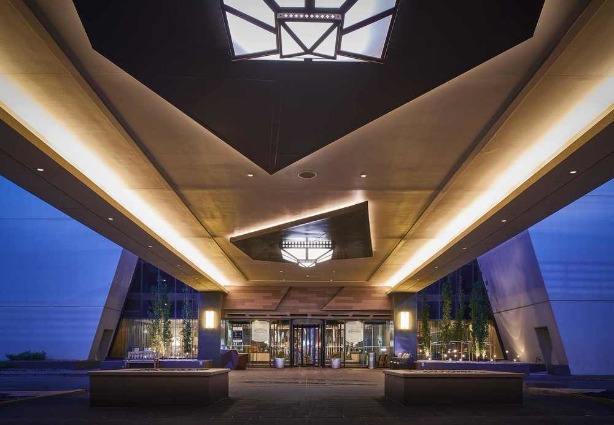 Parking location and directions
3801 Quebec St., Denver, Colorado United States 80207
Renaissance Denver Stapleton Hotel - DIA - DEN International Parking prices and rates
Daily rate
Day rate
$5.95 / day
Grace period: 4 hours
Other charges
Denver tax
+7.65%
Customer Reviews
Customer Reviews (7)
Chris W.

Dec 11, 2021

Very easy to use, lots of covered parking, shuttle to the train station readily available, and timely to be picked up on return from the airport

Steve E.

Oct 18, 2021

No where on the booking site did it mention I would need to take the train. Only found that out after booking and in confirmation email. Confirmation email also had incorrect pricing. Would have ultimately been cheaper and faster to park at the airport. Doubt I'll use this location again.

Ramona J.

Oct 13, 2021

Easy, quick shuttle. Covered parking. Friendly staff.

craig n.

Aug 25, 2021

When we booked the reservation, it was advertised as "airport parking" with shuttle service which would imply they would be taking you to the airport. In fact, the shuttle takes you to the Central Park train station a half mile away and then you have to pay for the train to the airport. So if you have a family of four like I do, you pay for parking at the hotel, then four tickets to the airport and then four train tickets from the airport back to the train station. Then you have to call the hotel for shuttle to take you back to the hotel to get your car. It's very misleading marketing they have going on. There is no advantage to parking there and doubles your transportation time and cost.

Anthony S.

Aug 24, 2021

It is an easy.process, selecting the dates for entering and returning. Give yourself enough time to make the light rail to the airport. One thing that could be improved is the exit process the card or ticket sometimes doesn't work when you exit. When this happens, the speaker on the gate needs improved audio. The sound is a bit muffled.

Katti E.

Aug 10, 2021

Will use this service again if we ever need it. It was actually cheaper than taking an Uber and it was great to have our vehicle ready and in a safe place. Process was super easy. Staff was friendly and professional.

Ray H.

Aug 04, 2021

Everything as expected and promised. I stored two vehicles for two months at this location. No problems...no issues. Thank you.
Best Price Guarantee!
Book Now
Free + Easy Cancellations