Port of Tampa Cruise Parking
Port of Tampa Cruise Parking
Port of Tampa Cruise Parking 4301 Tampa Bay Blvd., , Florida United States 33614-7803
Nearby parking lots

Location

4301 Tampa Bay Blvd., , Florida United States 33614-7803

Area

N Dale Mabry Hwy
Tampa Airport

Phone
Parking lot information
Port of Tampa Cruise Parking is close to Port Of Tampa. We offer exceptional service at an incredible unbeatable daily rate. Park with us and experience for yourself what exceptional customer service and unbeatable value feels like. We look forward to serving you. We value your feedback and will do everything within our power to make this a pleasurable experience that you will want to write a review about.
Find nearby parking in Tampa »
Key Details
Guarantee Your Spot Free + Easy Cancellations
How to park at this facility
ENTRY PROCEDURES
Please show your InstaPark Pass to the attendant for validation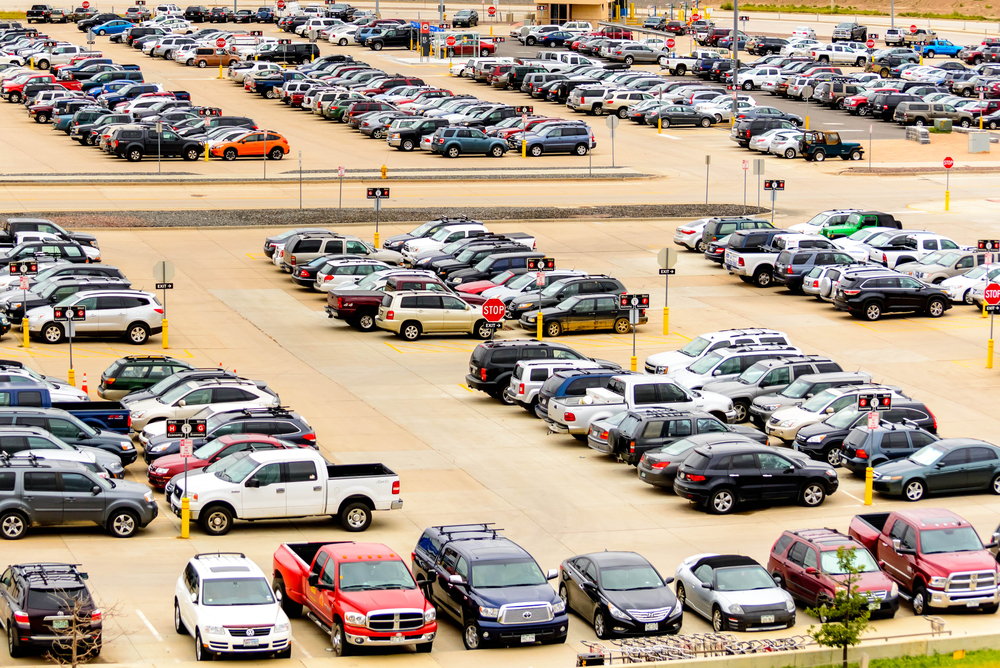 Services, Amenities, Features and Add-Ons
Security guard
Video surveillance
Offer hourly rate parking
Offer day parking
Offer night parking
Offer monthly parking
Accommodates oversized vehicles
Additional Shuttle 1
Additional Shuttle 2
Additional Shuttle 3
Additional Shuttle 4
Additional Shuttle 5
Shuttle 1
Shuttle 2
Shuttle 3
Shuttle 4
Parking location and directions
4301 Tampa Bay Blvd., , Florida United States 33614-7803
Port of Tampa Cruise Parking prices and rates
Add-ons
Security guard
- no charge -
Video surveillance
- no charge -
Offer hourly rate parking
- no charge -
Offer day parking
- no charge -
Offer night parking
- no charge -
Offer monthly parking
- no charge -
Accommodates oversized vehicles
$10.00
Additional Shuttle 1
$5.00
Additional Shuttle 2
$5.00
Additional Shuttle 3
$5.00
Additional Shuttle 4
$5.00
Additional Shuttle 5
$5.00
Shuttle 1
- no charge -
Shuttle 2
- no charge -
Shuttle 3
- no charge -
Shuttle 4
- no charge -
Other charges
State Sales Tax
+7.00%
Customer Reviews
Customer Reviews (35)
Donovan A.

Jan 04, 2017

The lot here was really great I almost couldn't believe it was only $5 a day. It's so close to the airport AND the cruise port I ended up using it twice in one month going on different trips. Such a great place to leave my car behind. No complaints at all!

Leo T.

Dec 26, 2016

I had a cruise to go on and knew I wanted to park close by and head over. Found this parking lot in the nick of time and the whole experience was really great. The shuttle bus over to the piers was really fast and easy I was really surprised

Tania P.

Dec 20, 2016

Been telling everyone to park here to get up close to the airport and also for parking in the city in general. Finding good parking in Tampa is hard and once you find a good spot that works, you hold onto it and use it for everything

Luana C.

Dec 13, 2016

5 STARS! Everyone here is so nice and helped me when I needed it. Coming back for sure

Louise O.

Dec 13, 2016

Really easy to find from downtown Tampa and the lot itself was bigger than I thought! Really clean and everyone that works here is super helpful. Made the whole experience that much better. My bags were a little heavy and they helped me get them into the shuttle bus when they didn't have to. So sweet!

Wilbur D.

Dec 09, 2016

Very impressed by the service here and how everything went. I pulled up and right away an attendant helped me not only park my car but helped me with the bags in my trunk. I got onto the shuttle bus and expected a long ride but was at the cruise port in no time. Driver was great too

Jermaine L.

Dec 07, 2016

NO complaints! Great service here and a great place to leave you car

Augustine P.

Nov 28, 2016

I realized I was a bit early so I was able to grab a bite at a restaurant close by before I went to the lot to park. I was still there a little bit early but the staff helped me park and get all m stuff out of my car. Got on the shuttle bus and was at the airport so fast! Really great

Lynda W.

Nov 25, 2016

Definitely parking here again in the future I had such an easy time. No problems and no trouble at all

Sean P.

Nov 18, 2016

I didn't think I would be able to leave my car here for a month but they have monthly parking and rates too. I called a few times just to check up on my car and it was fine each time I didn't' even have to worry about it. Great job and thanks for keeping my car SAFE

Cori G.

Nov 12, 2016

Overall the service here was great and I'm glad I found a parking lot that was so affordable! It made everything so much better. Staff was great, even my parking spot was better than I thought (the lot wasn't full yet when I got there) so my shuttle bus was literally right there.

Paulina R.

Nov 10, 2016

The location was really easy to find because it was just up on Tampa Bay Blvd so I got there really quickly. Staff helped me park my car and find my way to the shuttle bus that was right there. I don't know why but I thought the ride to the cruise port was going to be way longer but I was there really fast

Harvey L.

Nov 08, 2016

Booked my spot online and was glad I could specify the time because I'm always on schedule. I pulled up and they were already ready for me, ready to help so I parked and my shuttle bus was ready too. I was right on time like I planned and got to the airport with extra time, even

Wilfred T.

Nov 05, 2016

Being so close to the cruise port I've only ever found really expensive parking but I saw this one for only $5 a day and jumped on it. It being cheap didn't make the service bad either, the staff was awesome and helpful the whole time and they even had my car ready for me when I came back to pick it up

Edna T.

Nov 01, 2016

Everyone should use this parking lot I had the best experience here. Everyone that works here is really nice and I was really happy with the service and how efficient it was. I didn't think it would all be so easy but it was really great. Glad it all went smooth!

Avril C.

Oct 24, 2016

I was SO annoyed when I pulled up and had to park my OWN car I was expecting a full valet service here but I guess that's what you get for $5. Everything else was fine but having to park my own car was just really inconvenient. Sure they helped me with my bags but I was already annoyed by then so I'm giving this place 2 stars because the shuttle bus was fine but I was just really expecting valet parking. Car was waiting outside for me when I got back though

Ramona R.

Oct 23, 2016

Location was close to my house (I live close to the cruise port) so easy and fast to get too. Great staff!!

Meryl L.

Oct 16, 2016

I didn't want to leave my car in my apartment building parking because nobody watches it there so I was happy to see security at this lot when I got here. I felt a lot better about leave it here and the lot looked really clean and bright - would be really hard to break in here with all of that plus the cameras so I felt ok

Zola Y.

Oct 11, 2016

After getting back from my flight and from the airport I got off the shuttle bus and saw my car right away. It wasn't long before staff came to help me with my bags out of the shuttle bus and back into my car and that was really helpful because after a trip that long, you're really tired. Thanks so much Port of Tampa Parking

Joy J.

Oct 07, 2016

Awesome service for only $5! Definitely a steal and I've been telling everyone I know to use it whenever they're in Tampa

Simone R.

Oct 07, 2016

Location was super easy to find and I'm glad I found it so fast. After eating at Bern's steakhouse before my trip, I came here to drop off my car and get onto the shuttle bus. Still shocked at how fast the ride over was! Great service and will book again!

Joel I.

Oct 06, 2016

Couldn't believe how cheap this place was when I saw that it was $5 a day I booked right away. Got here and the staff was so nice and helpful and made everything so much simpler. All went off without a hitch and I didn't have to pay an arm and a leg for great airport parking

Cheyenne K.

Sep 30, 2016

A lot of the other lots in the area aren't secured like this and I was worried my car might get stolen, but this one was perfect and of course I had no problems. Really safe spot for your car and the attendants and guards were really nice too!

Rudy H.

Sep 26, 2016

Wasn't sure how to pull up at first but I had my reservation with me after I made a few stops close by for last minute travel stuff. They helped me right away with getting settled and parking my car, helped me carry my stuff and made sure I was ok on the shuttle bus. Really nice of them

Herman E.

Sep 18, 2016

Left my car here for a few days and usually with park & fly lots I'm a bit apprehensive but I felt good about using this one. I saw the cameras and the security and instantly knew it was safe to keep it here. I got back and my car was in perfect condition - not that I didn't expect it to but I was definitely relieved. Using them again soon

Wendy M.

Sep 12, 2016

Got in the lot at 6 AM and didn't think the staff would be there to help me but they were. Even the manager was on site to help answer some of the questions that I had about how it all worked. Felt really good about storing my car here and I'll definitely be back another time

Annabelle F.

Sep 11, 2016

Always worried my car is too big for most of these lots but they accommodate oversized vehicles and lots of other places don't. I had to pay a little extra but it still ended up being cheaper than a lot of other places. Service was great and I didn't have to park in some random area because I have a bigger car, the spaces are all just bigger

Cherise G.

Sep 03, 2016

For $5 a day you get a lot of great service and staff tat actually wants to help you get where you're going. They helped me park, carried my heavier bag and showed me exactly where to get the shuttle bus. It even brought me right up to my terminal at TPA! I hopped out with time to spare

Willis G.

Sep 01, 2016

Booking my reservation online was really easy and I was even able to put in the time I was going to arrive. I got there a little bit late but the attendants were still right there to help me get in the lot, parked and on the shuttle bus so I could still make my flight on time

Ronald I.

Aug 31, 2016

I was so impressed by the service I just had to leave a comment. I was apprehensive about leaving my truck here because of the size but they took great care of it and there wasn't a single scratch or dent on it. Sometimes in big lots, cars always hit my truck because it's hard to get around but my car was completely fine when I got back

Sylvester P.

Aug 30, 2016

Parking here was the best decision I made for my trip and everything went off without a hitch, I was really blown away. Knowing there was security and surveillance let me know my car would be safe to leave here and I didn't worry about it once

Michaela J.

Aug 24, 2016

Awesome service!! Booking again the next time I'm in Tampa!

Alma Q.

Aug 19, 2016

This was such a stress-free experience I was almost in awe. Really great work! Honestly zero complaints on my end everything was just as it was advertised and all really seamless. I made it to the airport with lots of time to spare after that quick shuttle bus ride.

Dutch K.

Aug 12, 2016

I didn't think the shuttle bus trip was going to be that short but I'm glad it was. Everyone that works here was really nice and even helped me get my bags from my car into the shuttle bus that I pre booked. super helpful and a great way to start off my trip right

Laura P.

Aug 06, 2016

The staff here were really helpful and had no problems answering my million and one questions about everything once I got there. It was really great and helped put my mind at ease because I was a bit worried about leaving my car at first. Definitely would recommend and park here again
Best Price Guarantee!
Book Now
Free + Easy Cancellations