Philadelphia International Airport
Philadelphia International Airport 8000 Essington Avenue, Philadelphia, Pennsylvania United States 19153
Nearby parking lots

Location

8000 Essington Avenue, Philadelphia, Pennsylvania United States 19153

Area

.
Philadelphia International Airport, PHL parking

Phone
Parking lot information
Philadelphia International Airport
There is no better deal for PHL long-term parking anywhere else, than there is at Philadelphia International Airport. This is the best available location, and the prices simply can't be matched. Our economy parking lot is available for a flat rate of only $11/day, and these rates include complimentary shuttle services to and from the terminals. These shuttles run 24 hours/day, including holidays. Additional services offered include complimentary lockout service, lot vehicle locator, battery jump starts, and flat tire services. Buses trailers, semis and other vehicles that are over 9,000 pounds are not permitted in this lot.
In addition to our long-term parking options, we offer the following short-term options as well. We offer parking for $4/half hour, $6/hour, $8/1.5 hours, $10/2 hours, $12/2.5 hours, $15/3 hours, $17/3.5 hours, and $24/day. These incredible prices at our safe, secure, unbeatable location, make us the best possible choice for PHL long-term parking. These short term-prices are not for overnight parking, but are great for those who are waiting for loved ones to arrive at PHL.
In addition to our incredible location, rates and other services, you'll love the peace of mind you'll enjoy when you fly out of PHL, knowing that your vehicle is going to be here waiting for you when you arrive home. You'll also be happy knowing that our parking facilities are patrolled by the Philadelphia Police Department, who are happy to keep an eye out for your vehicle, and help ensure that it is kept safe. You'll be able to travel with complete confidence, when you park your vehicle with us, and you'll be able to enjoy a quick return to your vehicle, with a quick payment and exit, before you're quickly headed home again.
Philadelphia International airport has get the best possible rates, at the very best location available, for PHL long-term parking. Book your space with us before your next trip!
Services, features and add-ons
Nearby Attractions
Philadelphia International Airport (onsite)
Parking garage and outdoor lot
Offer daily parking
Offer weekly parking
Onsite location at PHL
Find nearby parking in Philadelphia »
Key Details
Guarantee Your Spot Free + Easy Cancellations
How to park at this facility
ENTRY PROCEDURES
Please show your InstaPark Pass to the attendant for validation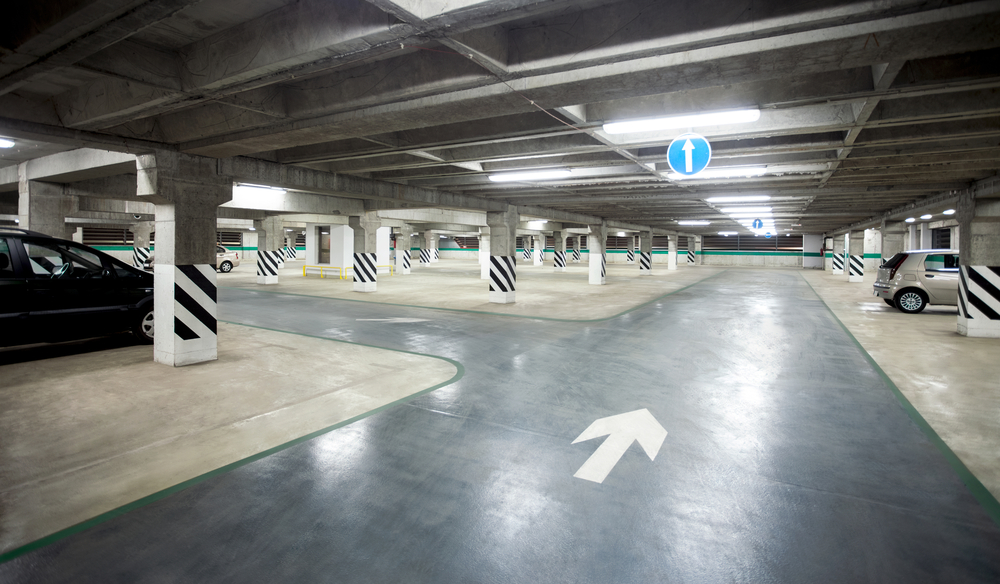 Parking location and directions
8000 Essington Avenue, Philadelphia, Pennsylvania United States 19153
Directions
From I-95 South, take exit 12A-B for PA-291 toward Cargo City
Keep left, and follow the signage for Philadelphia International Airport
You will arrive at Philadelphia International Airport
From I-76 East, heading toward International Airport
Keep left, and take exit 347A toward I_95 South/PA-291/Penrose Avenue/International Airport
Continue onto South 26th Street, and make a right onto Penrose Avenue
Keep right, and take the I-95 South ramp to International Airport
Keep right, and continue on Exit 12B, following signs for PA-291/Cargo City
Stay left, and follow signage for Philadelphia Airport
You will arrive at Philadelphia International Airport
Philadelphia International Airport prices and rates
Daily rate
Day rate
$20.00 / day
Grace period: 0 hour
Customer Reviews
Customer Reviews (0)
Best Price Guarantee!
Book Now
Free + Easy Cancellations