Penrose Hotel 2033 Penrose Avenue, Philadelphia, Pennsylvania United States 19145
Nearby parking lots

Location

2033 Penrose Avenue, Philadelphia, Pennsylvania United States 19145

Area

.
Philadelphia International Airport, PHL parking

Phone
Parking lot information
Penrose Hotel
Park, sleep and fly deals are some of the most convenient deals that you can find, when you're looking for deals for PHL long-term parking in Philadelphia. When you book your time at the Penrose Hotel, you'll be staying only 4 miles from Philadelphia International Airport, and you'll enjoy being able to get your trip off to a comfortable and relaxed start. For only $115, you will be able to stay in a room with 1 King Bed and receive 7 nights of long-term parking for your vehicle, included in that price. You can also receive the same price for a room with 2 Standard Beds. Extra days of parking are available at a low rate of only $5.50/day. You won't find rates this low, anywhere else.

While you stay with us, you'll enjoy complimentary high speed Wi-Fi internet and breakfast, as well as a great location that is close to some excellent local dining. We also include complimentary shuttle to and from Philadelphia International Airport for our guests who book these services. Our shuttle runs every 30 minutes, and it runs on demand, for your convenience. We're close to some of the very best, most exciting attractions that Philadelphia has to offer, including the Liberty Bell Center, Wells Fargo Center and Citizens Bank Park. If you have some time the night before you leave, or when you arrive back home, be sure to take advantage of our excellent location, and enjoy some of these exciting attractions.
Our gated lot is located in a safe, secure and well lit area. We're happy to answer any questions about our parking facility and our hotel, that you may have. Please do not hesitate to reach out, and contact us at any time, with your questions and concerns. We're always more than happy to assist!
There are package deals for sleep, park and fly all over, but you're sure the find the very best deals available, when you book with us at the Penrose Hotel, in Philadelphia for your PHL long-term parking needs!
Nearby Attractions
Philadelphia International Airport (4.0 miles)

Services, features and add-ons
Safe, well-lit, facility
Gated parking facility
Offer daily parking
Offer weekly parking
Park, sleep and fly package rates
Find nearby parking in Philadelphia »
Key Details
Guarantee Your Spot Free + Easy Cancellations
How to park at this facility
ENTRY PROCEDURES
Please show your InstaPark Pass to the attendant for validation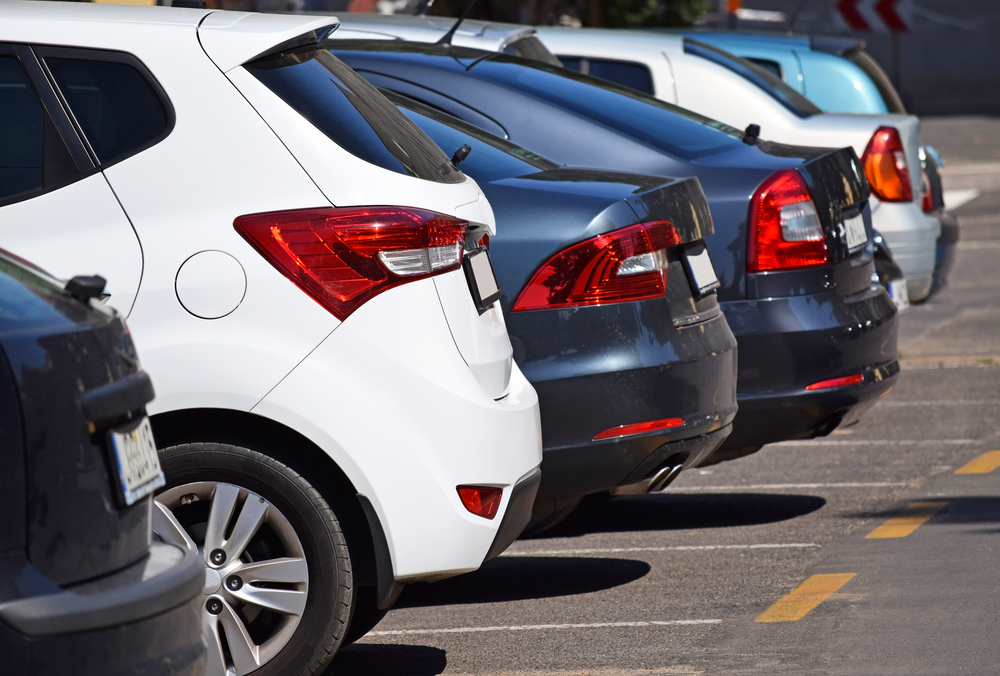 Parking location and directions
2033 Penrose Avenue, Philadelphia, Pennsylvania United States 19145
Directions
From I-95 North, take Exit 13 to PA-291 E/Penrose Ave, and merge onto PA-420 South/Wanamaker Avenue
Keep right and take the I-95 North ramp to Philadelphia, then keep left, and merge onto I-95 North
Keep right, and take exit 13, merging onto PA-291 East/Penrose Avenue toward I-76 West/Valley Forge
Merge onto PA-291 East/Penrose Avenue, continuing on Penrose Avenue
The Penrose Hotel will be on your left
On I-76 East, keep heading toward International Airport
Stay left, to take exit 347A, toward I-95 South/PA-291/Penrose Avenue/International Airport
Continue on South 26th Street, heading to Penrose Avenue, and make a sharp left onto Penrose Avenue
The Penrose Hotel will be on your left
From I-95 South, take exit 17 for PA-611/Broad Street toward Pattison Avenue
Follow South Broad Street and Pattison Avenue to Penrose Avenue
Make a right onto PA-611 North/South Broad Street, and you will see signage for Food Distribution Center
Keep left, continuing on South Broad Street, then make a left onto Pattison Avenue
Make a sharp right onto Penrose Avenue
The Penrose Hotel will be on your left
Penrose Hotel prices and rates
Daily rate
Day rate
$5.75 / day
Grace period: 0 hour
Customer Reviews
Customer Reviews (0)
Best Price Guarantee!
Book Now
Free + Easy Cancellations