Park Shuttle & Fly 320 McClellan Hwy, East Boston, Massachusetts United States 02128
Nearby parking lots

Location

320 McClellan Hwy, East Boston, Massachusetts United States 02128

Area

.
Boston Logan International Airport, BOS parking

Phone
Parking lot information
Park Shuttle & Fly is a fully fenced, secure outdoor parking lot in East Boston, offering both long and short term parking options. Reserve your spot easily online, receive your spot number through email, arrive to the lot and park, receive your reclaim ticket, then you're off! A free shuttle will take you directly to your gate at Logan International Airport, so you don't even need to get an airport map to find your way there. Our shuttles are ready and waiting for you when you arrive, and if one isn't there for you at that moment, the longest you'll have to wait for the next one is just 7 minutes.
If you are looking for great parking deals, click here to Compare and Reserve parking at BOS Airport.
Have peace of mind knowing that your car will be exactly where you parked it at BOS parking when you get back, because at Park Shuttle & Fly, we have a no move policy. This means that nobody at our lot will move your car anywhere else, and it stays safely in our enclosed lot, 24 hours a day! We also have cameras set up throughout our lot to keep tabs on your vehicle at all times when you choose long-term BOS parking with us.
Is your flight delayed? No problem! You only pay for what you use at our lot, so if your flight is delayed or cancelled, we'll refund you the money you spent on parking you didn't get to use! If you prepaid through our website but you need to cancel your reservation, we'll refund you 100% of your money. Our lot is open 24 hours a day, so you never have to worry about taking a late flight, or returning late either. We're always open to get you back to your car!
Shuttlefare.com is the #1 resource for finding and booking shared ride and private airport transfers around the World. You can pre-book / schedule a pickup at over 1000 airports and 10s of thousands of locations easily on your phone or desktop. Sort by vehicle preference, whether you have 100 people or it's just yourself, Shuttlefare can make travel so much easier and save you money by comparing top operators before your trip.
We also provide courtesy drop-off to surrounding hotels, so if you come a day early and need to stay overnight, we'll get your there no problem! We make long-term parking and getting where you need to go when travelling as easy as possible, so visit our site and book your parking spot with us today!
Nearby Attractions
Logan International Airport (3.1 miles)

Services, Features And Add-ons
- Very close to Logan International Airport
- Secure, fenced-in lot
- Assistance with luggage
- Collect points for frequent parking Rewards Program
- No deposit required to book
- Online payment options
- Optional car detailing (minimum 3-day parking required)
- Additional charge for vehicles larger then a Ford F-150
Find nearby parking in East Boston »
Key Details
Guarantee Your Spot Free + Easy Cancellations
How to park at this facility
ENTRY PROCEDURES
Please show your InstaPark Pass to the attendant for validation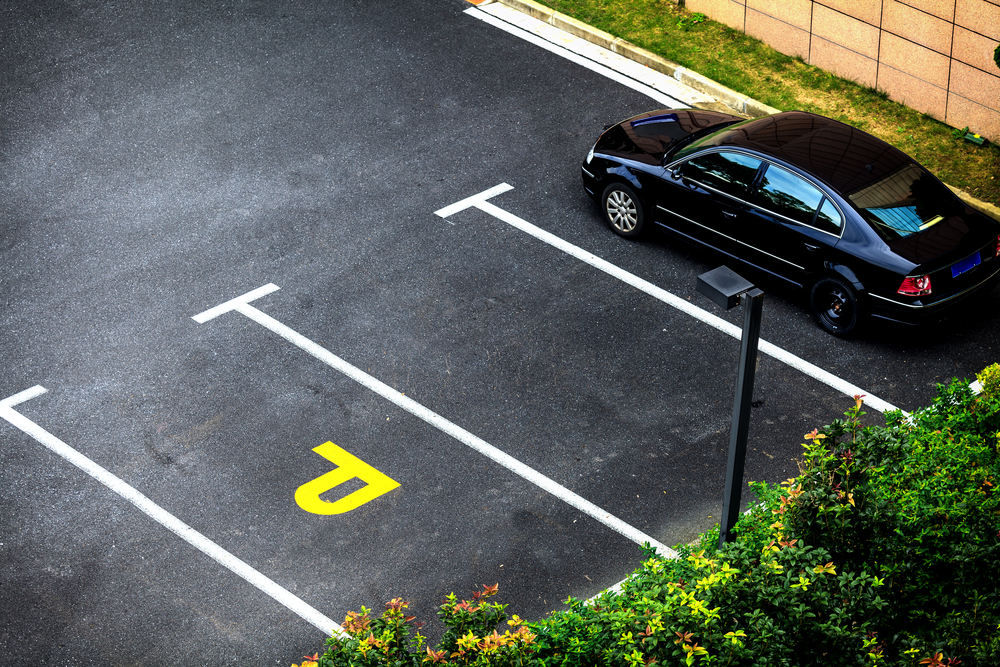 Parking location and directions
320 McClellan Hwy, East Boston, Massachusetts United States 02128
Directions
From Boston South (Massachusetts Turnpike)
Drive east on I-90E
Continue for 88.5 miles
Keep driving on to MA-1A N for 1.1 mile
At Boardman St. make a U-turn
The lot is on the right
From Boston North (Callahan Tunnel)
Drive northeast on MA-1A N
Continue for 1.3 miles
Stay in the left lane to remain on the MA-1A N toward Revere
At Boardman St. make a U-turn, and the lot is on your right
From North of Boston
Merge onto I-93 S, and drive for 4.5 miles
Stay to the right lanes and follow signs for 24A-24B for MA-1A toward Airport/Government Center
Stay to the left to continue on Exit 24B
Continue onto MA-1A N
Keep left to remain on MA-1A N toward Revere
Merge onto MA-1A N
Make a U-turn at Boardman St. and the lot is on your right
Park Shuttle & Fly prices and rates
Daily rate
Day rate
$28.00 / day
Grace period: 0 hour
Customer Reviews
Customer Reviews (0)
Best Price Guarantee!
Book Now
Free + Easy Cancellations