Pacifico Airport Valet Parking
Pacifico Airport Valet Parking 6715 Essington Ave, Philadelphia, Pennsylvania United States 19153
Nearby parking lots

Location

6715 Essington Ave, Philadelphia, Pennsylvania United States 19153

Area

.
Philadelphia International Airport, PHL parking

Phone
Parking lot information
Pacifico Airport Valet Parking
You're sure to find the best service and prices in Philadelphia, when you book Pacifico Airport Valet Parking for you PHL long-term parking needs. We have been a local favorite for over 40 years, and we pride ourselves on our excellent service, that will always get you to the airport on time. At $8.10/day, and rates that get even lower when you book online and use our coupons, you won't find a better deal anywhere else in Philadelphia. Our unique service offers drop off and pick up in your own vehicle, by one of our drivers, complimentary luggage service, complimentary newspaper, and snow removal, prior to picking you up at the airport in your nice, warm vehicle. We also offer complimentary vehicle jump starts and flat tire assistance, as needed.
Our location is open 365 days/year, and we are proud to offer live customer service for our guests 24/7. We want to hear from you, when you have questions about our facility and services. Don't hesitate to reach out to us. You can also count on your vehicle being well looked after, while you're away. We have 24/7 live security at our facility, and when parked at our secure, private lot, you can be sure that your vehicle will be kept safe from theft, as well as potential vandalism and theft. We've got you covered, so you can travel with confidence, and return home with no surprises waiting for you.
We will always be sure to have a parking space for you, so if you don't end up booking in advance, you can just show up, and we'll get you checked in directly at our location. Don't forget to ask about some of our additional services, such as car care and detailing. Also, don't forget that we offer discounts for Military/Retired Military, as well as 1st Responders. You'll also love our Sign and Go services that we offer, for an additional fee of only $13.88! Be sure to pre-arrange this service, so that you head directly home from the airport in your own vehicle. We also offer Fast Fly Service, for only $5 more, for those who are running behind, and need to make quick arrangements. You simply book online, call on the day you travel, to confirm, and call again when you're close by, to have a driver meet you out front! Ask us more about this great service as well!
Pacifico Airport Valet Parking has got the best rates and services available anywhere in Philadelphia, for PHL long-term parking! Book your space today!
If you are looking for great parking deals, click here to Compare and Reserve parking at PHL Airport.
Shuttlefare.com is the #1 resource for finding and booking shared ride and private airport transfers around the World. You can pre-book / schedule a pickup at over 1000 airports and 10s of thousands of locations easily on your phone or desktop. Sort by vehicle preference, whether you have 100 people or it's just yourself, Shuttlefare can make travel so much easier and save you money by comparing top operators before your trip.
Nearby Attractions
Philadelphia International Airport (2.9 miles)

Services, features and add-ons
Someone onsite 24 hours
Safe, well-lit, facility
Offer daily parking
Offer weekly parking
Fast Fly Service
Sign and Go Service
Find nearby parking in Philadelphia »
Key Details
Guarantee Your Spot Free + Easy Cancellations
How to park at this facility
ENTRY PROCEDURES
Please show your InstaPark Pass to the attendant for validation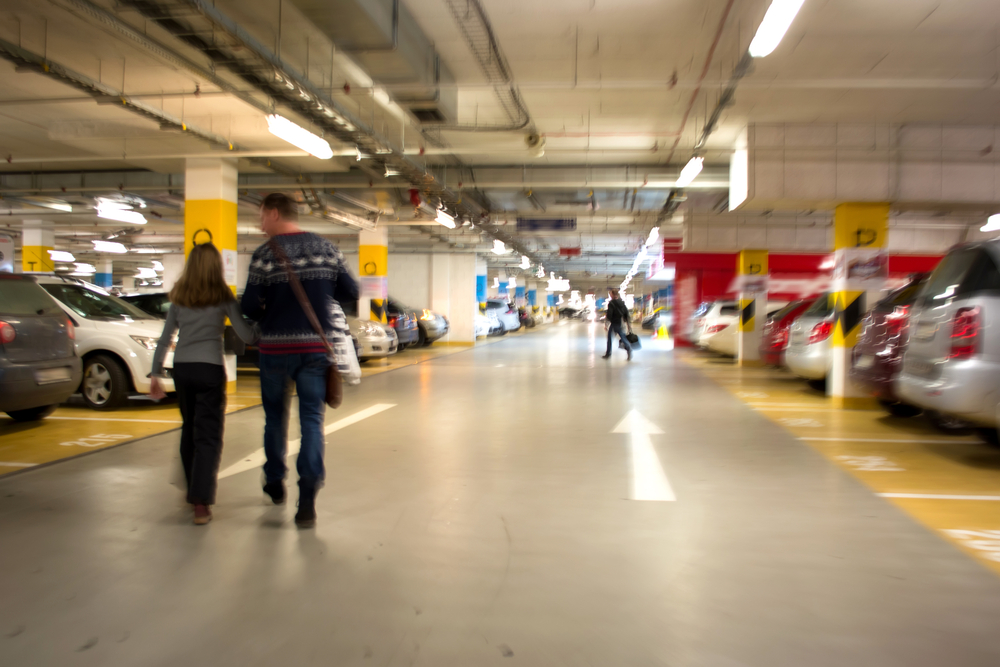 Parking location and directions
6715 Essington Ave, Philadelphia, Pennsylvania United States 19153
Directions
On I-95 South, head southwest, and take exit 9A-9B, merging onto PA-420 South/Wanamaker Avenue toward Essington
Take I-95 North and exit 13 to PA-291 West/Penrose Avenue in Philadelphia
Merge onto PA-420 South/Wanamaker Avenue, and keep right, to take the I-95 North ramp, to Philadelphia
Stay left, and merge onto I-95 North, and keep right to take exit 13, merging onto PA-291 West/Penrose Avenue
Continue to Essington Avenue, and merge onto PA-291 West/Penrose Avenue, making a right onto Island Avenue
Make a right onto Bartram Avenue, and then make a right onto Essington Avenue
Pacifico Airport Valet Parking will be on your left
Pacifico Airport Valet Parking prices and rates
Daily rate
Day rate
$7.25 / day
Grace period: 0 hour
Customer Reviews
Customer Reviews (0)
Best Price Guarantee!
Book Now
Free + Easy Cancellations