One Easy Park inc - Whitestone Queens LGA Parking
One Easy Park inc - Whitestone Queens LGA Parking
One Easy Park inc - Whitestone Queens LGA Parking 18-02 petracca place, Queens, New York United States 11357
Nearby parking lots

Location

18-02 petracca place, Queens, New York United States 11357

Area

Petracca place and 20th ave
Whitestone

Phone

Shuttle
Parking lot information
One Easy Park inc is a Non-Covered surface lot located in the rear of 1802 petracca pl in Whitestone Queens New York.

The lot is Gated and has 24 hr Security cameras with Check-in agents
This lot is just 5 minutes from Laguardia Airport and Offers LGA Airport parking the lot provides a FREE SHUTTLE service to LGA airport.
LGA shuttle, you will have call the lot to have transportation set up 1-917 400 8562
The lot is accessible 24hrs a day and offers both daily and monthly parking
Nearest Highway exit: Is exit #15 (20th ave) right off Whitestone expressway going southbound
If you are looking for great parking deals, click here to Compare and Reserve parking at LGA Airport.
Shuttlefare.com is the #1 resource for finding and booking shared rides and private airport transfers around the World. You can pre-book / schedule a pickup at over 1000 airports and 10s of thousands of locations easily on your phone or desktop. Sort by vehicle preference, whether you have 100 people or it's just yourself, Shuttlefare can make travel so much easier and save you money by comparing top operators before your trip.
One Easy Park inc offers great monthly parking rates, if you live or work in the Whitestone area of Queens, NY and are looking for a great monthly parking solution One Easy Park inc is the place to go!
Monthly Parking For Cars
Monthly Parking For / Commercial Vehicles
Find nearby parking in Queens
Key Details
Guarantee Your Spot Free + Easy Cancellations
How to park at this facility
ENTRY PROCEDURES
Note: this lot does not automatically provide LGA shuttle service.

If you are headed to LGA Airport you will have to call the lot to ahead of time to have transportation set up 1-917 400 8562

This lot is just 5 minutes from Laguardia Airport and Offers LGA Airport parking the lot provides a FREE SHUTTLE service to LGA airport.

Upon arrival present your InstaPark parking confirmation to the lot attendant
EXIT PROCEDURES
Note: this lot does not automatically provide LGA shuttle service if you are returning from LGA you will have call the lot to have free transportation set up 1-917-400-8562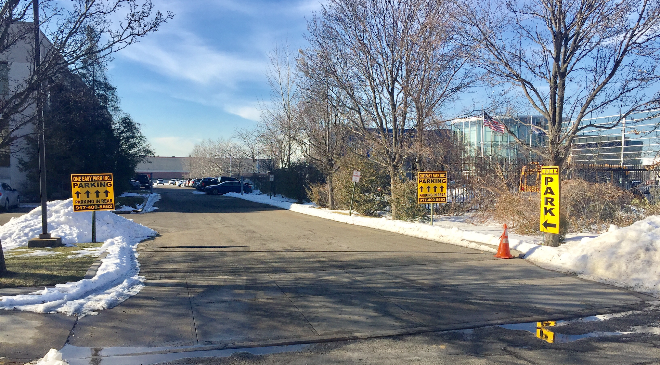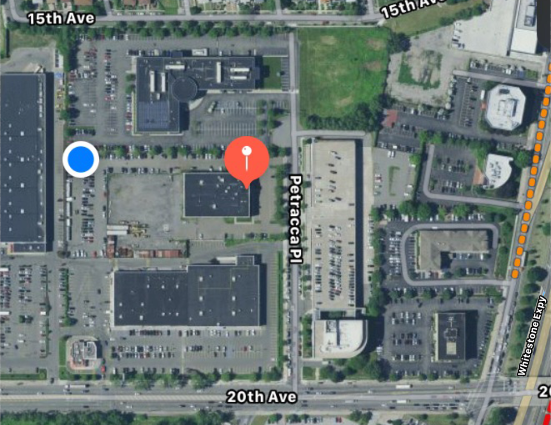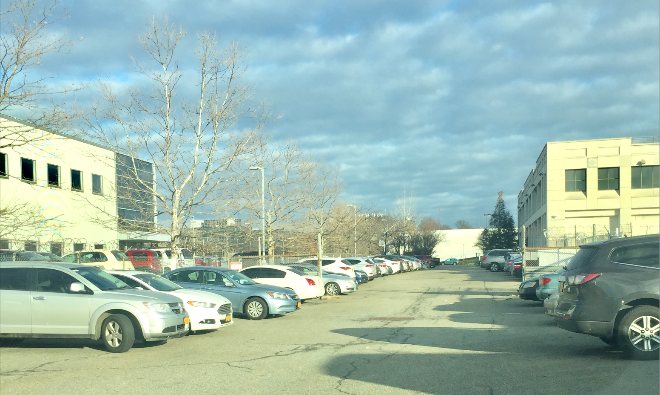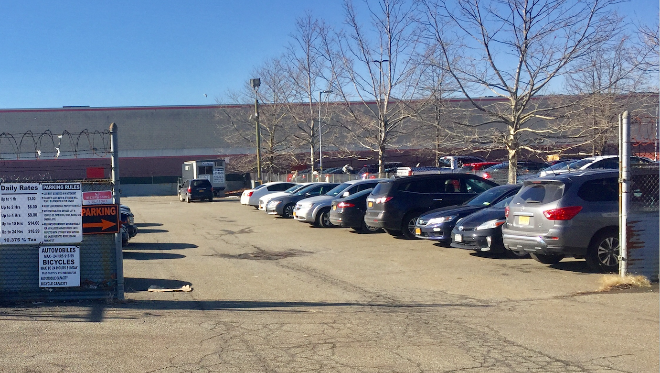 Parking location and directions
18-02 petracca place, Queens, New York United States 11357
One Easy Park inc - Whitestone Queens LGA Parking prices and rates
Daily rate
Day rate
$10.99 / day
Grace period: 2 hours
Monthly rate
August 2022
$160.00 / month
September 2022
$160.00 / month
October 2022
$160.00 / month
November 2022
$160.00 / month
December 2022
$160.00 / month
January 2023
$160.00 / month
February 2023
$160.00 / month
March 2023
$160.00 / month
April 2023
$160.00 / month
May 2023
$160.00 / month
June 2023
$160.00 / month
July 2023
$160.00 / month

Other charges
NYC Tax & Fees
$5.00

Customer Reviews

Customer Reviews (15)

Thomas C.

Dec 07, 2018

on 4Dec18 at 12:15pm, Will from One Easy Park at Petracca Ave said that NYS Consumer Affairs had closed their operation and I could not park. Please refund my $49.97. Nice Melody did call me back but needed all sorts of info and I was driving so could not provide it. Call me 203-981-9040 to confirm refund. Thanks.

RUPAL D.

Dec 03, 2018

Good overall, only 1 staff was handling paperwork to shuttling clients early am to airport. Very nervous for not checking in at airport in time especially with LGA New York construction.

Lori M.

Nov 06, 2018

Thank you for keeping me safe and for getting me to and from the airport multiple times.

JOE L.

Oct 15, 2018

CHARLIE,,,WAS WORKING LAST NIGHT,,,,,I GOT INTO LAG..I TOLD HIM THE WRONG TERM....C VS. D......D VS. C.......WE FOUND EACH OTHER........GET BACK TO THE LOT AND HES ALL ALONE,,,,,NO CARS ARE SET UP FOR PICKUP......THERE WAS ID SAY ....6 PEOPLE GETTING THIER CARS....HE HAD TO ,,,,,,,,GET KEYS,,,,MOVE CARS,,,,,,1 CAR HE WAS GOING CRAZY TRYING TO FIND THE KEYS,,,,,THEY WERE IN THE CAR ONE THE SEAT.HE HAD PEOPLE WAITING AT THE AIRPORT ALSO.THEY CALLED JUST AS WE WERE GETTING BACK TO THE LOT. I THOUGHT THERE WERE AT LEAST TWO GUYS 24/7 WELL CHARLIE SAVED THE DAY,,,,,,I WAS THE LAST ONE OUT....IT TOOK ALMOST AN HOUR.......I WILL BE BACK,,,,,THANK YOU CHARLIE.

nii a.

Sep 13, 2018

Seems like only one person found driving (and answering calls while doing so), taking payment, parking cars, retrieving cars. They're very stressed and overloaded which cannot possibly be a good thing. Also leads to long wait time for shuttle.

Samuel V.

Sep 10, 2018

Everything was great. They can tighten up some procedural things (weekend staffing, correct days on sign out sheet, phone number listed for the shuttle, etc) but other than that this is an awesome service.

romain g.

Aug 01, 2018

perfect parking perfect service i will come back

Yomayra H.

Jul 21, 2018

Shuttle drivers were rude and drove reckless while kids in the car.

Lori M.

Jul 17, 2018

My first stay was good. This time, it was different. When I arrived, the guys told me I had to leave my keys, and I was under the impression this was a self park facility. I was okay with it but not very comfortable. When I was heading back from my trip, I texted the number for a shuttle and advised where I would be arriving and what time. I got a reply back with a phone number to text. I texted that number and did not receive an acknowledgment for an hour. Once I landed, I texted that I had landed- no reply. Then I texted after 10 more minutes "Are you here?" No reply. Then I finally called and went to voicemail but then got a call back. The guy who called me said he was new to the shift and did not even know he had to get me or where I was, but he called me from the number I had texted. I waited for 45 minutes before the shuttle arrived. I was by myself and female at 11 pm at night. It was 1145 before the shuttle arrived and then we had to pick up more people. I didn't get home until almost 1 in The morning and had to wake up for work at 6 am. I'm usually not upset by things, but the late hour and lack of communication by staff was disappointing. I am traveling again August 10 but not sure I will park here again.

Jun L.

Jul 10, 2018

I called a couple hours before making the reservation and Shawn was very patient with my questions. When I arrived, Shawn picked me up immediately and drop me off at my terminal. On my return trip, I was told to call a number and Shawn picked me up right away (he might have been nearby). The whole process was seamless, professional and no fuss. Thanks Shawn.

Ravindra S.

Jul 08, 2018

Took over 1 hour for drop off and 1 hour 30 for pickup. will never park here again

Lauren O.

Jun 06, 2018

Convenient and inexpensive parking at LGA. Would use again!

ROMEO V.

May 14, 2018

This place seem to relatively new with no staff on site but staff came quickly after call him .

Meagan C.

May 14, 2018

I found the okay but when I called for the shuttle I was told that the shuttle didnt pick up people from Easy Park. All of the money I saved from parking in the lot was basically spent on ubers to the airport. I wish I would have just paid for a lot closer to LGA with a shuttle

mike j.

Mar 08, 2018

owner was very helpful. easy to park. quick in and out from highway.

Best Price Guarantee!

Book Now

Free + Easy Cancellations

Instapark Features

Top Rated Parking Lots

All lots are rated by users like you!

Search, Compare, Park!

Skip The Lines

No waiting on lines, hit the fast lane with Instapark cashless checkout!

Find the best parking

Our algorithms are tailor-made to find you the best parking

Information

Lot Operators

Home Owners