Myrtle Beach International Airport
Myrtle Beach International Airport 1100 Jetport Road, Myrtle Beach, South Carolina United States 29577
Nearby parking lots

Location

1100 Jetport Road, Myrtle Beach, South Carolina United States 29577

Area

.
Myrtle Beach International Airport, MYR parking

Phone
Parking lot information
With Myrtle Beach International Airport MYR parking, we pride ourselves on being fully accessible, and fabulously priced! Our long-term MYR parking is charged by the day, so you don't have to worry about racking up hourly rates while you're gone. If you're just in town for a little while, we charge by the hour for short-term parking, to a maximum of $21 a day. For those who require special needs parking, we offer free short-term parking with display of valid permit, just let us know when you arrive! We offer a Credit Card parking program option for people who travel and park frequently. This option gives you an automatic daily rate of just $9 when you park at Myrtle Beach International Airport!
Travelling in Myrtle Beach and finding long-term MYR parking has never been easier or more convenient. Not flying to Myrtle Beach, but still need MYR parking for a while? No problem - park with us while you enjoy a week at the beach! Road-trippers are welcome to park at our Myrtle Beach International Airport lot. We're just 3 short miles from the beach and many of Myrtle Beach's top attractions and activities! Enjoy your stay and don't worry about your car when you choose to park at our lot, because we guarantee that it stays where you left it - safe and sound. Know what you'll be paying for your parking stay before you even park - no surprises!
We offer luggage assistance as well if you need it, just let us know at the Beach Bag!
If you are looking for great parking deals, click here to Compare and Reserve parking at MYR Airport.
Shuttlefare.com is the #1 resource for finding and booking shared ride and private airport transfers around the World. You can pre-book / schedule a pickup at over 1000 airports and 10s of thousands of locations easily on your phone or desktop. Sort by vehicle preference, whether you have 100 people or it's just yourself, Shuttlefare can make travel so much easier and save you money by comparing top operators before your trip.
Nearby Attractions
- Myrtle Beach International Airport (0 miles)
- Myrtle Beach (3.2 miles)
- Family Kingdom Amusement Park (3 miles)

Services, Features And Add-ons
- Long and short term parking
- Handicap parking
- Daily long-term rates
- Hourly short-term rates
- Credit Card parking option
- Free short-term handicap parking
- Porter service available
Find nearby parking in Myrtle Beach »
Key Details
Guarantee Your Spot Free + Easy Cancellations
How to park at this facility
ENTRY PROCEDURES
Please show your InstaPark Pass to the attendant for validation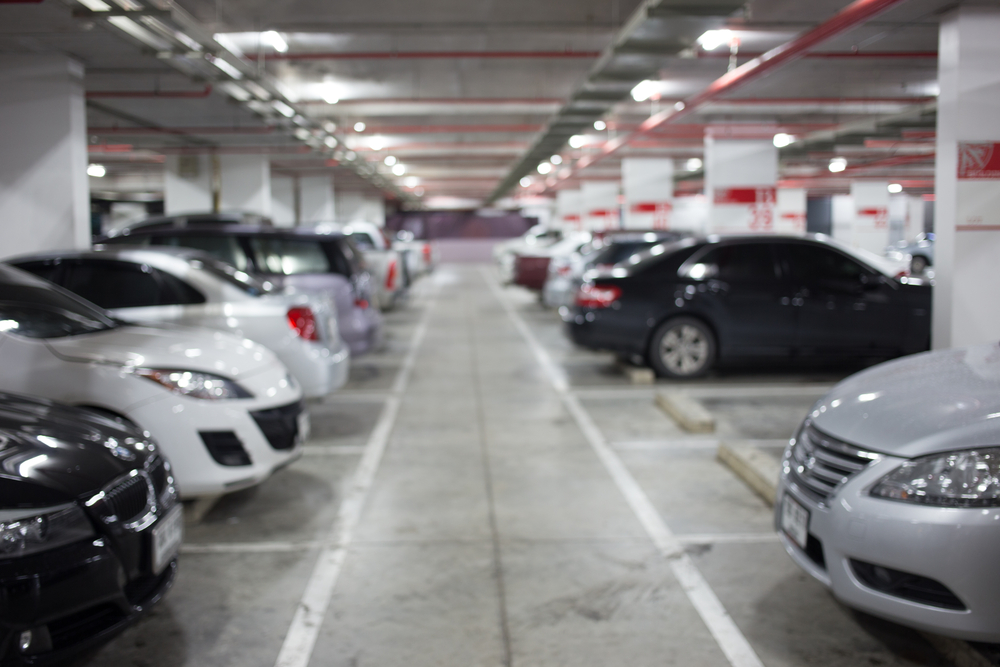 Parking location and directions
1100 Jetport Road, Myrtle Beach, South Carolina United States 29577
Directions
From North
Get onto US-17 South toward Shallotte/Myrtle Beach
Merge onto SC-9 North towards Loris
Keep to the right to get onto Carolina Bays Parkway (SC 31) toward Myrtle Beach/Georgetown
Merge onto US 501 South, towards Myrtle Beach
Continue driving over Intracoastal Waterway bridge
Merge onto US-17 South toward Georgetown
Merge onto Harrelson Boulevard
Continue driving, following signs to Myrtle Beach International Airport
From West
Get onto the I-20 East to I-95 north
Merge onto I-95 north
Get off at exit 170 for Route 327
Continue on Route 327 to SC-576
Take a left onto Rt 76/301 and continue to SC-576.
Continue SC-576 East to US-501 South
Keep driving on US-501 South
Keep Right onto US-17 South toward Georgetown/Surfside Beach
Merge onto Harrelson Boulevard
Keep driving, following signs to Myrtle Beach International Airport
From South
Get onto US-17 North
Drive for several miles
Merge onto Harrelson Boulevard
Keep driving, following signs to Myrtle Beach International Airport
Myrtle Beach International Airport prices and rates
Daily rate
Day rate
$9.00 / day
Grace period: 0 hour
Customer Reviews
Customer Reviews (0)
Best Price Guarantee!
Book Now
Free + Easy Cancellations