Midway Park Saver 4607 W. 59th St., , Illinois United States 60629

Compare rates
Nearby parking lots

Location

4607 W. 59th St., , Illinois United States 60629

Area

Chicago Midway International Airport, MDW parking

Phone
Parking lot information
Located just 0.2 from Chicago Midway International, Midway Park Saver is easily the most convenient long-term MDW parking option outside the actual terminal. We offer our customers the best location in addition to the best rates in the city for MDW parking. Right across the street from the airport terminals, you'll be checked-in, parked and at the airport terminals in under 10 minutes by accessing the airport skywalk. We're open 24 hours a day, 7 days a week so regardless of when you need to get to the airport, you'll have access to park your car and make it to the airport when you need to. Just so you don't need to worry, we provide a shuttle bus service from your parking spot to the front of our lot so you can make your way through the skywalk right away.
Booking at least two days in advance saves our customers money and prevents them from having to spend time (and gas!) searching to see if there's a free parking spot. At $12 per day, it's likely one of the best prices you're going to find in terms of MDW parking for being so close to the airport. Driving up to the lot is not that much more expensive, at $14 a day, but do yourself a favor and book ahead of time so it's less hassle.
Not only is our long-term MDW parking lot budget-friendly, but we provide one of the safest lots in the area; patrolled by trained security staff who are always on duty 24 hours a day. There are also plenty of video surveillance cameras around to ensure the safety of your vehicle while you're gone so it's one less thing to worry about. Our parking staff is always on duty since our lots are open 24/7, so you don't have to be concerned with any "off hours" or times of the night when your car will not be supervised.
Once you arrive, an attendant will direct you to an appropriate space and ensure that you are picked up by our free shuttle bus service and brought to the front of our large lot.
Book online today to lock in our cheapest daily rate!
If you are looking for great parking deals, click here to Compare and Reserve parking at MDW Airport.
Shuttlefare.com is the #1 resource for finding and booking shared ride and private airport transfers around the World. You can pre-book / schedule a pickup at over 1000 airports and 10s of thousands of locations easily on your phone or desktop. Sort by vehicle preference, whether you have 100 people or it's just yourself, Shuttlefare can make travel so much easier and save you money by comparing top operators before your trip.
Nearby Attractions
Chicago Midway International Airport (0.2 miles)

Services, features and add-ons
Security guard
Video surveillance
Offer day parking
Offer night parking
24-Hour Access
Easy online booking
Covered parking available
Find nearby parking in Chicago »
Key Details
Guarantee Your Spot Free + Easy Cancellations
How to park at this facility
ENTRY PROCEDURES
Please show your InstaPark Pass to the attendant for validation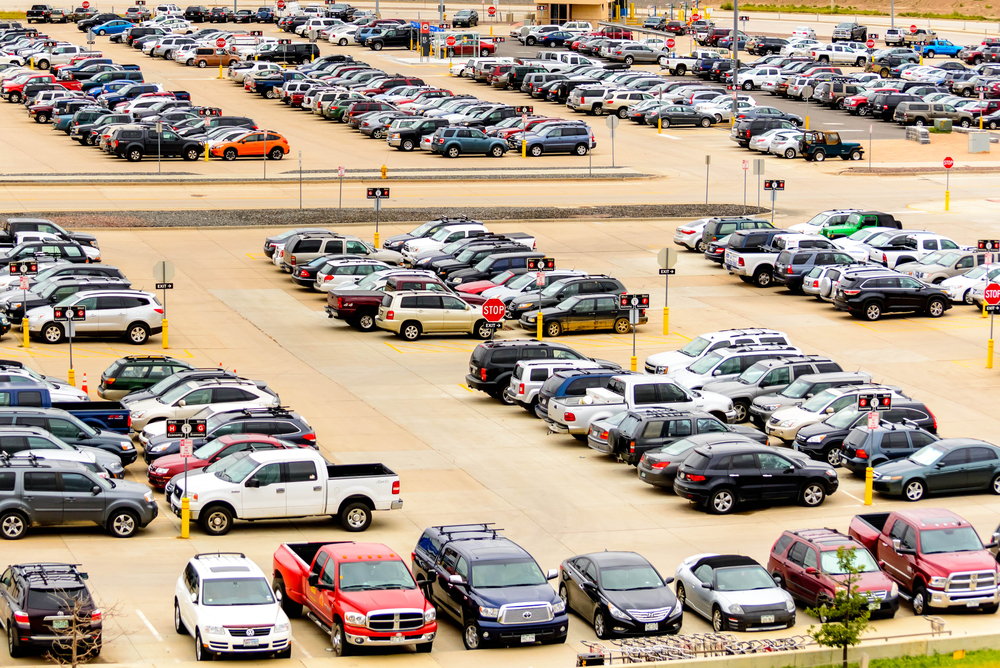 Parking location and directions
4607 W. 59th St., , Illinois United States 60629
Directions
From Downtown/Northside
Start heading south on I-90 E/I-94 E
Use exit 53 to merge onto I-55 S
Continue for 6.3 miles
Use exit 286 for Illinois 50/Cicero Ave toward Airport
Make a left turn onto Cicero Ave
Make another left onto W 59th St
Your final destination will be on the left
From the North/Northwest
Start heading south on I-294 S
Use the exit onto I-55 N
Continue for 10.5 miles
Use exit 286 for Illinois 50/Cicero Avenue
Make a right turn onto Cicero Ave
Continue or 2.3 miles
Make a left onto W 59th St
Continue for 10.5 miles
Your final destination will be on the left
From South/Southwest
Start by going north on I-90 W or I-94 W
Use the exit 58A toward 59th St
Merge onto S Wentworth Ave
Make a left onto W 59th St
Your final destination will be on the left
From Western Suburbs
Drive on the I-55 N to Cicero Ave.
Exit at 286 for Illinois 50/Cicero Avenue
Stay along Cicero Ave to W 59th St2.3 mi
Make a left onto W 59th St
Your final destination will be on the left
Midway Park Saver prices and rates
Daily rate
Day rate
$12.90 / day
Grace period: 0 hour
Customer Reviews
Customer Reviews (0)
Best Price Guarantee!
Book Now
Free + Easy Cancellations